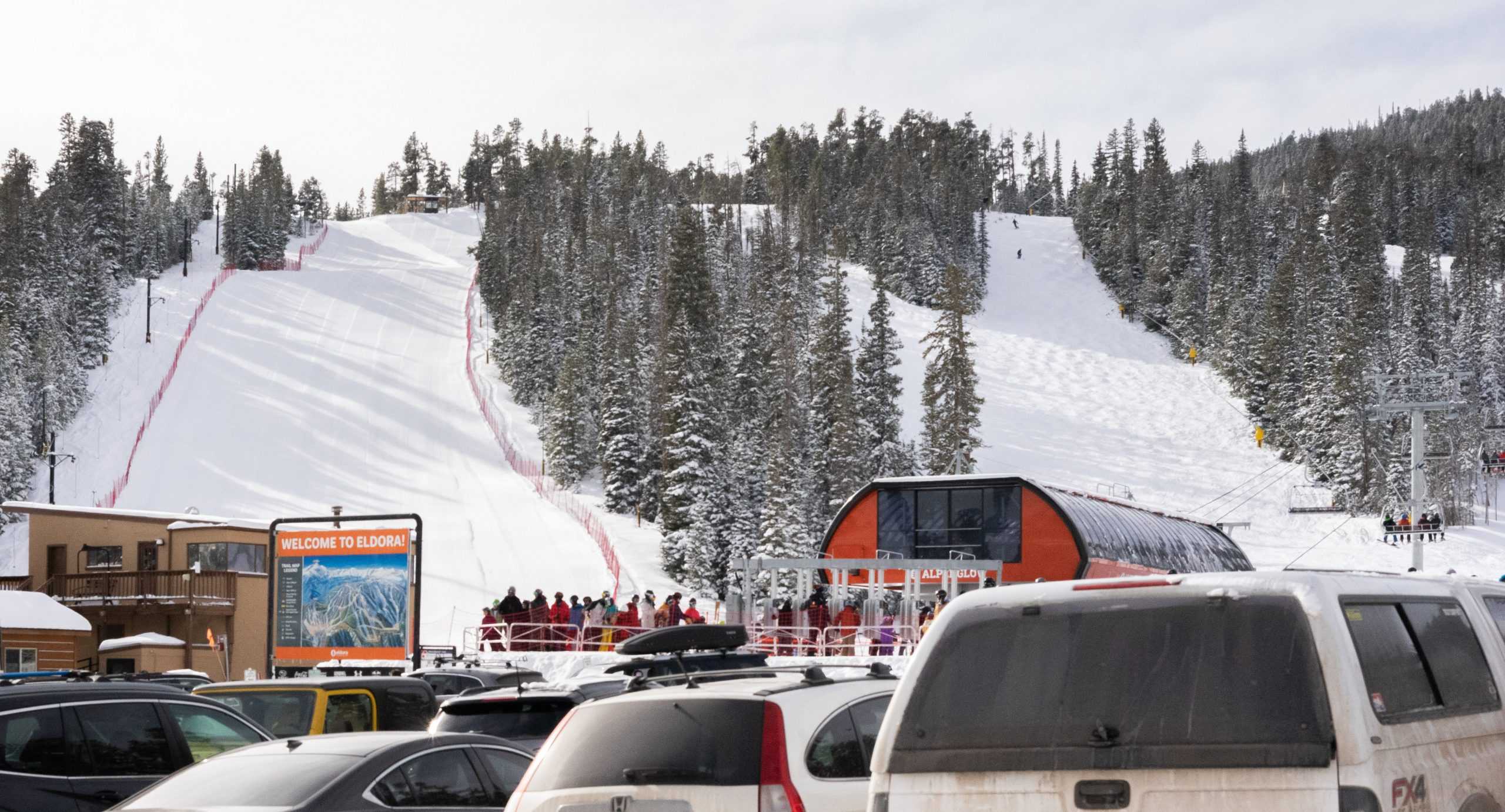 SkiSU has allowed Colorado State University students to explore the various ski mountains Colorado has to offer since 2017.
The program, which costs $20 for a round trip, packs students onto buses and drives them to the week's designated ski resort. 
COVID-19, however, has led to change in some aspects of the program. Erika Benti, active transportation professional, said that 24 tickets will be available for each trip instead of the usual 54. 
"We went through a process to get a trip approved by the Pandemic Preparedness Team," Benti said. "You will have to wear a mask the whole time, and then, also, some of the seats will be blocked off, so you'll have your own row." 
Benti also said SkiSU will be collecting contact information for students in case they need to conduct contact tracing afterward. 
Brittney Paraiso, a CSU senior studying business administration, said that she would feel safe taking a trip with SkiSU. 
"I trust the Pandemic Preparedness Team," Paraiso said. "It's great that trips like these are still happening."
Benti said that SkiSU has a flexible refund policy to make up for COVID-19 restrictions and weather.
"As students, you can go on and purchase trips that you're interested in, and then, if something comes up — or certainly if you know you're feeling ill — you can get a full refund," Benti said. "If you're asking for a refund for any kind of COVID(-19)-related reasons, we have a very open refund policy all the way through the time that the trip starts."
Benti said that normally, refunds would only be given up until the Wednesday before the trip, but the pandemic calls for flexibility on that policy.
"We don't want students to feel nervous about purchasing tickets in case something changes about their plans," Benti said. "Then, of course, if we were to have to cancel a whole trip for (COVID-19) reasons, or even weather, which has happened before, you'd get a full refund for that too."
According to the SkiSU website, the trips could be canceled at any moment, depending on guidance changes from the county or state. 
"Ticket holders will be notified directly via email and text in case of cancelation, and all updates will be posted to this page," the website reads. "A full refund will be provided if trips are canceled due to public health concerns."
SkiSU trips will take place most Saturdays until early April, including three Sunday trips. Ticket sales close the Friday before the trip at 4 p.m., according to the website. 
"It could close earlier if they sell out, and with having fewer tickets available, it's possible that they will sell out before that time," Benti said. 
SkiSU started as an Eco Leader project through the Housing and Dining Services Sustainability Fund.  
"One of the student Eco Leaders put together a project to evaluate what it would take to start a bus from CSU up to ski resorts," Benti said. "We were able through that project, to, in the academic year 2017-2018, start the program with five trips that season going up to different ski resorts."
Benti said the program became popular after the pilot year, and SkiSU is now able to provide 12 trips for the 2021 ski season. 
The purpose of the program is to let students know about the various forms of transportation CSU provides and that they won't always need to bring a car to campus, Benti said.
"About two-thirds of our incoming students each year come without a car," Benti said.  "And so they really have a lot of options for getting around Fort Collins, for getting to the airport in Denver and using buses and bikes and scooters, but that connection to the mountains was something that we were missing."
Benti said SkiSU was the first program to provide an alternative way of transportation for students who wanted to explore the ski mountains in the Front Range of Colorado. 
"We wanted to be able to support students in making that choice to not have a car on campus but to not feel limited where they couldn't also enjoy skiing and snowboarding, and so many students want to do that here in Colorado," Benti said. 
According to the SkiSU website, there are still 10 more trips students can sign up for, starting with a trip to Arapahoe Basin on Feb. 6. Students can sign up and purchase tickets on the website. 
Ceci Taylor can be reached at news@collegian.com or on Twitter @cecelia_twt.