New parking app comes with more features, less cost
Nicole Taylor
February 16, 2021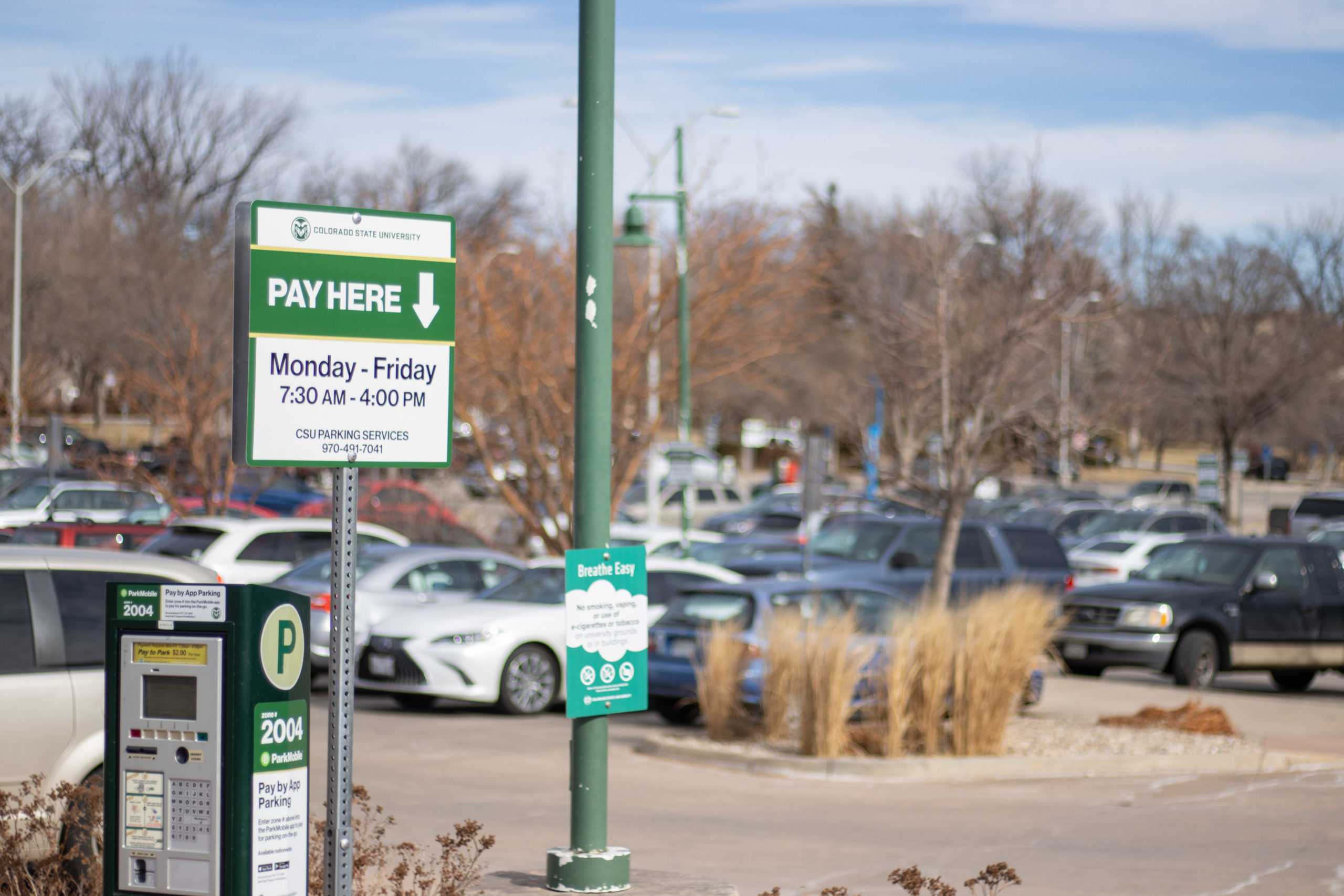 Anyone parking on the Colorado State University campus now has more flexibility in the ways they pay. 
Colorado State University Parking & Transportation Services implemented a switch from the former app used for parking on campus, WayToPark, to ParkMobile.
ParkMobile is a popular app with over 20 million users. The app has a 4.7 star rating on the Apple Store and is available in over 350 cities. 
The app has around 800,000 users in the state of Colorado and is commonly used around Denver, according to a Jan. 26 ParkMobile press release.  
"Colorado State University is excited to welcome our students and faculty back from winter break and offer a new mobile option to pay for parking around campus," said David Bradford, director of CSU Parking & Transportation Services.
Associate Director for CSU Parking & Transportation Services Devan Durand said CSU went live with the ParkMobile app Jan. 18. 
"We are super excited about our new partnership and the added conveniences they bring to our customers," Durand said. "Starting July 1 customers will no longer have WayToPark as an hourly mobile app option when paying to park on CSU campuses." 
Durand said CSU decided to switch contracts because ParkMobile has a smaller transaction fee than WayToPark — down from 35 cents to 20 cents — as well as a "find my vehicle feature" and a time adjustment feature. 
ParkMobile allows users to reserve a spot ahead of time and extend parking time on the app, according to the release. The app labels each spot with a number within a zone and tells users if they are allowed to park at each location. It also notifies users of how long they are allowed to park in one spot for, and the app keeps track of how much time they have left.  
ParkMobile eliminates the use of any parking meter. It makes it easier for app users to add time from their phone without having to return to their car. 
The contactless payment on the app reduces the surface users touch when parking their car. This can help slow the spread of bacteria and viruses. 
The ParkMobile demo video explains how to use the app.
"When you park at a ParkMobile location, find the zone number for your spot," the video says. "It will be located on the stickers and signs that you will see around the parking meters. Next, select the amount of time you'd like to park in that spot, confirm your information and touch the 'start parking' button."
Jeff Perkins, ParkMobile chief marketing and product officer, wrote in an email to The Collegian about the company's excitement to launch at CSU.
"We're very excited to launch at CSU," Perkins wrote. "We already have a lot of users in the state who can now use the ParkMobile app when they visit the CSU campus. We're also available in 450+ cities around the country. So, anywhere you go, you can use the app to quickly and easily pay for parking." 
Nicole Taylor can be reached at news@collegian.com or on Twitter @nicoletaylor_32.