ASCSU rejects RamRide partnership, ratifies elections committee
Ceci Taylor
February 18, 2021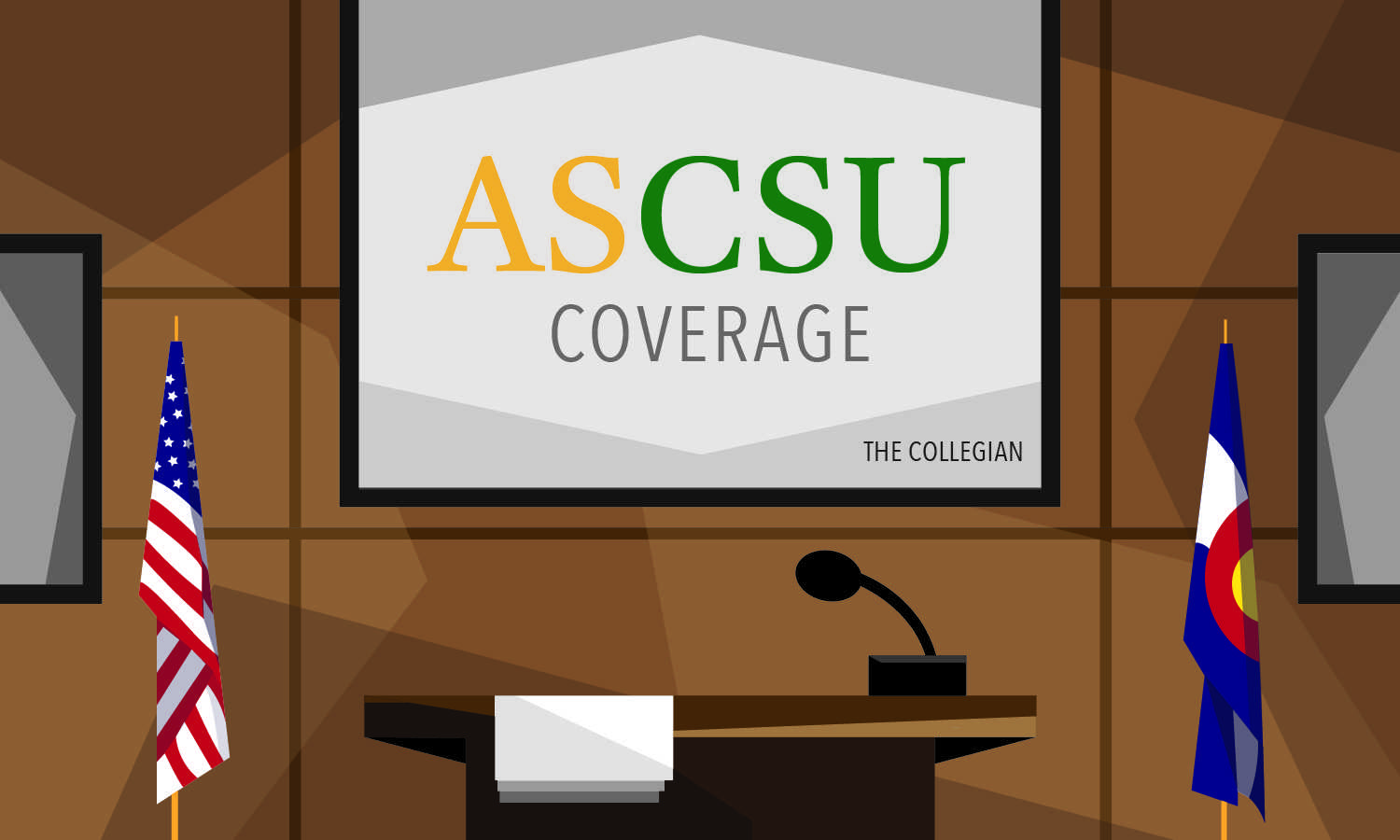 Wednesday night's senate meeting of the Associated Students of Colorado State University included first readings of multiple bills regarding funding for campus initiatives, the ratification of the ASCSU elections committee and lengthy discussion and debate regarding the Lyft/RamRide pilot partnership bill. 
Ratification of Elections Committee
Ten CSU students ran for positions in the ASCSU elections committee.
Claudia Murillo, a candidate for the committee, said she would want to focus on fairness and equality during the ASCSU elections. 
"I'm definitely for hearing people out in all situations, trying to get all the facts of the case and balancing them out and talking to others," Murillo said. 
Cavan McCabe, another candidate, said she wanted to focus on honesty throughout the election. 
"When it comes to the ASCSU election, I'm going to assume that everyone's being honest and if they aren't, then that's why we're here so we can make sure that this is a fair and completely equal election," McCabe said. 
With a vote of 32-0-5, all 10 candidates were ratified into the committee. 
Voter engagement campaign bill
Internal Affairs Committee Vice Chair Ariadne Athey presented a bill that will increase voter engagement for ASCSU elections. 
"(The bill) will make sure that we can get as many votes as we can for this election season and hopefully all of the following ones," Athey said. "We got less than 14% of the student population to vote in this last election, it was a little less than 5,000 votes, but it's not OK because it's not representative of our student population."
Athey said they will be creating a board to oversee the upcoming elections. The board will consist of five senate members and three election committee members. The board will work on outreach with diversity offices on campus as well. 
Athey said it would cost around $3,000, which will go toward posters, table covers, signs and various other promotion methods. 
Rams Against Hunger's proposal for permanent home
Budgetary Affairs Committee Chair Gemma Buhaenko presented a bill that will allocate $61,200 from the ASCSU senate's general discretionary fund to provide a permanent food pantry on campus.
The bill highlighted that Rams Against Hunger has no permanent location for the fall 2021 semester. If passed, the bill will fund a place for Rams Against Hunger to reside permanently. 
"The 2019 American College Health Association's National College Health Assessment, a multi-institutional survey in which CSU participated, found that food insecurity is significantly higher for marginalized populations," the bill reads. 
The statistics found that food insecurity impacts one in 10 Coloradans and one in 10 Larimer County residents, the bill says.
Buhaenko said the project will cost $402,316, but the bill is only asking for $61,200. Buhaenko also said the renovation will be in the General Services Building, located next to The Oval.
Buhaenko said the $61,200 will cover the construction of two offices, one break room and a locker room. It will also cover electrical costs for the new facility. 
Funding For Lyft/RamRide pilot program
The Lyft/RamRide Pilot Program will take $10,000 from the ASCSU discretionary funds to provide no more than 125 students with a $200 credit for free Lyft rides. 
Senator Kyle Hill said the bill will help students with transportation issues. 
"We are elected to serve the students and only the students," Hill said. "So giving this (money) will be a positive thing for our student body."
Hill said a recent poll showed that 80% of students are in support of this funding. 
Hill said if the bill does not pass, 75 students will receive funding because money has already been allocated from the ASCSU executive branch. Hill said the senate must decide if 125 students will get funding. 
President Hannah Taylor, a collaborator on the bill, said the students receiving the money will be thoroughly evaluated and selected. Taylor said Off-Campus Life has expressed concern that 75 students will not be enough, and they will have to be too selective. Taylor said the addition of more students will give them more leeway. 
"Some of the questions that are on the application, specifically ask what are their means of transportation, how this would impact their everyday lives," Taylor said. "So they're very thorough as far as really getting to see what impact this would make on students' everyday lives."
Senator Jaquikeyah Fields said many students can really benefit from receiving money for Lyft rides. 
"Overall, I just feel like, 'Why not?" Fields said. "This would help so many students who are literally struggling to get to campus. Asking friends for rides is inconvenient and not having a car is even more inconvenient, so I'm just thinking about the students that would benefit from this more than the students who wouldn't."
University Affairs Committee Chair Benton Roesler expressed concerns over Lyft as a company. Roesler said that the companies like Uber and Lyft led Proposition 22 in California, which prevented the companies from providing state benefits for their drivers. 
"These companies choose to spend $50 million lobbying against the people's wishes and against their rights to unionize, their rights to have fair wages and the rights to be seen as employees of companies," Roesler said. "From that, I cannot support this bill or support Lyft through their endeavors."
Buhaenko pointed out that the bill, which would cost $10,000, would be 10% of the ASCSU budget to represent a tiny number of students.
Senator Isaac Neivert said that although the program is small, it could expand in the future.
With a vote of 2-24-1 the bill was not passed by the senate.
The senate passed an additional bill codifying the ability to form caucuses in the ASCSU constitution with a vote of 25-1-1.
Ceci Taylor can be reached at news@collegian.com or on Twitter @cecelia_twt.