This week in ASCSU: Executive payroll debate, funding bills
Ceci Taylor
January 28, 2021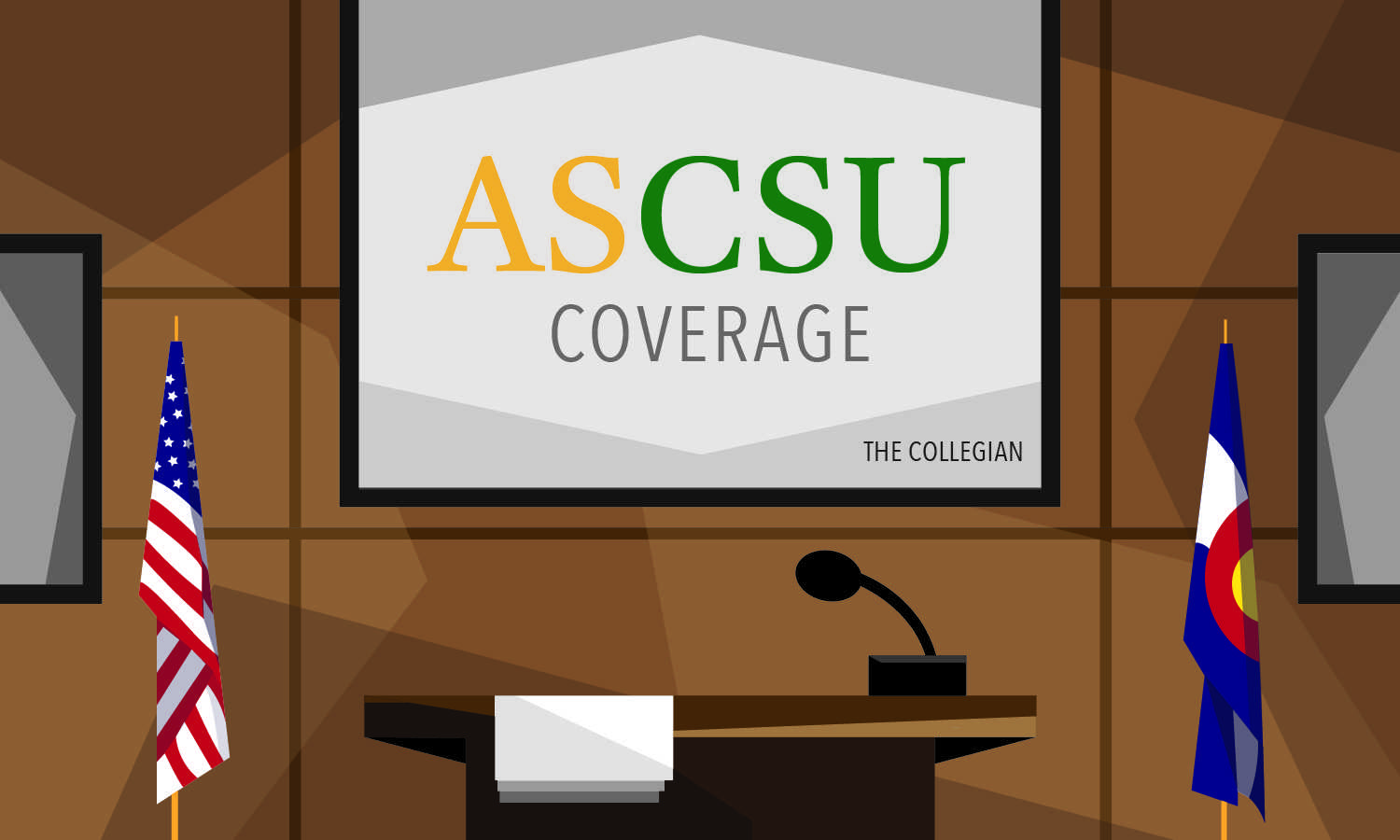 The 11th meeting of the 50th Associated Students of Colorado State University senate contained debate around a payroll incident regarding the executive branch. The senate also discussed new legislation that would regulate pay raises within ASCSU, a commitment to democracy and social justice and bills regarding Rams Against Hunger and RamRide.
Payroll issue
Madeleine Smith, ASCSU Supreme Court associate justice, spoke about a ruling made regarding an issue involving payroll in the executive branch. According to statements made online and over email, ASCSU President Hannah Taylor gave members of the executive branch a raise. The funds for the raise came out of the budget approved by the senate. 
"These funds are not considered additional funds nor are they redistribution between departments, which would require senate approval," Smith said. "Therefore, use of discretionary payroll funds does not require senate approval provided that the provisions of opinion 4001 are followed." 
Smith said the Supreme Court ultimately ruled that Taylor was within her rights to issue the raise.
Jasper Sloss, ASCSU chief of staff, also commented on the payroll ruling made by Taylor. Sloss said the discretionary payroll was used to give cabinet members a raise because members had lost multiple pay periods while the same work was required. COVID-19 caused the elections to be delayed, so members were not compensated for time lost. 
"Their pay has not changed with minimum wage increases, higher cost of living nor inflation," Sloss said. "And we want to compensate for the volunteer work that was done all through winter break. So we did it with discretionary payroll, which was sitting there for that purpose and that purpose alone."
Sloss said that the executive cabinet wants to continue to serve students and make decisions best for the CSU community.
Taylor clarified that she asked the Supreme Court whether or not she could specifically use funds that were allocated in payroll discretionary and funds that were left over. She said she showed them what funds were leftover.
"We're not trying to take leftover (funds) from my position nor from a different position within the cabinet," Taylor said. "We're keeping that consistent, and payroll discretionary is just filling in the gaps to make sure everyone gets that increase."
Taylor said she would be happy to send the spreadsheet to whoever wants it and said the executive branch plans to release a statement to the student body soon.
Payroll accountability bill
From the backlash created by the executive branch's decision for a pay raise, Speaker Pro Tempore Tristan Reyez presented a bill that would hold the executive branch accountable in the future. Reyez said that every advisor, accountant and Student Affairs official he has met with have all stated that the decision to increase payroll for the executive branch and the judicial branch was unethical.
"It's not against the constitution and the bylaws to do so, it's not illegal against a policy, but ethically, pay increases without the approval of the senate and without legislation, in my opinion, is wrong," Reyez said.
Reyez said that the bill, if passed, will stop the executive branch from using the funds allocated before the 50th Senate was seated. Reyez said the bill will task Taylor, Budget Committee Chair Gemma Buhaenko and ASCSU accountant Bailey Dinsdale to create a process to regulate pay increases.
"The process will be in the form of a constitutional amendment in the form of a bill or a lex," Reyez said. "It also states that the bill must be heard on the floor of the senate and must be voted on by a specific date as outlined in the legislation. This process must be implemented to prevent further pay increases without detailed documented procedures."
Reyez said he does not believe the executive branch is taking advantage of student fees to get more money but also said that it's more important to work for students than to get a paycheck.
"Students have a right to know how their student fees are being used," Reyez said. "And if it's going to payroll and that's approved by the senate, that is more than fair because students have an opportunity to go through the process, go to committee, come here and speak."
Senator Kyle Hill spoke against the bill and said it's an insult to the work the executive branch has done. 
"I would strongly urge a no vote on this so we can keep our message of unity and show that we trust the executive branch and that they should trust us," Hill said. "These divisions are going on too long, and it's really bringing our organization to shambles."
Reyez pointed out that the bill was not meant to divide the executive branch and the legislative branch but would hold them accountable for pay increases in the future. The bill was simply made to implement a process so future mistakes aren't made, Reyez said. 
The bill was sent to the Internal and Budgetary Affairs committees.
Commitment to democracy and social justice
In light of the Jan. 6 events at the United States Capitol, Senator Diego Tovar presented a resolution that will let CSU students know that ASCSU stands in solidarity with the democratic process of the U.S. and fighting for equitable social justice. 
"We will continue to work, educate and promote the idea that diversity and inclusion should be at the forefront of everything we stand for," Tovar said. "ASCSU understands that white supremacy is not a new concept or a new issue, and that is embedded within our community and democracy itself. Therefore, to do our best to break white supremacists ties that hurt our democratic system in our nation as a whole."

Funding for Rams Against Hunger parking spaces
Erin Freeman, food insecurity specialist, presented a bill that will buy two parking spaces for students to use who drive to campus to pick up Rams Against Hunger food boxes. Freeman said it will cost $473.08.
"We decided that it wasn't a fantastic thing that students were having to come in on Fridays from 9(a.m. to noon), pay for parking and then come get their boxes from Rams Against Hunger," Freeman said.
Freeman said that food insecurity affects one in 10 Larimer County residents, and it includes CSU students. Freeman said that no student should have to choose between food and rent, and definitely not parking.
Funding for Lyft/RamRide pilot program
Hill presented a bill that will allow 125 students $200 for transportation via Lyft.
"We're trying to provide equitable transportation for students who are in need of transportation services because having transportation is hard to get during the pandemic," Hill said. "A lot of these students need to go to doctor's offices, hospitals and grocery stores, and if you don't have a car, there's no way to get there."
Hill said any student can apply, and a caucus will decide which students are qualified to receive the $200 for transportation. Hill said ASCSU will need to provide $10,000. Hill said he hopes to make a task force to oversee the program to see if it's working and if it will be needed in future semesters. 
"If the program is successful, it will take place in permanently establishing funds for its professional student Lyft program," Hill said.
Taylor said Lyft was chosen for the program because RamRide has already been working with them and the partnership can be built off of that. Taylor also said the program will not regulate where students will go with the money, but the application will ask students where they plan to go with the $200.
Ceci Taylor can be reached at news@collegian.com or on Twitter @cecelia_twt.