Potyondy to fill District 4 vacancy
Isaiah Dennings
January 20, 2021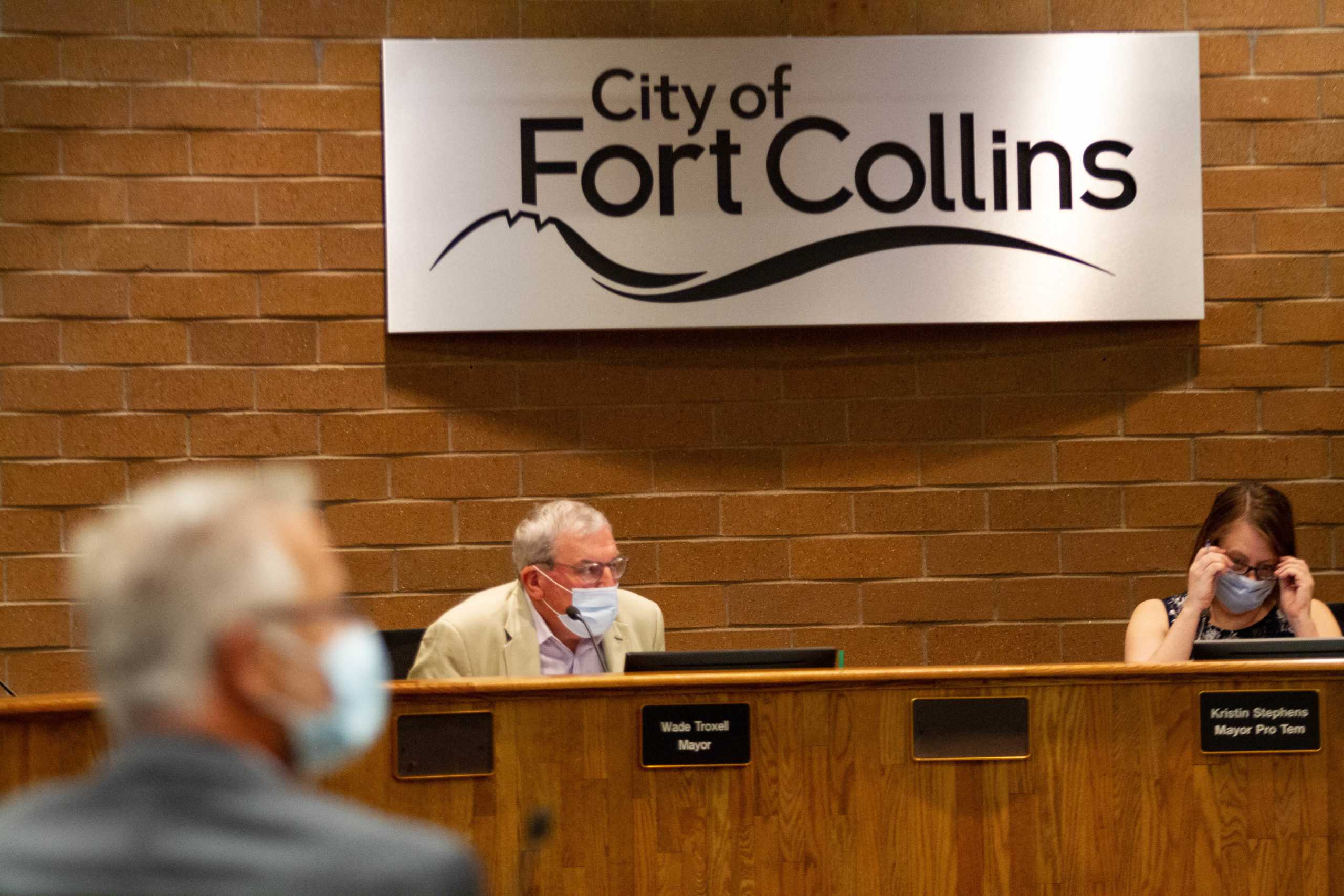 The Fort Collins City Council and Mayor Wade Troxell voted to pass Resolution 2021-007 on Jan. 12, making Melanie Potyondy the representative for District 4 to fill the vacancy ahead of the April election.
District 4 became vacant after Council member Kristin Stephens was elected as county commissioner, therefore resigning her seat on the council.
Although there are council elections are coming coming up in April, the council needs to act fast with filling the vacancy because "There are provisions in the charter that say a vacancy needs to be filled within 45 days of resignation," according to City Clerk Delynn Coldiron.
Potyondy is a school psychologist at Rocky Mountain High School, Member of the Colorado Department of Education Health Advisory Committee and regional representative for the Colorado Society of School Psychologists. She has lived in Fort Collins since 2007. 
"The local level is where I really need to be involved if I really want to make a difference in the day to day lives of my family and my neighbors and my clients," Potyondy said.
Troxell had high hopes for Potyondy to take the seat. 
I am fortunate to work with Melanie. She has such tremendous insight, curiosity and amazing skills to help us improve." –Karen Artell, RMHS school counselor
"Speaking specifically with regards to Melanie, I think that she is highly qualified and clearly gained the respect of lots of community members and through her work at RMHS, in her neighborhood and through various causes," Troxell said.
During the meeting on Jan. 12, the public was allowed time to give final comment on candidates. All eight candidates for District 4 were present to give final statements to sway council in their favor.
Several Colorado State University students, including Christian Dykson, second year student and Speaker of the Senate for Associated Students of Colorado State University, showed support for candidate Jess Dyrdahl.
"I just trust that she would speak on behalf of not only the college-age generation that's in Fort Collins, namely CSU students, but families that are fighting for affordable housing," Dykson said. 
Candidate Erin Hottenstein received support from multiple professionals in town like attorney Sally Harris, who has served on the Citizen Review Board that allows for public input into police policies and procedures for five years. 
"Not only will Erin (Hottenstein) have the knowledge and the experience to get the job done, (but) you will find her to be a wonderful colleague, which is why she is endorsed by so many current and former politicians," Harris said.
Potyondy had an overwhelming amount of community members call in support of her filling the vacancy during the special meeting like Dana Winkleman, Potyondy's next door neighbor. 
"My wife and I both support her desire to represent us at District 4," Winkleman said. "She's been very dedicated to our neighborhood in general and making it a better place."
Council then debated who would fill the spot. Council member Ken Summers began the discussion and debate on candidates stating, "I would speak in favor of Erin Hottenstein, she has mobilized tremendous support for her candidacy. I think she has the diversity of background that would add value to our discussions."
Council member Ross Cunniff in return voiced support for Potyondy. 
"At the top of my list is Melanie (Potyondy), and the main reason, for me, has to do with what she talked about with the environmental sustainability, she differentiated herself there," Cunniff said.
Additionally, Council member Emily Gorgol made the amendment to add Potyondy's name to the resolution. 
"She was at the top of my list after talking about her priorities during her interview, like the environment, quality of neighborhoods and livability and really having a lot of community support is what stood out to me," Gorgol said. 
Council member Julie Pignataro also explained why Potyondy was on her short list of candidates.
"I wanted the candidate that best represented Kristin (Stephens') values she always spoke up for: child care, mental health issues and the environment," Pignataro said.
Council member Susan Gutowsky was impressed with the work Potyondy has done outside of Fort Collins.
"It went more to who would have extended beyond the community, beyond Fort Collins and perhaps was advocating at the state level," Gutowsky said. "I noticed with Kristin (Stephens) that was very much the case."
Gutowsky was referring to the work that Potyondy has done advocating at the Capitol for the benefits of educators and kids.
The motion to amend the resolution and codify Potyondy as the replacement passed 5 to 1 with dissent from Summers, who advocated for Hottenstein. Once the resolution was amended, it passed unanimously.
Potyondy also demonstrated vast support from multiple colleagues at Rocky Mountain High School including Karen Artell, a school counselor there. 
"I am fortunate to work with Melanie (Potyondy)," Artell said. "She has such tremendous insight, curiosity and amazing skills to help us improve."
Candidate Philip Jensen himself even expressed his support for Potyondy. "I can't help but support Melanie (Potyondy)," Jensen said. "She is an amazing and capable person."
According to Troxell, one potential issue according to the mayor is the fact that Potyondy's husband works for one of the three direct reports of the city attorney. 
"By no means is this a disqualification or a showstopper, but putting together a management plan that is transparent will be important," Troxell said. 
Potyondy will take the oath of office in the Jan. 19 City Council meeting.   
For more information on the other candidates and the process for filling the vacancy you can watch the recordings of the special meeting on Jan. 6 where the candidates were initially interviewed. 
Isaiah Dennings can be reached at news@collegian.com or on Twitter @isaiah_dennings.