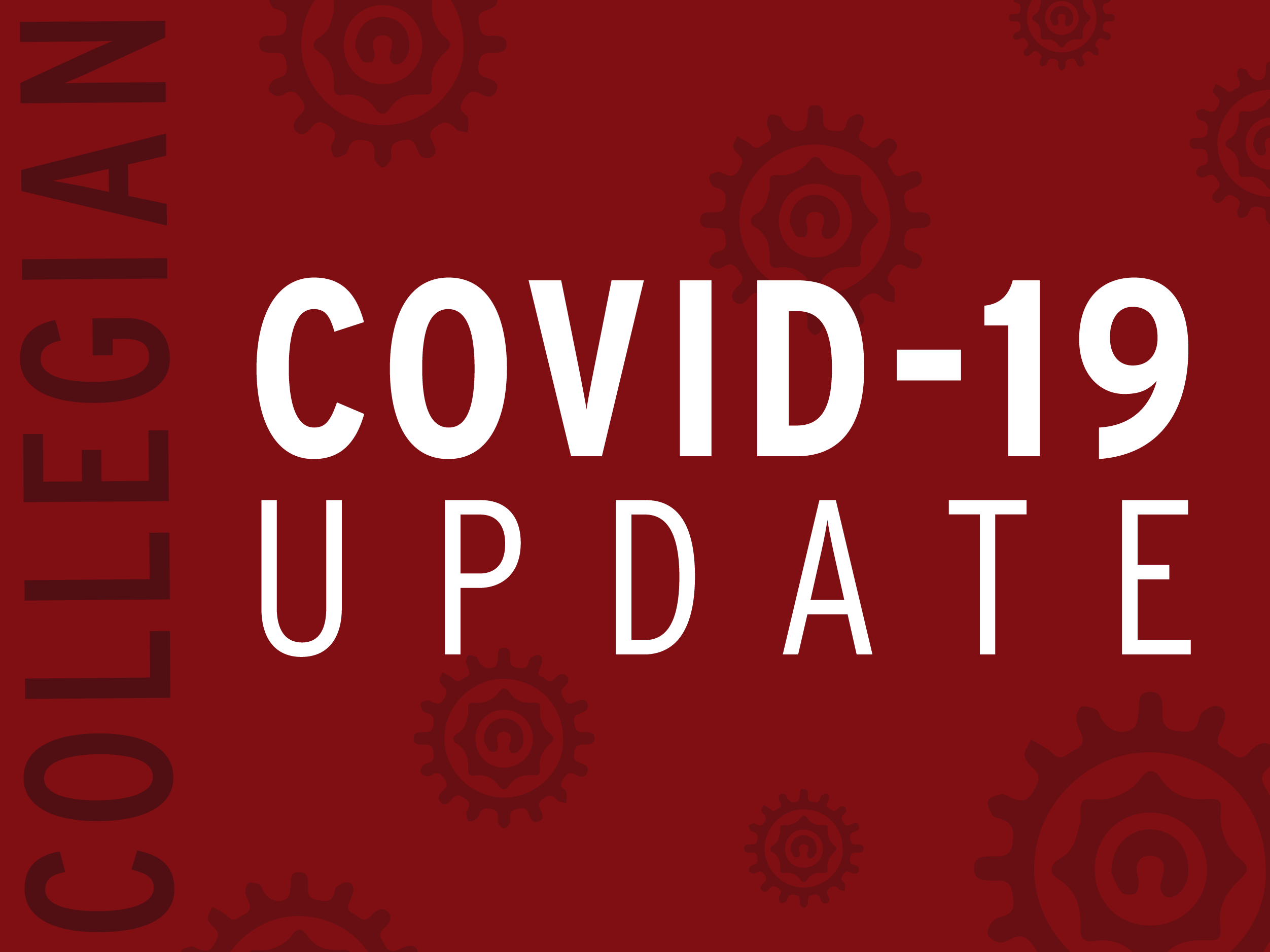 A new variant of the COVID-19 virus has been reported in Colorado by the Colorado Department of Public Health and Environment's laboratory services.
According to details released by Gov. Jared Polis in December 2020, the new variant first appeared in a member of the Colorado National Guard. The infected individual had no previous travel history and was placed in quarantine after experiencing mild symptoms. 
Another case was later reported in a second member of the Colorado National Guard, according to CNBC. 
Since the first confirmed case, the total number in the state has risen to five. 
"There is a lot we don't know about this new COVID-19 variant, but scientists in the United Kingdom are warning the world that it is significantly more contagious," Polis said in a press release.
According to Dr. Christopher E. Urbina, medical director for the Larimer County Department of Health and Environment, virus mutation is "very common." In an email to The Collegian, he explained that in the case of SARS-CoV-2, the typical strain of COVID-19, variation "occurs in different parts of the genetic structure of the virus, leading to changes in the protein structure and affecting the characteristics of the virus."
The new variant, referred to as B.1.1.7, has so far been found to be more contagious than the original version but has not yet been proven to be deadlier nor more intense with regard to symptoms, Urbina wrote. 
Despite being more contagious, B.1.1.7 is not resistant to the vaccine currently being administered across the globe. Urbina explained that this is because "the current vaccines in development were likely exposed to similar variants and stimulate our own personal immunity," making them effective against the new variant. 
So when can college students expect to receive the vaccine? 
Kori Wilford, spokesperson with LCDHE, explained in an email to The Collegian that Colorado has implemented a phased approach to vaccine rollout with the intention of reaching those with the greatest need before others who may not be as vulnerable to the virus. 
"Most young adults will be vaccinated in Phase 3, which is for anyone ages 16-59, which is anticipated to begin this summer but this depends on adequate supply coming into the state consistently over the next few months," Wilford wrote. "Some college students may be eligible sooner depending on their jobs or whether or not they have a health condition that puts them at higher risk of becoming severely ill or dying from COVID-19." 
Until then, Wilford and Urbina agree that Coloradans should continue to practice measures such as social distancing, hand-washing, mask-wearing and avoiding large gatherings as the best way to stop the spread and prevent hospital overload. 
"We're all tired of COVID-19 and hearing these prevention steps over and over," Wilford wrote. "But until we can get enough people vaccinated, they continue to be the key to slowing the spread of the virus."
Natalie Weiland can be reached at news@collegian.com or on Twitter @natgweiland.