This week in ASCSU: Pandemic preparedness, new BSOF members
Ceci Taylor
November 23, 2020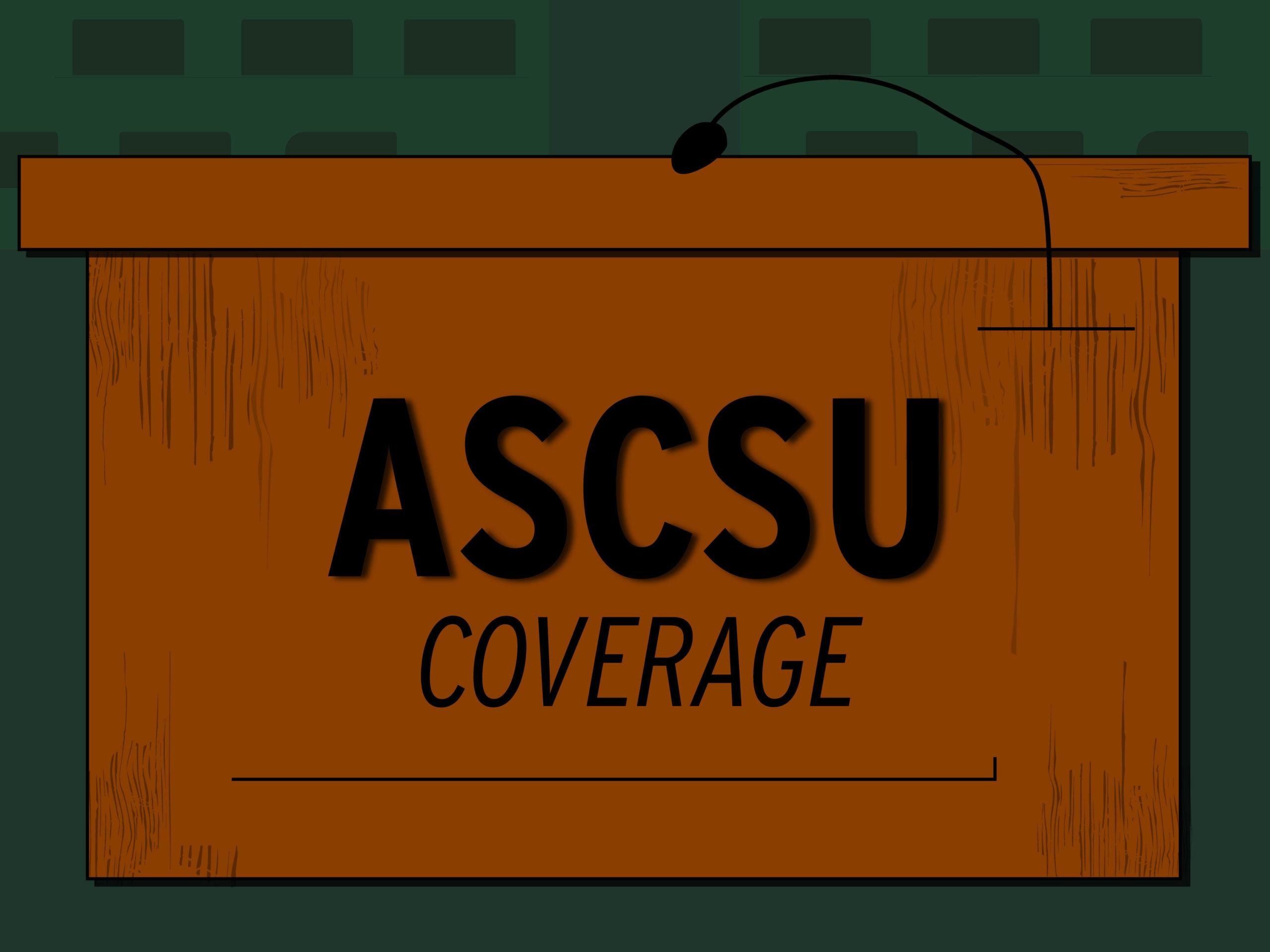 The eighth session of the 50th senate of the Associated Students of Colorado State University began with the swearing-in of new senators and associates. This included four new senators and associates. 
After the swearing-in, Marc Barker, co-chair of CSU's Pandemic Preparedness Team and director of Adult Learner and Veteran Services, spoke to the senate. 
Barker said that when Joyce McConnell, president of CSU, asked him to be a co-chair of the team, the main goal was to protect the health and safety of every member of CSU's community. 
"Everything that we've undertaken in the last nine months to include transitioning to learning last spring to where we were over the summer and preparing to come back face-to-face has really been through that lens," Barker said. 
Barker acknowledged that mistakes have been made, but they have learned and are now excited for the transition into the spring term of 2021. 
"We have experience that we didn't have going into fall to really pivot in and make some changes on some very critical things about how we approach the pandemic," Barker said. 
Mary Pedersen, provost and executive vice president at CSU, also spoke about a possible plan when it comes to distributing a COVID-19 vaccine. Pedersen said that when the vaccine comes out, the most vulnerable communities will be prioritized. 
"Ideally, it would be wonderful if we could have a plan in place and so that by fall, we're ready to start with a more normal environment," Pedersen said.
 Pedersen and Barker also spoke about focusing more on student food insecurity next semester and other forms of student support. 
ASCSU President Hannah Taylor said the executive team is working on a proposal for a mentor program for the spring semester. Taylor also said they are filing their Notice of Intent to the City clerk's office to start a petition against the U+2 law. 
Taylor said they will have 60 days to get 3,280 signatures, but they need 7,000 signatures to take into account the ones that get voided. Taylor said, if approved, it could go on the ballot for the April 6 election.
Taylor also said they are working on getting every student access to a thermometer to properly take their temperatures for next semester. 
The senate then went into the ratification process of officers for the Board for Student Organization Funding. This included 10 new potential officers, which included both senators and CSU students. 
Robert Long, a potential new officer, said he is qualified for the position because of his experience working at the CSU Bookstore and handling money as a cashier at other jobs. 
Alec Newton, another potential new officer, talked about his experience working with finances through Registered Student Organizations. 
Tanna Tennyson, another potential officer, talked about her experience working with the Butterfly Pavilion in Westminster, where she oversaw finances. 
The 10 members were ratified on a slate with a vote of 26-2-2. 
The senate then went on to vote for the ratification of Morgan May, a candidate for elections manager. May said she is a political science major and also holds a position with Congressman Ed Perlmutter's office. 
Peyton Dailey, ASCSU Supreme Court chief justice, said, if elected, May would oversee the next election cycle. 
May said she is excited to form a committee that is based in diversity to make sure everyone can include their ideas and opinions about the election. May also said she wants to make sure the elections reach the students and are fair for every candidate. 
May said she wants to utilize CSU's official social media more during ASCSU election season and wants to make sure more students run for senate positions. 
Before voting, the senate discussed the importance of holding May, along with every member of ASCSU, accountable for upholding diversity and inclusion promises they may have made. 
The senate also discussed potentially changing job descriptions to include a diversity and inclusion requirement to make sure that voices from every identity are heard and fought for. 
With a vote of 23-4-3, May was ratified into the position. 
After the BSOF election, Budget Committee Chair Gemma Buhaenko went over changes to the "COVID-19 Indigenous Student's Travel Grant" bill. Buhaenko said the travel grant is important because many people cannot afford to pay for doctors out of pocket and may need to travel home. 
Buhaenko said the bill will also help Indigenous students who may need to travel home for spiritual or mental health reasons. 
"Many Indigenous students prioritize their spiritual health, as it is within their cultures and traditions," Buhaenko said. "There is a great diversity in spiritual practices, and this bill fails to share every nuance of these practices across tribes and throughout various geographical locations." 
Buhaenko said that the bill will allow Indigenous students to receive good medical attention, which is imperative during a pandemic. 
Lizzy Osterhoudt, who wrote the bill, said Pacific Islanders will also have access to the travel grant, not just students who identify as Native American. Buhaenko said that it can cost thousands of dollars for Pacific Islanders to go home, and the bill will help those students as well. 
Senator Ben Torres-Doxey spoke in favor of the bill and said that it's exceptionally important because Indigenous communities have been hit especially hard by the COVID-19 pandemic. 
"I just think it is just a great thing to get home, especially with the community that is three times more likely to get (COVID-19)," Torres-Doxey said.
Senator Jaquikeyah Fields also spoke in support of the bill.
"Remember whose land you're on," Fields said. "I just want to say that we are on Indigenous peoples' land and so any form of giving back, like reparations, should be justified, especially with the fact that this school was built on a massacre."
Fields said there was no reason not to support this bill, and it is important to pay attention to this bill and to bills like it. 
After deliberation, bill 5002, "COVID-19 Indigenous Student's Travel Grant," was unanimously approved by the senate. 
After approving the travel grant, the senate went over bill 5004, "Ratifying the (BSOF) Bylaws." The bill was presented by Alexandra Farias and would change certain bylaws for the board. 
Farias said one change to the bylaws would allow student organizations to apply for funding for craft or office supplies as well as for food and beverages. Farias said these are in high demand, especially during the COVID-19 pandemic.
The senate voted to expedite the bill, and it was unanimously passed. 
The senate then discussed resolution 5092, "The Celebration of (Mary) Ontiveros' 45 Years of Service to (CSU)." The resolution was made to honor Ontiveros, the vice president for diversity, who is retiring after 45 years of working at CSU. 
"The abstract resolution recognizes Vice President (for Diversity) Mary Ontiveros for 45 years of service to Colorado State University in a career spent fighting for social justice equity, diversity and inclusion within the CSU community," said Christian Dykson, speaker of the senate. 
There was a motion to expedite the resolution, and it was passed unanimously.
Editor's Note: This article was updated on 11/22. 
Ceci Taylor can be reached at news@collegian.com or on Twitter @cecelia_twt.