Larimer County issues more health orders to limit COVID-19 rise
Samantha Ye
November 15, 2020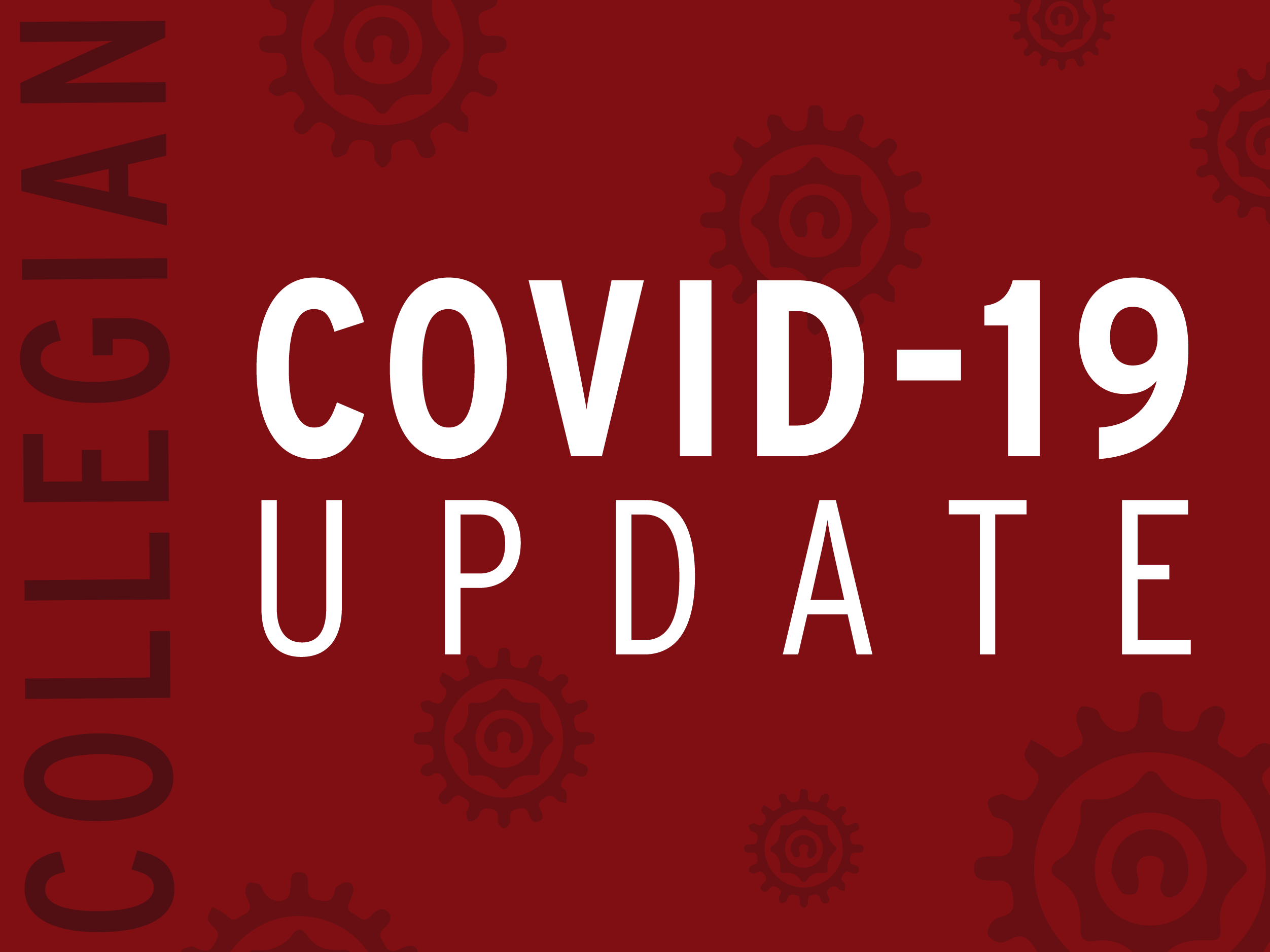 As COVID-19 numbers hit new highs, Larimer County extended its Emergency Public Health Order to Nov. 27 with amended restrictions.
According to a press release from the Larimer County Department of Health and Environment, the order implemented Friday is meant to slow the spread of the virus and maintain hospital capacity for care.
In addition to the state COVID-19 dial Level Yellow requirements, businesses must also adhere to the following guidelines under the order:
Restaurants
Limit indoor dining to a maximum of eight people per table. It's recommended for customers to have no more than two households per table. 

Collect customers' contact information and share it with the LCDHE weekly at larimer.org/health. 

At bars, customers may not sit or stand, and no food or beverage service is allowed. Tableside service is allowed.

No indoor waiting areas for restaurants or bars. Reservations are required once the restaurant or bar reaches capacity.
Organized sports have mostly the same requirements as before, except indoor facilities are limited to 50 spectators now instead of 100. Otherwise, spectators are still limited to two per player, 175 in outdoor facilities but no more than 50% total capacity, indoor or outdoor.
Gyms are also required to take attendance for classes of five or more people held in their building. Attendance lists are to be shared with the LCDHE on a weekly basis.
The order, originally issued on Oct. 23, was set to expire Nov. 6 but was extended given the continued rise in COVID-19 cases, according to the latest order.
The county was moved up on the Colorado COVID-19 dial to Safer at Home Level 2 status (Yellow) last week but risks moving up again to Level 3 (Orange) — one step away from the Stay at Home level (Red) — if trends continue, according to the release.
That would trigger even tighter capacity restrictions on almost everything, including businesses, restaurants, offices and events. 
According to the LCDHE, there is "substantial evidence of a significant increase in the continued spread of COVID-19 throughout Larimer County."
Last Wednesday, the Colorado Department of Public Health and Environment confirmed 22 COVID-19 outbreaks in the county. 
A test positivity rate nearing 10% and case rate of over 650 per 100,000 people have put the county's risk index on high as of Nov. 14. On Nov. 13, the county logged 277 new cases, its highest single day number yet.
COVID-19 hospitalizations have reached a level not observed since very early in the pandemic, according to the LCDHE.
"As the positivity rate in Colorado rises, so does the risk to our health care workers, who are members of the community," said Margo Karsten, president of the Banner Health Western Region, in the press release. "They are also our community's most important asset during this pandemic."
Local leaders urged continued mask wearing, hand washing and social distancing, as well as spending the holidays with immediate family and those living in the same home. 
"Right now, we need to wear masks and follow these protocols in order to keep our businesses open and our hospital beds available," Larimer County Commissioner Steve Johnson said in the release. "We want our hospitals to be able to continue to provide high quality care, and to do so, we need to be diligent in protecting our community from this virus."
Samantha Ye can be reached at news@collegian.com or on Twitter @samxye4.