Collegian.com website gets an update
Editor's note: As part of a media transparency initiative, on May 8, 2017, the Collegian spent the last day of publishing of the year telling our readers about us. You can read more about the people behind our publication in the Editor's Blog.  
Over the past year, the Collegian has been focusing heavily on our website development with our audience in mind. Here is a review of some of the important things we have accomplished in that time.
The Collegian last year launched a redesign of our website that finally allowed us to push forward with a fully scalable and customizable front page. Last year our goal was to make our site 100% adaptable for mobile to give our users the best experience on any device. We spent a lot of time on retrenchment last year, trimming the fat from our site and updating our out of date pages as we grew as a company.
We've learned a lot in the last year about making our content the best that it can be online. We've hit a few bumps along the way, including knocking our site offline in the middle of the night while troubleshooting a plugin, but overall we've learned a lot and we are ready to push forward to build out a first-class website as the face of the Collegian.
One of our over arching goals for the site was to better communicate the amazing work that our students do for Rocky Mountain Student Media. To that end, today we are pushing a redesign of our main navigation for our site. We've included each of Rocky Mountain Student Media's divisions in our top navigation bar. We're putting College Avenue, KCSU, CTV, and Student Video Productions at the top along with the Collegian to better showcase all our talented divisions. We also have simplified our main navigation to put our content first. Our social media is now displayed prominently in our navigation, including our Snapchat so you can easily add us on social media from any page. We've also worked to reduce clutter and visual overhead, reducing 17 navigation options to 10.
Users will still have access to all the information they need at the footer of the site, including our other publications like the Graduation Guide and LivingFoco and other important information like how to advertise with us or send us a news tip. Additionally, as we strive to increase transparency within our organization, we will publish an Editor's blog throughout the year, available in the Opinion tab of our navigation so you can follow our internal dealings. Additionally, you can follow our job openings in the About Us section at the footer of the site.
As we move forward with these changes our digital production team will be working hard every day to ensure excellence with our online content. The news is changing, and that means that we need to present our content for digital audiences in an engaging and accessible way.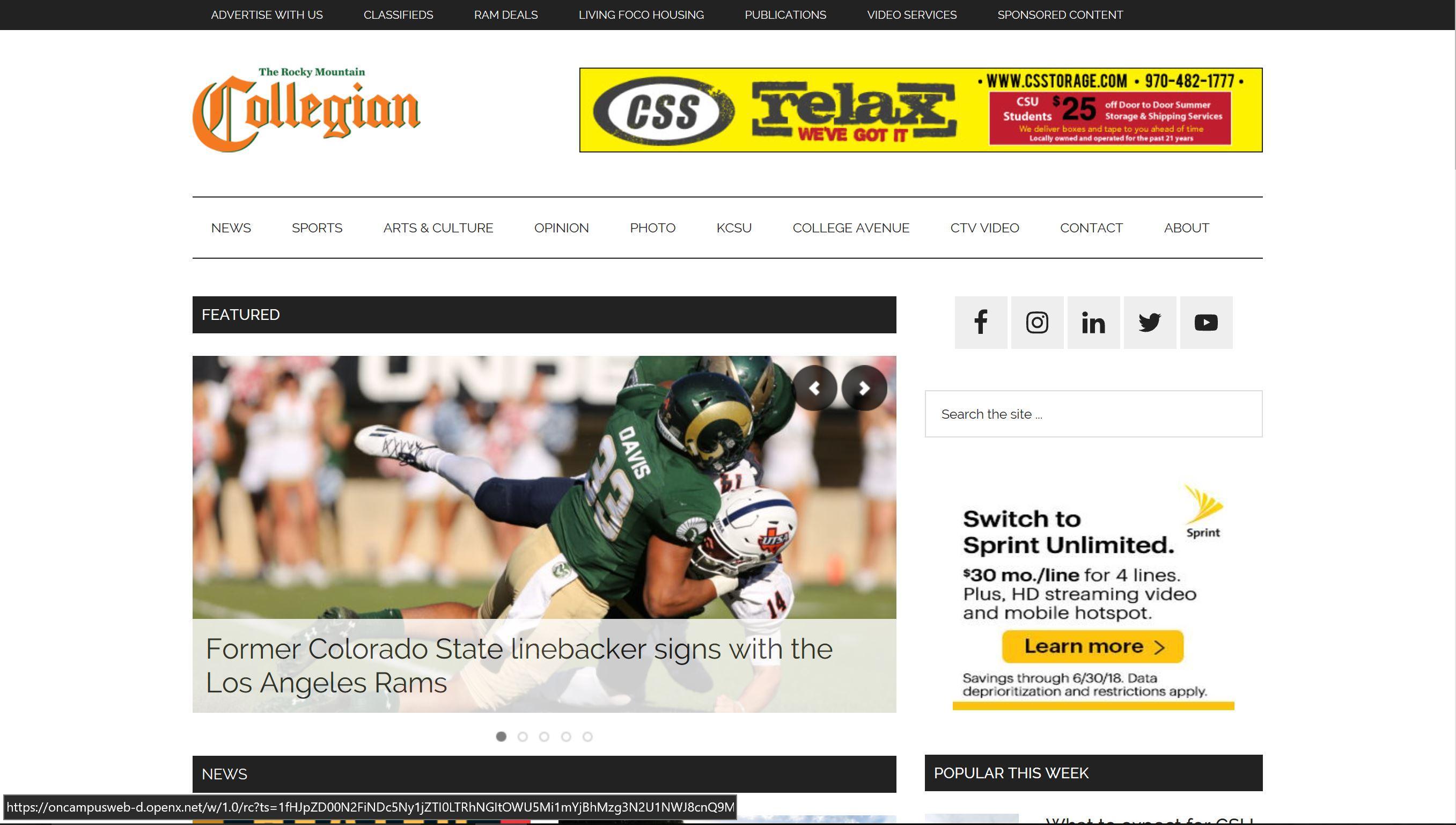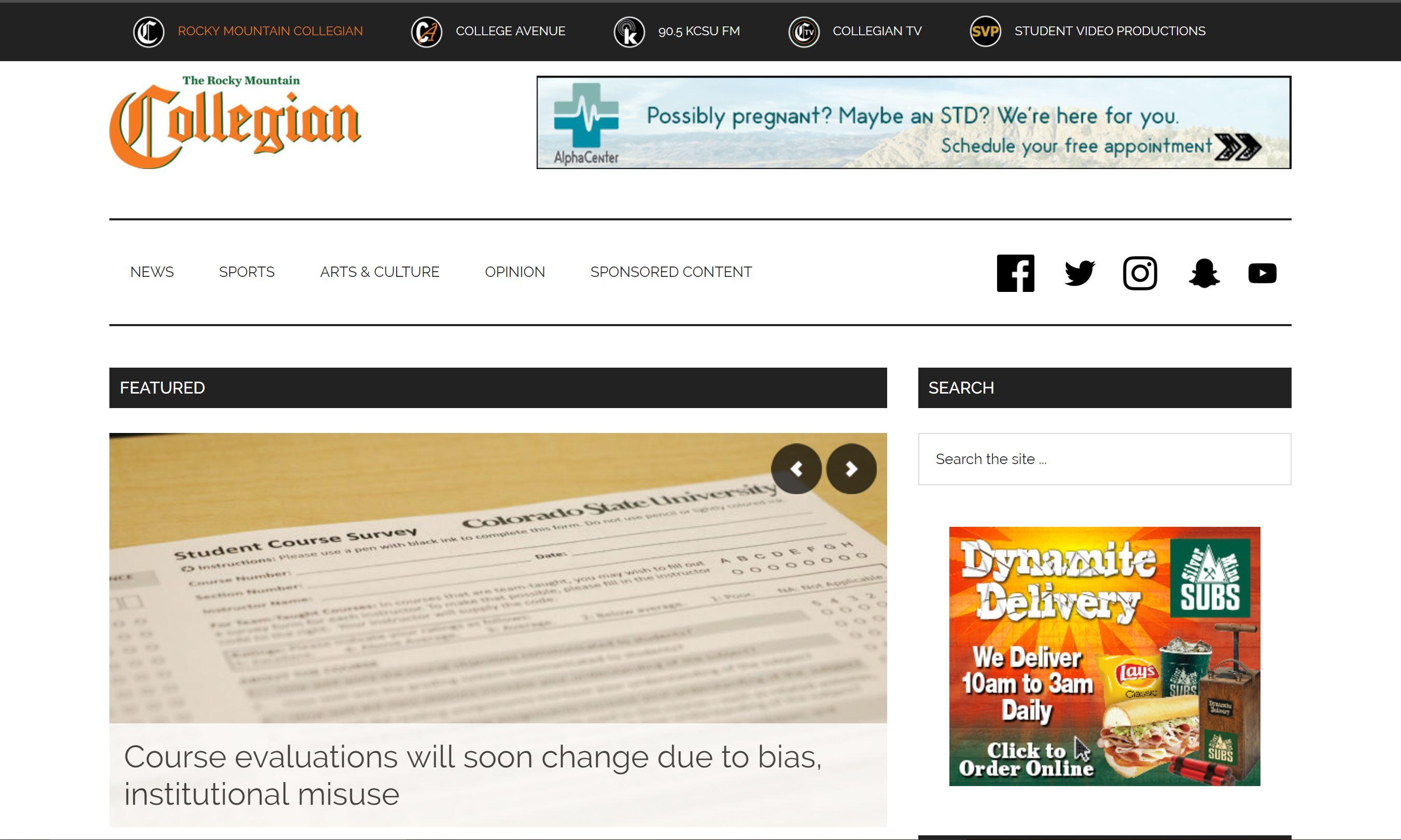 If you have any suggestions for our website, please contact us at webmaster@collegian.com.