Top cannabis researchers hold inaugural research conference in Pueblo
PUEBLO – Researchers from around the world, from across all areas of the cannabis industry, presented their work at the inaugural Institute of Cannabis Research Conference this past weekend.
Colorado State University-Pueblo held the conference. Despite the snowy weather in April, hundreds attended the conference, including students from Fort Collins.
The "grandfather of cannabis research," Dr. Raphael Mechoulam, delivered the keynote speech on Saturday. His speech commemorated the groundbreaking discoveries that have made modern cannabis science possible.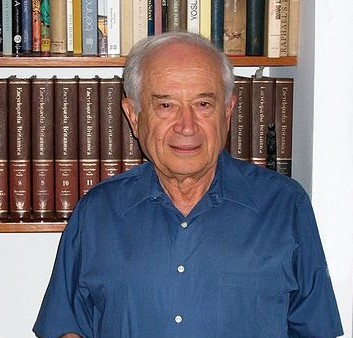 Mechoulam is responsible for chemically isolating and synthesizing THC, which is the main compound in marijuana that changes brain function and alters perception.
In addition to discovering THC, Mechoulam initiated a research project that resulted in the isolation of the neurotransmitter anandamide, which binds to endocannabinoid receptors in our brains. Mechoulam's research on anandamide has been cited over 4,000 times and is considered a landmark paper in the biomedical field.
About 25 students from CSU were able to attend the conference for free. The Associated Students of Colorado State University used funds typically reserved for student government trips so that up to 50 students could have gone.
Students in attendance were excited to hear Mechoulam speak about his research.
"I thought it was very impactful to have the world's most renowned cannabis research figure speak at the first annual (conference)," said Axel Ayala, a business economics major. "It really made me believe the (cannabis) industry has the merit to one day soon be taken off the Controlled Substances Act."
Students were able to attend sessions that covered a variety of research topics, ranging from the biomedical examination of cannabis to the law and regulatory issues within the industry.
"It was a great opportunity to be surrounded by so many innovators and geniuses," said Alex Szabo, agricultural business major. "To be around so many different people that all have this overarching common goal (about cannabis research) was really cool."
ASCSU president, Daniela Pineda Soracá, said she believes CSU students deserved to be part of such a historic event.
"The emerging presence of cannabis is important to be studied by research universities," said Soraca. "We should be doing that (research) at CSU as well."
Other speakers at the conference included Dr. Carl Hart, Chair of the Department of Psychology at Columbia University and Dr. Alexandros Makriyannis, Director of the Center for Drug Discovery at Northeastern University in Boston, Massachusetts.
Hart gave the opening speech Friday evening, and Makriyannis' speech concluded the event Sunday morning.
Although this was the first conference, dates for a second IRC conference have been set for April 2018.
Students spoke about the experience the first inaugural conference gave them. Tom Salcedo, a political science major, wants to specialize in and learn more about drug law.
"Honestly I thought (the first conference) was incredibly educational and inspiring," Salcedo said. "Being able to talk to the smartest people in this field (is inspiring)."
Collegian reporter Zach Bermejo can be reached at news@collegian.com or on Twitter @zach_bermejo.