Body of missing CSU student found in Florida waters
Julia Rentsch
March 23, 2017
A boater discovered the body of Colorado State student Jie Luo in Florida waters at around 6:30 p.m. March 22.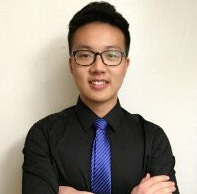 Luo, 21, went missing March 14 after jumping off a yacht and being swept away by a current. At the time of the accident, he and 15 other CSU students were sailing on a charter boat in the Pass-A-Grille Channel near the Gulf of Mexico while on spring break.
The body was discovered in Bunces Pass, located south of where the men originally went missing. They were just off the coast of St. Petersburg, Florida.
The boat's first mate, 27-year-old Andrew Dillman, had attempted to rescue Luo after he was unable to swim back to the boat in rough water and high winds. Dillman's body was found March 20. 
Authorities had officially ended their search for Luo and Dillman Sunday, March 19. Both bodies were found by local boaters.
CSU spokesman Mike Hooker expressed his condolences to Luo's family and friends.
"It is our hope that family and friends, with this recent news, can find some small level of comfort as they mourn Jie (who was known as Roger among friends at CSU)," Hooker wrote in an email to the Collegian. "Our community shares in their sadness and offers our thoughts and support to them."
**********
CSU offers counseling services for students experiencing symptoms of grief. To speak with a counselor, stop by the office at 123 Aylesworth NW or call (970) 491-6053 during regular business hours. For emergencies after hours, please call the CSU Emergency Dispatcher at (970) 491-7111 or visit a local urgent care clinic or emergency room.
Collegian editor-in-chief Julia Rentsch can be reached at news@collegian.com or on Twitter at @julia_rentsch.