Presidential Race 2016
U.S. Senate Race 2016 – Colorado
U.S. House of Representatives Race 2016 – Colorado District 2
Colorado Legislature – Senate, district 14
Colorado Legislature – House of Representatives, district 52
Colorado Constitutional Amendments
Colorado state-wide propositions
Presidential Race 2016
Hillary Clinton is a woman of many titles: Mother, grandmother, former Secretary of State, Senator, former first lady, women's rights activist and democratic presidential nominee.

Clinton was born in Park Ridge Illinois is 1947. She graduated from Yale Law School in 1973 and later moved to Arkansas where she married her Yale colleague Bill Clinton.
The Clintons welcomed the birth of their first and only child, Chelsea Clinton, in 1980. Starting in 1993, Hillary started her active role of first lady. In 2001, Hillary Clinton became the first female U.S. senator from New York and served until 2009.
After a failed attempt to secure the democratic nomination for the 2008 presidential election, she served as Secretary of State from 2009 to 2013.
Students on campus present a variety of opinions about Clinton and why they are or are not voting for her.
"I voted for Hillary Clinton because she's the only qualified candidate," Ashley Brown said. "And, honestly it's because she's a woman. I believe in representation. I can't believe there hasn't been a woman president in all of these years."
Conversely, others view Clinton's extensive experience as a drawback and see her as a career politician.
"I don't trust her," George Pensington said. "She could lead us into another recession."
In terms of current polling, Clinton has a 45.6 percent national polling average compared to Trump with 41.7 percent according to the New York Times.
Higher Education
Clinton is an advocate for investing in America's education system at all levels.
"I feel strongly that we have to have an education system that starts with preschool and goes through college," Clinton said during the final debate "… I want to make college debt-free and for families making less than $125,000. You will not get a tuition bill from a public college or university if the plan that I worked on with Bernie Sanders is enacted."
Climate Change
Clinton believes in climate change and has said she will fight against it.
"So, I have a comprehensive energy policy, but it really does include fighting climate change, because I think that is a serious problem," Clinton said during the second debate. "And, I support moving toward more clean, renewable energy as quickly as we can, because I think we can be the 21st century clean energy superpower and create millions of new jobs and businesses."
Immigration
Clinton is advocating for a pathway to citizenship for illegal immigrants and to help keep families together.
"I'm a strong supporter of comprehensive immigration reform and I believe that we have to fix our broken immigration system," Clinton said on Oct. 30, 2014. "We have to keep families together. We have to treat everyone with dignity and compassion, uphold the rule of law, and respect our heritage as a nation of immigrants striving to build a better life."
Since then, Clinton has proposed that if elected, she would create a system for immigration reform within her first 100 days in office.
Healthcare
Clinton is a longtime supporter of creating a health care system to reach uninsured Americans. She also wants the government to moderate the price of prescription drugs.
"As your president, I want to build on the progress we've made," Clinton said on Sept. 21, 2015. "I'll do more to bring down health care costs for families, ease burdens on small businesses, and make sure consumers have the choices they deserve. And, frankly, it is finally time for us to deal with the skyrocketing out-of-pocket health costs, and particularly runaway prescription drug prices."
Controversies
Clinton was previously investigated by the FBI over the use of a private email server, rather than a government email while serving as secretary of state. The controversy lies in the question of whether Clinton violated transparency laws or put government secrets at risk.
Recently, the FBI announced that they are investigating more emails from Clinton's private server found on the computer of Anthony Weiner. Weiner's wife, Huma Abedin, is one of Clinton's top aides. The emails surfaced in an unrelated FBI case investigating illicit text messages between Weiner and a 15 year old girl. The FBI is currently reviewing the emails in order to see if there was any improper containment of classified information.
Donald Trump is the chairman and president of the Trump Organization and the 2016 Republican candidate for president of the United States.
According to a collection of national polls from the New York Times, Trump is polling at about 41.7 percent compared to his democratic opponent, Hillary Clinton, at about 45.6 percent.
Trump worked as a real estate developer for his father, and in 1971 he was given control of his father's company and renamed it the Trump Organization.
The Trump Organization has built numerous hotels, casinos and urban developments around the world.
Trump received hundreds of millions of dollars in loans to support his real estate developments. His net worth is $3.7 billion, according to Forbes. However, Trump also filed for business bankruptcy four times.
Higher education
Trump has criticized the federal government for making a profit off of student loans. He said that he wants private banks to lend student loans instead of the federal government.
Trump rejects proposals for debt-free public colleges.
Trump has also said that colleges should factor in the future earnings of students based what they are studying before offering loans.
Climate change
Trump said that he does not believe that climate change is caused or influenced by humans, according to several reports.
Trump supports more fossil fuel drilling, less environmental regulations and wants to open onshore and offshore leasing on federal lands to harvest them.
He has said that if he was elected he would back the U.S. out of the Paris Climate Change agreement.
He has said that in his first 100 days of presidency he would repeal Environmental Protection Agency regulations established by President Barrack Obama.
Immigration
Trump said that he will build a wall on the American-Mexican border to keep out illegal immigrants and that Mexico will pay for the wall.
He said that he will repeal both of Obama's executive orders regarding amnesty to illegal immigrants.
Trump also said that he wants to reform legal immigration to keep immigration levels within historic norms.
Health Care
Trump is against the Affordable care Act, known as Obamacare, and proposes a full repeal of it. Trump said that Obamacare has led to higher premiums, less market competition and fewer choices.
Trump's health care plan emphasizes letting insures sell across state lines and market competition. He supports Medicaid but wants it to be managed on the state level. Trump said that he will cut federal funding for Medicare.
Trump has said that he supports universal health care, but it is not part of his plan.
Trump said he would consider cutting various healthcare programs, social security and other welfare programs. He said this will make up for the tax cuts he proposes for those who make over $100,000 dollars per year and for corporations.
Same Sex Marriage, LGBTQ+, and Women
Donald Trump does not support same sex marriage. Trump said that he does not support a constitutional amendment to ban marriage equality, but has said that he would appoint Supreme Court judges who would overturn the same-sex marriage ruling.
Trump is against abortion said he would put pro-life justices in the Supreme Court and expressed interest in overturning Roe vs. Wade.
He said he will defund Planned Parenthood and that people who perform abortions illegally should be criminally charged.
Trump also does not support transgender people using bathrooms that match their gender identity.
Controversies
One of the most controversial topics during Trump's campaign were his remarks toward women and his treatment of women, such as when Trump has called women pigs at rallies.
In a video from 2005, Trump said that since he is a star he can do whatever he wants to women. In the video, Trump and television show host Bill Bush laughed about Trump saying that he has done this.
More than 10 women have accused Trump of sexual assault and sexual misconduct.
Trump was also criticized for encouraging violence at his rallies towards protesters.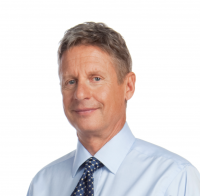 Gary Johnson is the libertarian candidate running for president in 2016.
Johnson is known for his open stance on consumption of marijuana and can often be counted on to show up in Nikes with a suit.
Johnson also ran on the Libertarian ticket in 2012. This year, his running mate is former Massachusetts governor, William Weld.
Libertarians believe that the individual is entitled to their own life choices.
Johnson was governor of New Mexico from 1995 to 2003. He has been open about his previous consumption of marijuana both this year and during his time as governor, according to an article in The New Yorker.
Johnson also vetoed more than 700 bills passed through a Democratic legislature, according to The New Yorker.
Abortion
According to his website, Johnson believes that abortion is a choice that should be left to the individual.
Personally, Johnson believes in the sanctity of life of the unborn. During his time as governor, he worked to ban late-term abortions. However, as a candidate, Johnson said he realizes it is a woman's right to choose and that politicians cannot prevent women from exercising a legal right.
Immigration
According to his website, Johnson believes the country cannot solve immigration problems by building a wall or simply offering amnesty.
Johnson said he has an understanding of how intricate the immigration issues is as the governor of a border state. His platform focuses on an efficient way to provide work visas, conduct background checks and incentivize immigrants to pay taxes, obtain proof of employment and assimilate with America's diverse society.
Tax Policy
In his time as governor, Johnson stuck to lower taxes and less spending; he eliminated state employee jobs and cut income-tax rates.
His website describes the federal tax code as doing all of the wrong things.
Criminal Justice
Johnson's website states that he, and the federal government, will be committed to real leadership in order to reform the criminal justice system in the way state and local governments are, but his website does not offer any specific policy initiatives.
Environment
Johnson's platform believes in the protection of the environment via protection of National Parks and keeping the Environmental Protection Agency.
Johnson said he believes that manmade climate change is probably happening, but that the debate should be exclusively about how the environment can be protected for future generations.
Third party candidate in a bi-partisan race
Both Johnson and Green Party candidate, Jill Stein, were not present at the debates.
In order to participate in the debates, each of the candidates must be constitutionally eligible for the presidency, be on the ballot in enough states and be polling at a 15 percent average, at least, according to The Denver Post. Johnson was polling at around 8 percent in September, with Stein at around 3 percent.
Johnson is currently polling at 4.7 percent, and Stein is at 2.1 percent, according to the most recent polls available from RealClearPolitics.
Jill Stein is the 2016 presidential nominee for the Green Party.
Stein was previously the Green Party nominee for the 2012 presidential election and currently holds the record for the most votes received by a female candidate in the general election, according to her official website.
According to a poll by RealClearPolitics, Stein is polling at 1.9 percent.
Stein's initial involvement with politics came in 2002 when she was recruited by the Green-Rainbow Party activists to run against Mitt Romney for Governor of Massachusetts. Stein also represented the Green-Rainbow Party in the 2004 race for State Representative and the 2006 race for Secretary of State where she received over 350,000 votes, the most votes ever for a Green-Rainbow party candidate.
Foreign Policy
Stein's foreign policy plan includes cutting military spending and reducing violence between the American military and other militaries.
Stein plans to reduce military spending by 50 percent by closing U.S. foreign bases and cutting the U.S. nuclear weapons program.
Stein said the United States could stop ISIS by ending the funding and arming of the group through a weapons embargo. She also said the U.S. needs to bring allies into the process of stopping ISIS.
Military
Stein said she would work to eliminate aggressive military action if elected president, according to a Military Votes Matter questionnaire.
"We would maintain a military that is completely capable of self-defense, while eliminating aggressive actions," Stein said.
Stein's running mate, Ajamu Baraka, is a veteran of the U.S. Military. She said she works closely with veterans who have given her advice on foreign policy and defense to better understand issues facing military and veteran communities.
Education
Prior to Stein's Green Party rally at Avogadro's Number on August 27, she visited the KCSU studio for an interview with the Collegian.
"We have a generation of young people who are basically locked into student loan debt through no fault of their own – really the victims of this Wall Street crash and the victims of a loan system that made false promises," Stein said.
Stein said she believes public higher education should be free, since holding a college degree is critical to survive in today's economy.
Environment
Stein said she appreciated Colorado State University's sustainable campus and talked about her plans to make other college campuses more sustainable.
"What we're calling for in the Green New Deal is shifting our subsidies from fossil fuel energy, from industrial agriculture into sustainable practices at all levels of our economy, including at our colleges and universities," Stein said.
Stein said she is also calling for a research agenda into sustainable practices.
Evan McMullin is an independent candidate in this year's Presidential election, polling better in Utah than both major party candidates.
McMullin announced that he was running for President on Aug. 8, and has since built a name for himself in his home state of Utah. He is polling at 31 percent, compared to Republican nominee Donald Trump's 27 percent and Democratic nominee Hillary Clinton's 24 percent, according to a recent Emerson College Survey.
McMullin is part of the Never Trump movement, and is running as an independent conservative to keep Trump from winning. He has garnered support from multiple Republican PACS that do not want Trump to win. He is on the ballot in 11 states, including Colorado, and can be written in on the ballots of 43 states.
In an interview on CNBC, he called Trump bigoted, misogynistic and xenophobic. He said Trump has no chance at becoming President.
McMullin is from Provo, Utah, and is a member of the Church of Jesus Christ of Latter-day Saints. After serving his mission in Brazil, he attended Brigham Young University where he earned a degree in International Law and Diplomacy. In 2011, he earned a Master's of Business Administration from the Wharton School of Business at the University of Pennsylvania.
McMullin worked for the CIA for 10 years as a undercover operations officer, working in counterterrorism in North Sudan, the Middle East and South Asia.
He considers himself the only true conservative candidate running for President this election.
Higher Education
McMullin supports a restructuring of the higher education system, and believes and that the government is too involved in it.
He also supports options other than higher education. His website states that students should have access to high-quality technical schools, online programs and work-based learning in the private sector.
He believes the current model of accreditation makes it difficult for students at non-traditional programs to qualify for federal aid. He believes this is preventing competition and allows universities to continue raising costs without consequences.
Climate Change
McMullin said climate change is a problem. He believes promoting innovation is the most promising way to deal with climate change without placing a heavy burden on American taxpayers.
Immigration
On immigration, McMullin acknowledges that it is an issue in today's America, but says it cannot be solved simply by building a wall and deporting every undocumented immigrant.
He believes that once the borders are secured, there should be a process of earned legalization for the illegal immigrants who are already here, because there not an efficient way to deport 11 million people, according to his website.
Religious Freedom, Abortion
McMullin is an advocate for religious freedom, and said it is central to the American experiment. According to his campaign website, the government should not target religious groups for discrimination, but instead recognize that religious diversity are foundational sources of strength.
McMullin is pro-life, and wants to stop the subsidization of abortions on demand but wants to work with pro-choice advocates to increase support and resources to reduce unintended pregnancies and encourage adoption.
U.S. Senate Race 2016 – Colorado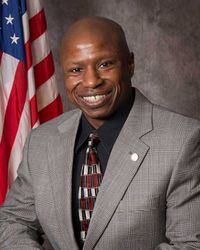 U.S. Republican Senate candidate Darryl Glenn serves El Paso County as the county commissioner.
Glenn was county commissioner for two terms and previously served on the Colorado Springs City Council. Glenn served in U.S. Air Force for 21 years, retiring in 2009 as a lieutenant colonel.
He is a small business owner and attorney at Glenn Law Firm P.C.
Education
Glenn is a fiscal conservative and supports education funding at a more localized level.
Instead of Washington D.C. and the Department of Education controlling education funding, Glenn argues that education funding on the state level could give states more flexibility when it comes to financing higher education.
Glenn has supported abolishing the Department of Education to help Colorado parents make choices that better represent and support Colorado students, and put more emphasis on trade skills.
Health Care
Glenn supports repealing the Affordable Care Act to start over. The increasing price of health care premiums and the continually growing number of high deductible plans causes Glenn to support a free market for health insurance, according to his campaign website. He supports allowing health insurance to be purchased across state lines to increase competition.
Immigration
Both Glenn and Bennet have said they recognize the broken immigration system in the U.S.
Glenn supports immigration reform to reward those waiting for lawful entrance into the country, and wants to bring in people who can contribute immediately upon arrival like doctors, scientists and small business owners.
Glenn said he believes in securing the borders to know who is coming in and out of the country to ensure national security.
Veterans' Rights
Glenn's campaign outlines veterans' issues such as using military force and "A Salute to our Military."
However, the veteran candidate currently does not outline any specific policy to help aid veterans at home.
National Security
Glenn wants to ensure power and flexibility to military leaders to focus on protection from terrorist threats, and allow them to combat "Islamic terrorism," according to his campaign website.
He argues that giving military commanders the power and ability to use various military resources will allow them to eliminate the threat of terrorism. He aims to connect politicians, military leaders and U.S. citizens to create a military solution that best combats threats from the middle east.
Glenn wants to continue funding military bases in Colorado to maintain the level of training in the U.S. military and in Colorado.
Voters can turn in their ballots to the Lory Student Center North Ballroom between now and Tuesday, Nov. 8 at 7 p.m.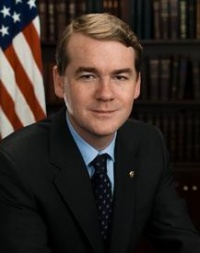 Incumbent U.S. Senator Michael Bennet leads the Colorado senate election by 6.7 points over Republican candidate Darryl Glenn with a few days remaining until election day.
As a businessman and former Superintendent of Denver Public Schools, he is known for working across party lines and taking on "disfunction in Washington" to help benefit Colorado citizens.
Bennet has served in the senate since 2009, and he sits on the Agriculture, Nutrition, and Forestry Committee, the Finance committee, and the Health, Education, Labor and Pension Committee.
Bennet appeals to a moderate Democratic demographic, while his opponent appeals to constitutional conservatives.
Education
Sitting on the Senate's Health, Education, Labor and Pensions (HELP) Committee, he helped reform No Child Left Behind.
Bennet also co-sponsored the Financial Aid Simplification and Transparency Act, a bipartisan bill that works to decrease the complexity of applying for student aid and aims to lower the number of questions on FASFA application from 180 to two.
Bennet supports income based student loan repayment, increased Pell Grant funding and loan refinancing and in terms of student debt.
Health Care
Bennet worked on a bipartisan measure to increase Medicaid and Medicare access specifically in rural areas and has also worked on legislation to help Medicare reduce the number of patients readmitted to hospitals.
Other bipartisan work he has been involved with include a bill to support and expand research in relation to infant deaths and disabilities corresponding with preterm births.
Bennet will continue work to improve the Affordable Care Act and make out-of-pocket health insurance costs lower for people, according to his campaign website.
Immigration
Bennet supported the DREAM Act that passed in 2010, and has worked to encourage Department of Homeland Security to stop deporting young people who came to the U.S. as children.
He also worked jointly with seven other senators in a bipartisan effort to create a pathway to citizenship.
Veterans' Rights
Known for working across the line in Congress, he worked with Colorado's Republican representatives to allow better access to medical care for veterans, specifically those who live more than 40 miles away from an approved V.A. clinic.
National Security
Bennet helped to add 19,000 border patrol agents and worked to add additional screening for those traveling to the U.S. from Middle East war zones such as Iraq and Syria, according to his website.
He opposed defense cuts and voted in favor of military pay raises and increased benefits for service members.
Libertarian Lily Tang Williams, Green Party's Arn Menconi
Libertarian Lily Tang Williams and Green Party's Arn Menconi are running for Michael Bennet's seat in the U.S. Senate. Williams and Menconi spoke about the rising cost health care, tax and energy policies, the environment and immigration at a debate at Colorado State University.
Former Eagle County commissioner, Menconi, is frustrated with the lack of change that the Obama campaign promised to deliver under the slogans of "change we can believe in" and "yes we can" in 2008.
"Most importantly, I got into this campaign because of endless wars," Menconi said. "We're fighting on an (Authorization to Use Military Force) AUMF that's based on fighting al-Qaida, not ISIS."
When it comes to the U.S. military actions abroad and the resultant refugee crisis, Menconi said the U.S. can do better.
"It's embarrassing that our country could not pass certain laws in order to allow Syrian refugees to come in … every other country in the world is taking in refugees due to endless wars mostly because of our country," Menconi said.
Menconi supports cutting down the military budget and suggested reallocating those funds to projects such as free education.
"By free college education, we can create a knowledge-based economy," Menconi said. "There's plenty of money; we're not broke. It's just, we're spending it on endless wars."
Williams disagreed. According to her, free education would be subsidized by taxpayer money.
"But, at what cost?" Williams said. "Does that cost our future job prospects? Does that require government use of force to take tax payers' money from their pockets to then pay you for free college?"
Williams is a strong supporter of the market economy, including health care.
Williams said that while universal-care supporters have good intentions, they fail to understand the basic economic principles of the market economy. Having a single shop-owner creates a monopoly, she said.
"(Monopolies) can do whatever they want," Williams said. "They can jack up the price. They're not going to lose your business."
However, Menconi insisted that a universal health care system is the best solution.
According to Menconi, the only ones who are reaping the benefits of the current system are CEOs and stockholders. He said that is "not bringing down the cost, it's costing more money."
In their closing remarks, the candidates did agree on one thing.
"We both really hate corruption in Washington," Williams said.
While the Town Hall Tour did not draw in a large crowd of people, those who came said it was a valuable experience.
"(When it comes to media) you see Republican and Democratic parties, and that's all the public is aware of," said Olivia Jones, a sophomore at CSU who is registered as an independent voter. "You really have to go digging for information on any third party candidate."
U.S. House of Representatives – Colorado District 2
Jared Polis, a Democrat, is running for a fifth time for re-election in Congress.
He has been a member of Congress since 2008, and he is the house representative for the second district.
Polis serves on Committee on Education and the Workforce and the House Democratic Steering and Policy Committee. He is also a co-chair on the LGBT Equality Caucus and the Equal Protection Task Force of the Congressional Progressive Caucus.
Polis was on the CSU Lory Student Center Plaza Wednesday to spread the word about the election and meet students.
"He is definitely for the people," said Ben Blea, a freshman business major. "He is for climate change and he definitely believes in it. So, I mean he just technically believes in stuff that I want to believe in, so I support him."
Education
Polis' main concern with the status of the country is to provide education to all Americans regardless of where they reside, according to his campaign website.
Polis aims to reduce the cost of higher education and to cap the student loan interest rates and create an income-based repayment system.
"Currently, the government makes a profit off of administrative student loans, so at the very least, we should decrease the interest rate so the government breaks even as opposed to having a profit," Polis said.
He is also working towards making tuition cost less through open-source textbooks and providing more transferable credits from high school to higher education.
Social Issues
Polis is the first openly gay Congressman and he wants to stop Americans from being discriminated against for their sexual orientation or gender identity.
Polis considers himself pro-choice and believes that a woman's personal health should remain private. Polis also supports the legalization of marijuana across the country.
Polis is also working towards improving immigration policies, with other Democrats and Republicans, in order to give civil rights and equality to all.
Tax code, election spending
Polis wants to reform the tax code to eliminate loopholes and create a better system to benefit the middle class and small businesses. His goal is also to raise the minimum wage and ensure equal pay for equal work. Polis believes that in order to strengthen the economy there must be a strong consumer base.
Polis is co-sponsoring a constitutional amendment in order to overturn Citizens United, a supreme court ruling that allows corporations to donate as individuals to election campaigns.
Sustainability
Polis' campaign also supports training for more green jobs in order to make America energy independent. He is also looking to close loopholes for the oil and gas industry in the Clean Air and Clean Water Acts. Polis also wants the tax on carbon emissions and pollution to be paid by the source rather than the taxpayers.
Jared Polis' campaign platform can be found on his website, polis.house.gov, or on his campaign website, polisforcongress.com.
Nicholas Morse, the Republican congressional candidate for Colorado District 2, is running against Jared Polis.
Morse earned his bachelors degree from Colorado State University and his Master's in Business Administration from Grand Canyon University.
Limited Government
Morse wants to keep government limited, and he supports the 2nd amendment.
He believes that cutting spending on defense will not have an impact on our debt issue. Instead, he wants to take care of veterans financially.
Morse wants to put American safety first. He says that there is not good enough screening to determine which refugees should be allowed in to the United States of America.
Morse feels that spending less in government will cause people to have to pay less taxes overall. He believes that this will also help lower the current debt.
Energy
Morse says that it is our duty to take care of the land and its resources.
"I support common sense policy that allows energy providers the ability to operate freely without fear of government oppression," Morse wrote on his website.
Morse believes that energy and energy companies are vital to our nation and especially Colorado. He says that thousands of people are hired every year at energy companies in Colorado alone. Morse states on his website that miners shouldn't have to fear about losing their jobs daily because of the government's actions.
Morse says that local governments should be allowed to restrict fracking.
Health Care
Morse is against Obamacare and Amendment 69. He feels that healthcare should be an individual's decision. By doing this, he says it will give people more flexibility in their healthcare decisions and gives people the chance to sign up for their choice in coverage.
Morse says that religion should be allowed to be expressed and practiced freely because of the First Amendment.
Education
Regarding student debt, Morse feels that students attending trade schools should be allowed to receive financial aid just like students attending four year colleges. Morse wants to give graduates the option to be pay their student loans from their gross income. He wants to provide employee match tax credits to those who match payments for recent college graduates if they stay at their same job for at least five years.
Morse feels that decisions regarding education and its policy should be determined by the state, locally and by parents. He believes in standards for educators that reward them based on success. He wants a policy that holds educators who disservice students accountable, according to his website.
Social Issues
He wants to improve the conditions that minorities are in. Morse, half Hispanic, wants to advance the minority community. He believes that improving the minority community, the relationships between communities and police will strengthen, according to 9news on their website.
Morse believes that minimum wage should be agreed upon between the boss and the worker before hiring the worker.
Jared Polis, Morse's opponent, is projected to keep his current position as the Congressman of CO CD-2, according to Election Projection's website.
Libertarian candidate Richard Longstreth is running for the House of Representatives in Colorado's Second Congressional District.
Longstreth said the Libertarian party is a different option, besides the Republican and Democratic parties. His website explains the party as "the only political party that respects your rights as a unique and competent individual."
"We just want the government out of lives; that way we can make our own choices," Longstreth said. "As long as you're not hurting anybody or taking their stuff, we believe you ought to be able to do what you want."
Longstreth was in ROTC as a cadet in college and joined the army. However, he was diagnosed with ADHD and decided to leave the military.
Longstreth said he is looking to cut government spending over-seas, allow people to live their lives how they choose and continue to expand the rights of the people.
Gun Control
Longstreth supports the right to bear arms and believes that guns and violence are not the same thing. Longstreth also believes that "gun-free zones" are more dangerous for citizens because it allows criminals to know that no one can defend themselves.
Free Market
Longstreth encourages the separation of the market and the government. He said the government has too much power over corporations, which manipulate the people.
Longstreth thinks the citizens have the right to choose which businesses will succeed or fail, rather than depending on where the government decides to invest tax money, according to his campaign website.
Taxation
Longstreth wants to cut taxes on all levels of government and also audit the government to determine where all the money is being spent. Longstreth wants to allow the people to keep what they own and what they make without government interference.
Foreign Policy
Longstreth wants to bring the troops back home and reduce the presence of military in other countries. He said he believes this will create a more peaceful environment and that the root of the problem is the government being too involved in other countries.
Social Issues
Longstreth supports the idea that people have the right to medical privacy, which includes abortion and other medical issues.
Longstreth also believes that the government should not have the power to control marriage and personal relationships.
Longstreth wants to prevent the government from determining whether certain substances should be illegal or legal. He believes that American adults should be educated and understand the consequences of drug use on their own.
He wants voters to go out and vote using their conscience and take into consideration that there are more options than the Republican party and the Democratic party.
Longstreth's campaign website can be found at www.electlongstreth.com.
Colorado Legislature – Senate, district 14
John Kefalas is the incumbent Democrat candidate for Colorado Senate District 14.
He was elected to the chamber in 2012. He served in in the Colorado House of Representatives, representing District 52 from 2007 to 2013. His experience includes working as a Public Policy Advocate with Catholic Charities Archdiocese of Denver from 1997-2004. In 2015 legislative session, he served local government and capital government committees. He is sponsoring a bill to help the employment of people with disabilities. The bill proposes to model called "Employment First", which is designed to target challenges people with disabilities face while finding employment.
Hans Hochheimer is the Republican candidate for Colorado Senate District 14. He is a professor and chair emeritus at Colorado State University, an adjunct physics at Arizona State University and a visiting professor at North University of China. According to his website, Hocheheimer's campaign focuses primarily on the issues of healthcare, veterans issues and education. He supports homeless veterans and those with PTSD.
"When I see that so many veterans are homeless, or hear how poorly the system is responding to their needs, my heart bleeds," Hochheimer wrote on his website.
Hochheimer said on his website that he is determined to create more support for veterans.
Colorado Legislature – House of Representatives, district 52
Joann Ginal is the incumbent Democrat candidate running for Colorado House of Representatives representing district 52.
Ginal has a Bachelor's in Biology from University of New Hampshire, a Master's in Zoology from Iowa State University and a Ph.D. in reproductive endocrinology from Colorado State University. In 2015, she served on the committees of agriculture, livestock and natural resources, health and public health care and human services. She was also the vice chair of the health, insurance and environment. According to her website, one of Ginal's top priorities is improving healthcare, and guarantees to improve the cost and availability.  
Donna Walter is a 2016 Republican candidate for District 52 of the Colorado House of Representatives. She ran unsuccessfully in 2014. According to her website, she worked as a board certified naturopathic doctor for 27 years.
"I feel our current state legislature is losing touch with Colorado values and becoming increasingly intrusive. This concern has moved me to run for public office," Walter wrote on her website.
Walter is against the Affordable Care Act, and wants to create a system where people can have options over healthcare. This system would include a free market purchase of insurance.
Colorado Amendments
Colorado constitutional amendment 69 is one of nine statewide ballot measures substantiated to appear on the Colorado ballot this November.
The amendment would create a new healthcare system for the state known as ColoradoCare, which would implement a new payment procedure to finance universal healthcare for residents of Colorado.
The goal of the initiative is to distribute healthcare to all Colorado residents, despite financial circumstances, by collecting a premium based on the resident's income.
If the amendment does not pass, Colorado's current healthcare system will not change.
If voters choose to support Amendment 69, the new system will aim to contract with medical providers in order to pay for specific healthcare benefits as well as regulate Medicaid, basic health programs for children, and remaining state and federal healthcare funds.
The amendment would designate ColoradoCare to pay for healthcare services despite the cause of a patient's illness or injury. A few of the benefits offered by ColoradoCare include hospitalization, rehabilitative services and devices, mental health services and chronic disease management.
Additionally, ColoradoCare would substitute the medical care piece of workers' compensation, remove deductibles and get rid of co-payments for preventive and primary care services.
If the amendment passes, the system will cost the state about $25 billion in tax dollars, according to ColoradoCareYes.
The tax revenue would be generated partly through an additional ten percent income tax collected by the state. Two-thirds of the tax would be paid by the employer while the remaining one-third would be paid by employees, according to BallotPedia.
Additionally, a 10 percent tax would be placed on non-payroll income, exempting revenue from the Colorado Taxpayer Bill of Rights. A premium tax would also be implemented to most income sources, from salaries, wages and tips, to any Social Security benefits, pension payments and annuities that are not authorized for the Colorado pension/annuity subtraction.
John Straayer, a professor in the CSU political science department, said the cost of ColoradoCare is an issue.
"The major problem is it's a hard sell because it's a terribly complicated measure," Straayer said. "First of all, the price tag… is $25-26 billion. That's a lot of money."
Although the cost of ColoradoCare appears high to some opponents of the amendment, proponents of the amendment say the tax would save the state money.
"It would actually save our state about $4.5 billion because the amount we would be paying in taxes would replace the amount we're currently spending," said Mahira Ganster, a member of Rams for ColoradoCare.
While Straayer disagrees with the cost of the system, he said the significance of the issue on the ballot is important.
"We've got winds in two different directions on healthcare," Straayer said. "One of them is … that our healthcare system is a mess, and getting more and more expensive. (The other is) there are people falling through the cracks."
Colorado voters now have the option to vote on Amendment 70, which seeks to raise Colorado's minimum wage from $8.31 to $12 an hour by 2020.
The minimum wage initiative would add $0.90 each January 1 until it reaches $12 in the year 2020. From 2020 onward the annual increase would be adjusted based on annual living expenses.
January 1, 2017: $9.30

January 1, 2018: $10.20

January 1, 2019: $11.10

January 1, 2020: $12.00
The idea of raising the minimum wage has been met with both praise and opposition.
The Denver Post reported that "a host of nonprofits and labor unions, as well as business owners" would argue higher wages are an issue of social fairness.
According to supporters, the thought behind the amendment is that low-income workers are more likely to spend extra income they earn, and could give the economy a boost as well as reduce reliance on public assistance for survival.
The amendment has also been met with criticism, with the worry that a raised minimum wage would only heighten inflation and harm small businesses that might not be able to keep up with higher wages.
Whether small business and restaurants will flourish or falter under a higher minimum wage is debated.
In a study by Eric Fruits, Ph.D. of Portland State University School of Business, the minimum wage raise in Colorado is expected to cause a loss of 90,000 jobs.
The CSU Democrats are not only in favor of the raised $12 minimum wage, but are in support of the $15 an hour national minimum wage that both presidential nominee Hillary Clinton and former candidate Bernie Sanders had agreed on in the past.
The impact on Colorado is not agreed upon by these two parties, though neither denies that it will cause some changes.
Amendment 71 could make changing the Colorado constitution more difficult to change by adding requirements to get amendments on the ballot.
If the legislation passes, there will be two requirements to get a state constitutional amendment on the ballot: Petition signatures will be required from all 35 senate districts in Colorado, and at least 2 percent of registered voters in each Senate district have to sign the petition.
Currently, 5 percent of the total number of votes cast for the office of the Colorado Secretary of State is required to get a state constitutional amendment on the ballot. All of the signatures could come from the same district. This year, the state required 98,492 signatures to get an amendment on the ballot.
Amendment 71 would require an amendment to have small support statewide to get on the ballot.
After an amendment reaches the ballot, Amendment 71 would require 55 percent of voters to approve it. Right now, an amendment needs a simple majority to pass.
The amendment only applies to state constitutional amendments and not statutory ones. This means it only applies to amendments that seek to change the state's constitution and not amendments that focus on Colorado laws.
Supporters of Amendment 71 claim that it is difficult for legislators to change amendments when there are problems, so increasing the requirements to get an amendment on the ballot would encourage more statuary amendments. Statuary amendments are easier to change, while constitutional amendments require an election to alter it.
Advocates for Amendment 71 also claim that requiring people from all across the state to back an amendment would make sure there is statewide support instead of support from one population center.
Those who oppose Amendment 71 claim it would make changing the constitution too difficult. The signature process can already be a challenge and the new requirement might demand more time and money, thus hindering democracy, according to an article in the Denver Post.
The opposition to the amendment also claim that statutory laws can be changed or repealed without voter approval, unlike constitutional amendments.
"I haven't completely made up my mind on this one," said Austin Good, a CSU alumni going into public policy. "Most voters don't consider the intricacies of an amendment… Baking them into the state constitution makes it difficult for the legislature to fix the broken parts later. However, I do think the ability for citizens to vote on amendments is powerful and a great part of our democracy. I'd hate for the bar to be too difficult to get over."
This November, Colorado citizens will vote on the Colorado Tobacco Tax Increase, also known as Amendment 72, which has been designed to triple taxes on cigarette packets.
The current tax rate on cigarettes is 84 cents per packet, but the amendment would increase the tax by $1.75 per pack of 20, making the total cost for a pack $2.59.
The amendment, one of nine for the state of Colorado, would more than triple the state's current tax on cigarettes and tobacco products.
Percentages of the tax revenue generated will be allocated to the funding of medical research and prevention programs, to help better inform youth about the health implications associated with smoking.
Tobacco consumption is responsible for one of every five deaths in the U.S. each year, according to the Centers for Disease Control and Prevention. This is more than 480,000 deaths annually, including deaths from secondhand smoke.
Amendment 72 proposes a significant increase in cigarette tax, which is expected to reduce tobacco usage.
Economics professor David Mushinski said cigarette taxes, however much they may increase, do not have much of an impact on consumption for long-term smokers.
Likewise, political science professor John Straayer, Ph.d, said the tax increase will have a marginal impact, however it will not have a "huge and immediate" effect on tobacco usage.
"(The tax increase) is a contributing factor to a reduction of tobacco usage … however, is that going to be huge or immediate? … I don't think so," said Straayer.
The tobacco tax increase is intended to target the younger population.
Mushinski said the amendment will have its greatest impact on the younger population, as they are typically the new, less-experienced smokers. He said students may be more responsive to the tax increase since they are typically less experienced smokers.
If smoking continues in the U.S. at its current rate, it is estimated about one in every 13 Americans aged 17 years and younger in the current population will die prematurely from a smoking-induced disease, according to the CDC.
"If the purpose of the amendment is to reduce smoking, then it will have its greatest impact on young people, and so its impact will be more likely to be seen here on campus than in the general population," Mushinski said.
Smoking on and around campus continues to be a long-standing issue of concern for CSU.
In January, the University expanded its smoke-free zones around campus in its push to promote CSU's "green campus" image.
Fort Collins has also implemented new smoking restriction laws.
The laws, which were passed January of 2015, lumped e-cigarette use with tobacco, and prohibited smoking in downtown Fort Collins.
The University has tried to deter students from tobacco consumption through the use of educational campaigns and support resources to help students quit smoking.
If passed, Amendment 72 will take effect on January 1, 2017.
Voters will have the option to vote for or against the proposed tax increase on cigarettes and tobacco products when they cast their ballot on Election Day.
For more information about Amendment 72, readers can refer to the 2016 Ballot Information Book (Blue Book) available online at: http://leg.colorado.gov/.
Although more than a hundred years have passed since the abolishment of slavery, the practice is still technically legal — according to Colorado's constitution.
"There shall never be in this state either slavery or involuntary servitude, except as a punishment for crime, whereof the party shall have been duly convicted," according to section 26 of article II in the Colorado state constitution.
Amendment T, introduced earlier this year, proposes a change in the wording of section 26. The change would eliminate the exceptions to slavery. Instead, the language of the law would read: "There shall never be in this state either slavery or involuntary servitude."
If the amendment is approved, higher fines may be issued to offenders in place of community service and work requirements — which could impact state revenue.
Currently, inmates perform reduced-cost labor for the state of Colorado. While extra work is not required, it may contribute to faster parole date. If inmates do not produce work, the state of Colorado may have to hire workers at minimum wage.
The utility of the current law lies in work requirements for prisoners of the state.
According to the Colorado Blue Book, those currently incarcerated or on probation are not required to work during their sentences, but they may be assigned to work duties or community service and "face a reduction in or loss of privileges or a delayed parole eligibility date," if they choose not fulfill work requirements.
Currently, the unique phrasing makes it easier for prisons to assign work to inmates — cost free. While those incarcerated may not be forced to undertake mandatory labor, the law makes it easier for prisons to enforce penalties for those who choose not to work.
The proposed amendment has received little opposition on its path to the ballot in November. Both the Colorado Senate and House unanimously approved Amendment T for voter decision.
The argument against the amendment comes from the bill itself.
"Amendment T may result in legal uncertainty around current offender work practices in the state. Prison work requirements provide structure and purpose for offenders, while enabling skill building and helping to reduce recidivism," the amendment states.
"Community service programs allow offenders to engage with the community and make amends for their crimes. Such practices have a place in the correctional system, and legal challenges resulting from the passage of Amendment T could put the application of these practices in jeopardy."
Colorado's Amendment U aims to lessen the government's administrative burdens, save taxpayers money and cause some taxes to go up.
Currently, individuals and businesses using government-owned property for their own financial benefit, known as a possessory interest, pay a property tax, according to the 2016 State Ballot Information Booklet. Amendment U, which was referred to voters by the state legislature, would eliminate that tax for those who use government land with a market value of $6,000 or less.
There are about 7,000 possessory interests statewide. These include ranchers who lease land from the government for cattle grazing and businesses who use government land for skiing or rafting. Amendment U would exempt about 5,100 of possessory interests from taxation, which pay about $125,000 in property taxes every year, or about $24 each.
The argument for Amendment U in the State Ballot Information Booklet, commonly known as the Blue Book, states that since the payments are so low, often less than $10 for agricultural leases, it often costs more to collect and enforce the tax than it brings in. This results in local governments receiving little or no revenue from the tax.
According to the argument in the Blue Book, mailing notices, maintaining tax rolls and collecting the tax contribute to the cost.
"In the interest of more efficient government and reducing bureaucratic processes, I support Amendment U," wrote Chris Stein, a Colorado State University finance and real estate professor in an email to the Collegian.
The argument against Amendment U in the Blue Book states that it would provide an unfair tax break to some and put a greater tax burden on others to pay for local government.
"There's an element of unfairness to (Amendment U)," said Colorado Sen. John Kefalas, D-Fort Collins. "But, I think the dollar amounts are small and I think ultimately we're saving the taxpayers money."
Amendment U would result in taxpayers no longer having to pay for the government to administer and collect the tax on possessory interests worth less than $6,000, possibly saving them money. In addition, minor cost savings would occur in some counties, according to a fiscal impact statement by the Colorado Legislative Council staff.
However, in other counties some of the money that currently comes from those possessory interests would instead come from higher property taxes of other types, according to the fiscal impact statement.
Amendment U, which had significant bipartisan support, is one of only two items on the ballot to be referred to voters by the state legislature, passing by at least two-thirds majority vote in the Senate and House of Representatives. The other is Amendment T.
If passed, Amendment U would go into effect in 2018. Beginning in 2019, the $6,000 threshold would be adjusted for inflation every two years.
Kefalas said that it is important for voters to do research on Amendment U and on the other ballot measures.
"I'm concerned that when people look at (Amendment U) they're going to be like, 'What's this all about?''' Kefalas said. "If people don't do their homework they're going to either just check a box or leave it blank."
Colorado state-wide propositions
Proposition 106 would legalize medical aid in dying in the state of Colorado if voters approve it this November.
The proposition, also known as Colorado End of Life Options Act, would ultimately allow a terminally ill patient the ability to end their life through lethal medication.
The bill states that in order for a patient to request the aid, the individual must be diagnosed with a terminal illness, given less than six months left to live, be mentally able to make the decision and voluntarily ask for the lethal medication. The patient is also required to give two oral requests separated by fifteen days and a provide a written request.
This is the third time in two years that Colorado legislators attempted to pass the issue. It failed previously due to concerns that there were not enough requirements for witnesses, and insurance companies could see the option as easier and cheaper than caring for the patient throughout the remainder of their treatments.
If supporters of the bill are successful this time around, Colorado will be the sixth state behind Oregon, Washington, Vermont, California, and Montana to legalize it.
The argument against Proposition 106
For Jeffrey Hunt, leader of conservative think tank Centennial Institute, Proposition 106 is following in the footsteps of HB-1054.
"The government is saying, 'It's cheaper to kill you and we're willing to pay for that,'" Hunt said.
He said that insurance companies are already quick to jump on opportunities to pay the least they can. He argued this pressure would turn aid-in-dying from a personal choice to a duty to die. Hunt also said the requirements for the proposition are weak and allow for corruption.
Hunt is concerned that because the proposition only requires doctors to be present at the time of administering the medication, but not during the time that the patient takes them, that the lethal drugs could be circulating throughout the state with little regulation.
But, for the Centennial Institute, the idea that aid-in-dying creates a society where the elderly are ushered off is unsettling.
"I would love to see an investment in hospice care, in palliative medicine that really improves that suffering," Hunt said. "But, I think that the idea that doctor-assisted suicide is the answer opens up so many more problems to our society."
The argument for Proposition 106
Those on the other side argue that passing the legislation is ethically just.
Julie Selsberg, First Attorney General for Colorado Attorney General's Office, became a leading proponent of the bill after her father passed away from Lou Gehrig's disease.
"We are one step closer to ensuring that Coloradans have control over all of their health care decisions when facing terminal illness," Selsberg said in an article for the Denver Post.
Charles Selsberg wrote a letter to legislature urging them to reconsider aid-in-dying to those suffering as he was.
He titled his letter, "Please, I want to die." It was published in the Denver Post on Feb. 26, 2014.
"I chose to live when I should have chosen to die, at my own hands, many months ago. Because now I can't swallow the foods that made my mouth water or the sweets that added a few pounds to my middle," Selsberg wrote. "It is time for Colorado to show its compassion. Legislators, you have shown mercy on patients in pain before. Take the next step: Show mercy on the terminally ill. Please."
Colorado's participation in future presidential elections is up for vote on this year's ballot.
Proposition 107 is a measure supporting the restoration of presidential primary elections in Colorado.
Currently, Colorado runs on a caucus system which allows only registered affiliates of parties to vote. The caucus system differs from the primary system in a big way; voters must attend meetings in their precinct and congregate in groups sorted by candidate.
During this process, delegates can attempt to sway voters to join their group before an official tally is counted. The candidate with the majority of voters wins.
The primary system, which Proposition 107 is would restore, is a simpler system, similar to the ballot system used in general elections. Voters choose a candidate on a secret ballot, and the candidate with the most votes wins.
A key difference between the two systems is the involvement of independent or unaffiliated voters.
In the caucus system, independent voters who are unaffiliated with either the Democratic or Republican parties have up to two months prior to the caucus to change their status, or risk being unable to vote for the party of their choice.
The change to a primary system would not have those same restrictions, allowing undecided voters to cast a ballot in the primaries for whomever they choose.
According to the argument for Proposition 107 in Colorado's guide for this year's election, voters would be better served using a primary system.
A "yes" vote would restore the presidential primary elections, while a "no" would keep the current system in place.
Proposition 107 is on the ballot Nov. 8.
Mail in ballots were sent to voters beginning Oct. 17. Voter registration for mail in ballots has ended, but those who are unregistered can register and vote in person. Ballots are due by 7 p.m. Nov. 8.
Larimer County Polling Centers in Fort Collins:
  

Christ Center Community Church: 2700 S Lemay Ave.

  

Colorado State University: Lory Student Center, North Ballroom

  

Council Tree Covenant Church: 4825 S Lemay Ave.

  

Courthouse-Carter Boyd: 200 W Oak Street, 1st Floor

  

Drake Centre: 802 W Drake Ave.

Elks Lodge: 1424 E Mulberry Ave.
Proposition 108 is an initiated state statute that will appear on the 2016 Colorado election ballot.
Proposition 108 will open non-presidential primaries to unaffiliated voters for down-ballot candidates at the state, county and federal level.
It would allow independent Colorado voters to vote in a major political party's non-presidential primary election without requiring voters to proclaim an affiliation with a political party.
Proposition 108 also allows political parties to choose not to hold a primary election open to unaffiliated voters. Political parties instead could choose to nominate a candidate by assembly or convention that is limited to voters affiliated with that party.
Support for Proposition 108 states that the statute will provide an opportunity for unaffiliated voters to vote publicly by selecting candidates for the general election. It will also make primary elections easier and more accessible for unaffiliated voters.
Additional support for the proposition states that, since one-third of all registered voters in the state are unaffiliated, they result in candidates that better represent Coloradans.
Selena Aguiniga, a freshman biology major, said Proposition 108 would allow independent voters the opportunity to exercise their right to voice their opinions in the primaries.
"It's the (independent) voters that actually get a chance to have their voices heard instead of being hidden behind the Democrats and Republicans," Aguiniga said.
Arguments against the proposition state that allowing unaffiliated voters to participate will result in about 7 percent of the ballots not being counted. This would affect election winners and increase the cost for taxpayers since counties have to must produce separate combined ballots for unaffiliated voters.
Unaffiliated voters can also participate in a political party's primary election by changing their political affiliation at any time before and on election day, arguments against the proposition state.
Colorado currently has a closed primary system, so only registered party voters can participate in a specific party's primary. Primaries in Colorado convened to elect party nominees for state, county and federal offices other than the presidency also currently do not allow unaffiliated voters to participate.
If Proposition 108 is passed, unaffiliated voters who wish to participate in the primaries will receive a combined ballot with all candidates for each political party clearly separated on the ballot. Unaffiliated voters may only select one candidate from a single political party.
Political parties that are not classified as major parties will also be included on the combined ballot. A minor party, however, may choose to exclude unaffiliated voters from voting in the primary election and only allow voters affiliated with that party will receive the ballot. The exclusion of unaffiliated voters only applies to primary elections of minor parties.
If a county decides a combined ballot is unpractical, independent voters will acquire a separate ballot for all major political parties engaging in the primary election.