Staging Youth Showcase: Music mentorship
Dominic Fante
April 2, 2016
The 2nd Annual Staging Youth Showcase will be held Sunday, April 3rd at the Aggie Theatre from 4 p.m. to 9 p.m. Doors open at 3 p.m. Local comedians Jacob Erdman and Kyle Pogue are emceeing, as well as Durnil's son Jason, a senior at Fossil Ridge High School. Ticket prices below.
Attendees can look forward to performances from Choice City 7, The Longest Day of the Year, Maxwell Mud, Blue Grama, Elise Wunder, The Fort Collins Chamber Music Society and The Lineage Music Project, and more. Each artist/band is mentoring one high school student from various schools around the city.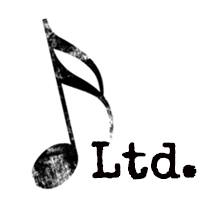 Sara Durnil, Owner of Sixteenth Note Ltd., a local consulting and marketing firm for bands, seeks to lessen the burden of the business side of being an active artist/band so the musicians can focus on their craft. The Staging Youth Showcase, hosting over 40 participants, is an event designed to center around mentorship of young Fort Collins musicians by artists that perform in the scene regularly.
"I decided to produce a show that will bring a realistic view to high school students on what it would be like to be in the music scene," Durnil said.
"That's how this all started, having kids, myself, who were musicians who were sort of disenchanted with the whole programming they were getting in school. It was very classical; it didn't necessarily show them the perspective of other options that were out there."
The Aggie Theatre was actively involved in hosting and promoting last year's showcase and are continuing that support for round two. In addition to the Aggie's support, sponsors for the event include Music Go Round, who is subsidizing the artists' performance stipends, Mainline Ale House, who are providing lunch to the participants, and The Downtown Artery, who are providing practice/meeting space for the showcase.
The owner of Music Go Round Fort Collins, Brandon Barrios, is thrilled to be helping with the show. He knows firsthand what it's like to be a young musician, having played in a band for over a decade since he was 15. That experience, he says, helped him realize the importance of helping younger musicians become dedicated performers early on in life.
"It really gives these kids a kickstart because they're playing with bands that have years of experience doing what they do," Barrios said.
This year, students are involved with all aspects of the showcase from graphic design to promotions to several students working with non-music professionals, such as audiologists from University of Northern Colorado, to present on the importance of hearing protection.
Cormac Rankin, 13 years old, is the youngest student musician involved with the showcase. Rankin is an eighth grader at Weber Middle School and will be playing AC/DC's "Back in Black" with Maxwell Mud whose guitarist also teaches him privately.
"It's really fun to actually play with a real band and be part of a real concert," Rankin said. "I think I might be [learning their music] in the future."
 For more information, click here.