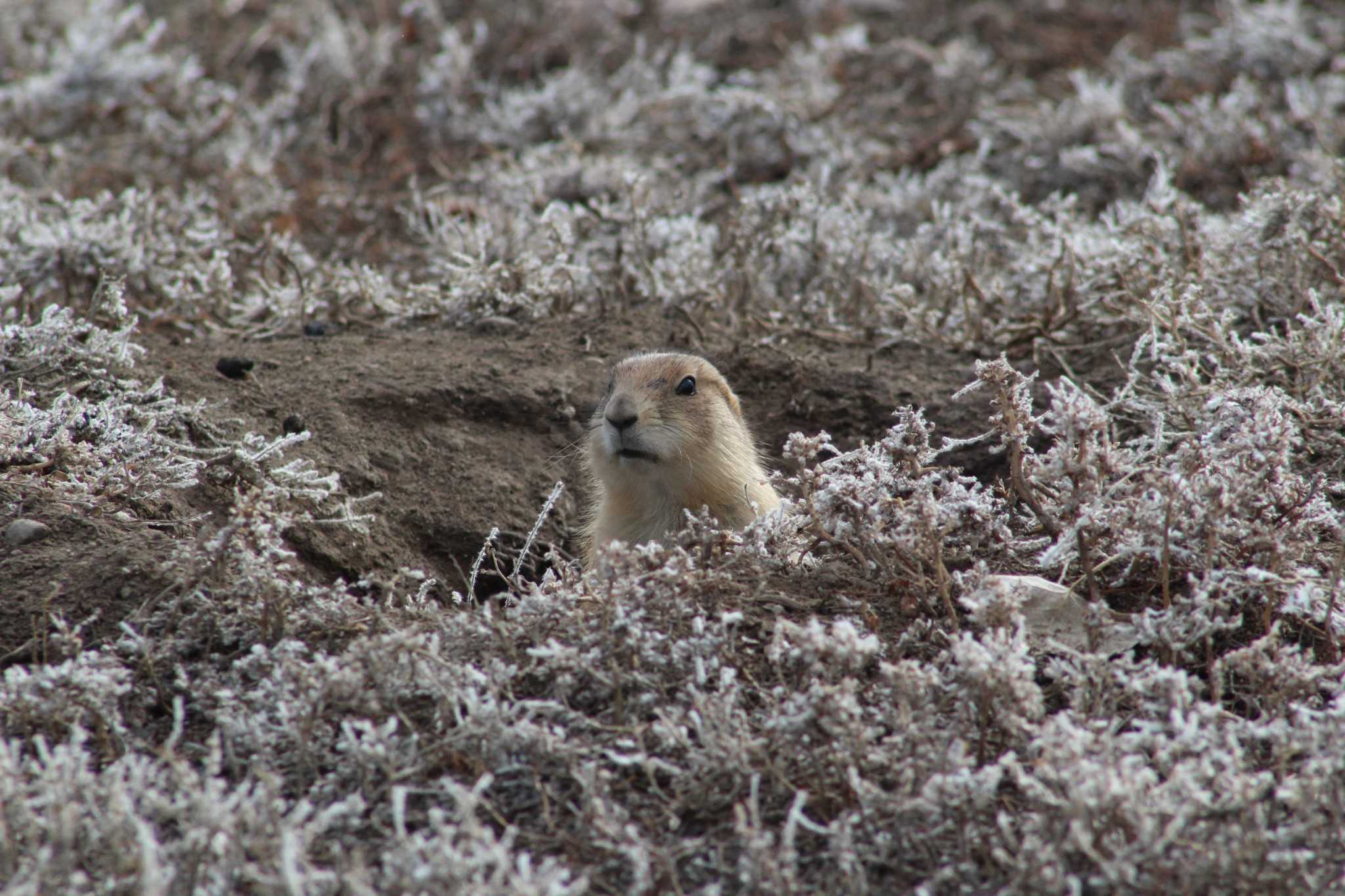 To exterminate, or not to exterminate — that is the question. City officials and activist groups have been trying to answer this question since earlier this year when a local business owner bought land at the intersection of Lemay Avenue and Buckingham Street that is home to more than seven acres of prairie dog colonies. According to a fact sheet provided by CSU, there can be anywhere from 5 prairie dogs occupying an acre of land in the winter and up to 20 in the spring after pups have been born.
Stan Scott, owner of Fort Collins Self Storage LLC, decided to schedule development of a craft brewery and self-storage unit on the land in question March 2016. If the prairie dogs are not moved off the land, they will likely be euthanized so development can begin, according to Jon Stokes, director of the Natural Areas Department.
The only thing standing in the way of relocation, according founder of the Prairie Dog Relocation Group Helen Taylor, is finding a private landowner willing to take them in. That, and getting the city on board with the transfer of hundreds of prairie dogs to new land, shows that saving the prairie dogs at the seven acres at Lemay Ave. and Buckingham St. is a much more complex task than simply gathering them up and taking them somewhere else.
Options, Methods and Attempts
There are a few areas available to the city for relocating the prairie dogs, according to Taylor. Rawhide Power Station, located a few miles north of Wellington, was an option for some time, as there are already prairie dog colonies on the more than 4,500 acres of land it sits on that are owned by the Platte River Power Authority. In the end, the power plant turned down the proposal to move prairie dogs close to the power plant for undisclosed reasons.
Currently, the location the relocation group is scouting is at Meadow Springs Ranch near Soapstone Natural Area, managed by the Department of Natural Areas. The Prairie Dog Relocation Group went to Fort Collins City Council to request 40 acres of land for the prairie dogs on the ranch, which is already home to black-footed ferrets, yellowstone-descended bison, cattle and many native prairie dog colonies. 
Taylor said if City Council turns down that proposal, the group will have to seek out a private landowner who is willing to take the seven-acre colony onto their land.
Aran Meyer, a wildlife biologist with the Department of Natural Areas, said the most up-to-date and successful relocation method is to set a live trap to capture the prairie dog and simply take them to the new location. Meyer said mortality rates while moving prairie dogs from one area to another can be extremely high, caused mainly by confusion, displacement and a destruction of family bonds.
A relocation effort in 2014 of a colony of 700 prairie dogs in Boulder County led to the trapping of 647 prairie dogs. According to the Prairie Dog Coalition, during the 28-week process of moving the animals from Foothills Community Park to the Open Space Southern Grasslands Preserve, only three died as a result of the relocation, which is a success rate of more than 99 percent.
Taylor predicts that a similar effort in Fort Collins, once an appropriate area is found for the animals to be moved to, could take less than a month.
"Relocation methods have changed dramatically in recent years," Taylor said. "It's a matter of mapping family units, acclimating the prairie dogs to the live traps, trapping them, the moving them to a prepared site, whether that means having vacant burrows or establishing new nests." 
Meyer said his department strives to use the most humane euthanization methods available. Currently, that method is carbon monoxide.
The procedure for euthanizing prairie dogs is to gather all the prairie dogs into their burrows and slowly pump carbon monoxide underground, Meyer said. The carbon monoxide stops the animal from breathing, and then they fall asleep and die of oxygen deprivation.
Scott could not be reached for comment on how he thought his development would affect the prairie dog colonies on his land.
Importance of Prairie Dogs
According to the Prairie Dog Coalition, part of the Humane Society of the United States, the number of prairie dogs has declined by 95 percent in the last 150 years. Since 2000, the population has declined by 60 percent. 
The current estimated population of prairie dogs in the U.S. is 24 million, putting them well out of range of the endangered species list, according to statistics released by the U.S. Fish and Wildlife Service. They are also an integral part of the prairie ecosystem.
According to the Prairie Dog Coalition, prairie dogs are a keystone species in prairie environments, providing food for predators like the endangered black-footed ferret, hawks and foxes, and shelter for smaller creatures who live alongside them in their underground burrows. 
"If their population declines and dies, other species will soon follow," according to a document provided by the Prairie Dog Coalition. "The loss of prairie dogs has implications that go beyond just having a thriving prairie dog population."
Prairie dogs also have an emotional importance and are an iconic animal of the foothills landscape, Taylor said. She said that the hatred shown towards prairie dogs comes from long-standing attitudes that she said she believes are misinformed.
"There's a lot of negative attitudes about prairie dogs — they're rodents, they're rats, they carry disease, we don't need them — those are ignorant, misinformed attitudes, and they've been longstanding," Taylor said. "There's an education process that needs to happen. We are doing nothing to counter that ignorance."
While Meyer agreed that prairie dogs, in general, are vital to the prairie ecosystem, he said the colonies living within city limits do not live within a contiguous prairie landscape, and do not play the same role.
"There's a big public perception issue with prairie dogs," Meyer said. "They're considered a keystone species, but it does not appear that they are fulfilling that keystone role."
Urban Environments and New Belgium
The Fort Collins Department of Natural Areas has met with the Prairie Dog Protection Group several times to discuss alternative options to extermination and try to come to a solution to save the animals on Scott's land. One problem with managing prairie dog populations in a large city like Fort Collins comes from the fragmented nature of urban colonies.
Prairie dogs are constantly under threat within an urban area. Factors like traffic, pollution, disease and human development all contribute to declining numbers of prairie dogs within large cities.
There are over 500 acres of prairie dog colonies on natural areas within city limits, according to Director of the Natural Areas Department Jon Stokes, and there are more than 1400 acres of city-owned land in Soapstone Natural Area and Meadow Springs Ranch, but hardly any of the urban colonies are contiguous. Because of streets and human development, colonies are growing more and more fragmented.
The New Belgium Brewing Company has had problems with prairie dogs on their property, according to Media Relations Director Bryan Simpson. On the 50-acre New Belgium site, 17 acres are undeveloped but are scheduled for development in the future. The problem is that prairie dogs occupy a lot of that undeveloped land.
Once a colony has been established, prairie dogs will eat all the grass and plants in the area, creating a "barren, lunar landscape," Simpson said. This landscape becomes very susceptible to wind erosion, blowing dust into nearby areas and affecting local vegetation and farmland. The company spent 10 years trying to relocate the colonies by looking at more than 29 possible sites and spent $15,000 on a fence to keep them from spreading outside their land. So far, though, the prairie dogs remain.
"In a healthy and balanced ecosystem, prairie dogs do play a role," Simpson said. "When you get into a more urban setting, when you don't have predators to keep control of the population, you don't have a naturally balanced ecosystem. They are out of their natural state, and it's being propped up by artificial conditions."
Stokes said that when it comes to managing prairie dog populations within the city, the goal is to maintain a balance between native life and the city's needs. He said that the colony on Lemay Avenue and Buckingham Street is too confined by human activity, too small for the colony to thrive and too fragmented by current development in the area.
"It's not unlikely that they would, at some point, get plague and die unless we constantly treat them with insecticide," Stokes said. "I don't view it as a sustainable site."
Aside from fragmentation and disease, Taylor argued that the prairie dogs do not suffer from starvation or many other negative effects within city limits when compared to populations outside of urban areas. Taylor said that does not mean they should be living within Fort Collins limits, however.
"Prairie dogs don't belong in the city," Taylor said. "The fact of the matter is they are exactly where they are supposed to be, and we've taken their space from them. It is important for us, as their numbers dwindle, to move them outside the city."
Relocation, or Extermination?
If development on the new craft brewery and self-storage complex begins in March according to plan, the prairie dog colony on Lemay Avenue and Buckingham Street has less than three months to find a new home or be exterminated if they remain on the land. 
Kayla Cormack, a member of the Prairie Dog Relocation Group, said public perception of prairie dogs needs to change — the public needs to realize that the animals do deserve to live and needs to learn how to coexist. She said if someone would just give the prairie dogs a chance, they might find that they aren't such a pest as most have been led to believe.
"What would  be awesome would be if we could get a rancher to say, 'OK, let's test it out on my land,'" Cormack said. "Then we'll see that the cows are not falling down left and right with broken legs, we'll see that they still have food. There is a culture of hatred that is just unfounded — I honestly think it's a way to not feel bad about killing them."
Because of the high mortality rate of prairie dogs due to plague, development and human activity, Meyer said it was not a good use of effort to try to save the colonies on the seven-acre plot due to the unforgiving circumstances of an urban environment.
"The focus for prairie dog conservation needs to go to unfragmented, contiguous landscapes," Meyer said. "They're becoming entrapped in smaller parcels of land because they exhaust their resources and are surrounded by development. What I encourage people to do is focus their efforts outside of human-populated areas."
Collegian City Beat Reporter Erik Petrovich can be reached at news@collegian.com or on Twitter @EAPetrovich.