Colorado State community on alert after recent assaults
Sady Swanson
October 16, 2014
The Collegian would like to inform its readers that the content in this article may trigger those affected by sexual assault.
Fort Collins has been plagued by assaults this fall, with seven reported attacks occurring since late August, putting the Colorado State University community on high alert.
A man fitting the description of the suspect in the previous assaults was seen near the District apartments and the Zeta Tau Alpha sorority house Friday evening, and the CSU Public Safety Team sent an email to the campus community Saturday, reminding everyone to remain aware.
"We're worried like everybody else is worried," said Kathy Sisneros, director of the Women and Gender Advocacy Center.
According to Sisneros, these attacks are less common because most survivors are assaulted by someone they know, while the seven women in this series of incidents were attacked by a stranger.
"This is an anomaly," Sisneros said. "In the grand scheme, especially for the work we do in the college campus, we know that the highest percentage of sexual assaults occur from someone you know."
The WGAC offers confidential resources to students who have experienced sexual or gender violence, such as helping with reporting the incident to police, helping the victim find counseling or providing academic support, according to Sisneros.
Men in the Movement, a CSU organization that engages men in solving the issue of sexual assault and gender violence, has discussed the recent assaults in meetings, according to member and third year landscape architecture major Cole Dawley.
"People hear about this kind of assault, and then you hear a lot of messages telling women that they need to be safer," Dawley said. "It gives us a really great opportunity to challenge that notion and say that it's not, that it shouldn't be, the responsibility of the women."
Men in the Movement has three more open events this semester, all focusing on men in the media.
The Larimer County Sheriff's Office released a sketch of the suspect in a press release, as well as a description of the vehicle he was driving.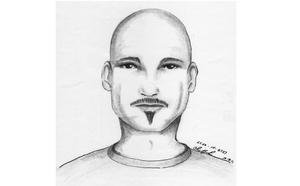 According to Officer Matthew Johnson, the Fort Collins Police Department is working closely with the Larimer County Sheriff's Office following up on leads and actively collecting information.
At this point, the police are searching for one suspect but are open to the possibilities of multiple suspects, Johnson said.
In each attack, a single man made surprise contact with a single female victim after dark. Some of the victims were physically assaulted, but none of the attacks were reported as sexual assaults, according to Johnson.
Johnson said that residents need to maintain a heightened sense of awareness. He suggested that when going out after dark, residents should go out in groups, bring a flashlight and a cellphone and know their location in case they need to call for help.
"We want a safe community," Johnson said.
Collegian Reporter Sady Swanson can be reached at news@collegian.com or on Twitter at @sadyswan. 
Related articles