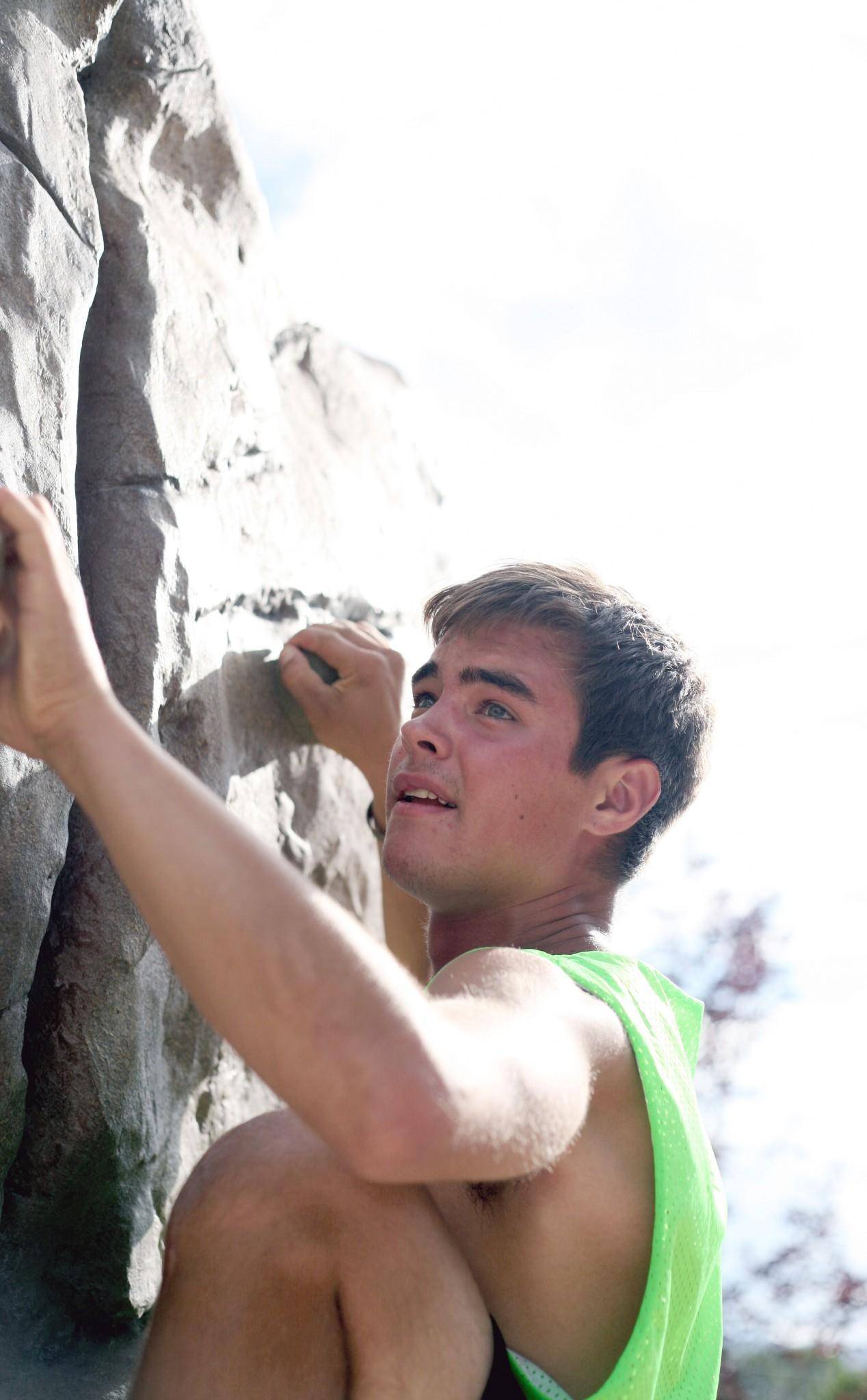 In an effort to receive club sport status, CSU's climbing team heads Owen Graham and Andrew Lee presented to Campus Recreation on Monday. The climbing team is currently considered a student organization under SLiCE.
The climbing team has about 50 members and practices three times weekly year-round at Miramont Lifestyle Fitness in Fort Collins.
On April 19th, the team participated in the USA Climbing Collegiate Series competitions and was awarded third place in the national competition in Florida. The event was the first national competition the team attended.
Graham, climbing team president and senior finance major, and Lee, a head coach and sophomore business and finance major, presented to Campus Recreation Assistant Director Aaron Harris and several other CSU campus recreation representatives.
"This group will discuss and make a recommendation to me tonight, at that point I have to take it to our risk management committee meeting, which is tomorrow," Harris said to Graham and Lee following their presentation. "I haven't been guaranteed that we have enough time on the (risk management committee) agenda to cover it, so it may be about a week before we get back to you guys with a formal answer about whether or not you were accepted as a sport club."
Benefits of becoming a club sport would include increased recognition and funding as well as being housed in the University, which would better suit the team's needs and goals.
Graham and Lee cited several reasons their team deserves and would function better with club sport status, but they expressed interest in ensuring the team's sustainability.
"We definitely want to create an environment where after I leave, and after the next round of climbers leaves, that this climbing team is still around, still thriving and growing," Lee said. "Really, what that comes down to is making sure that we're focusing on the community and really building that welcoming environment."
The climbing team members participate in several types of climbing, including indoor climbing, outdoor climbing and bouldering, so the team heads attempt to accommodate all interests and levels of commitment to climbing and competing.
"The purpose of the climbing club is pretty much to bring together a big community of climbers," Graham said. "(We want) to help them advance their technical needs and then also build this community where people can go outdoor climbing, they can go to competitions together and we're all in one place, working together."
Collegian Reporter Ellie Mulder can be reached at news@collegian.com.