The Warner College of Natural Resources (CNR) is getting a new dean and a new building.
Joyce Berry, who has served as the dean on and off since 2004, is stepping down from her position as of May 31.
"We've been a part of the college for over 40 years. It's really been a part of our family, even when we were away, we were so committed to CNR and CSU," Berry said.
Warner College, like other natural resource colleges, is not ranked, but is among the top in the nation.
"We are the largest and most comprehensive in the country," Berry said.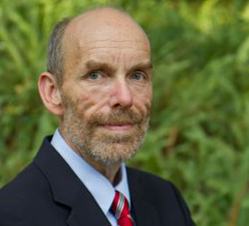 John Hayes, dean for research of the highly recognized institute of food and agricultural sciences at the University of Florida for the past eight years, will be named the new dean of CNR on June 1.
"Warner College is widely recognized as one of the premier colleges in natural resources in the world," Hayes said. "It is a really exciting opportunity for me to get the chance to come there."
At his current position in Florida, Hayes is focused on research, and said he is excited to engage more directly with students at CSU.
He said he hopes to increase diversity of students in natural resources and conservation science, something he worked on in Florida.
"He's a visionary leader and experienced and respected across the country. I know that he's going to continue to keep a great focus on student success because that's what we're all about," Berry said.
Other than an increase of student engagement, Hayes does not expect to make many changes at Warner College.
"Dean Berry has done a phenomenal job and left the college in excellent condition," he said.
Through the budget cuts during the recession, Berry's main focus was to keep the college healthy financially and reclaim faculty to the classroom and the labs.
"In spite of the hard times financially, we are at a really good place right now. We didn't have to do what I was worried about which was either decrease our resources to students or research programs," Berry said.
The Warner College is currently fundraising for a new building to be called the 'natural resources commons' to focus on students' ability to learn with the most advanced technology.
"For me, it's always been a focus on students," Berry said.
The prospective building is intended to have a media digital center, co-teaching labs, and an entire floor for career advising. Berry hopes to have the funding raised before she steps down.
Although Hayes will not be involved in much of the planning, he is excited about the new addition.
"The new building is a really exciting thing moving forward," Hayes said. "Across the country, natural resources infrastructure and facilities are aging. One of the things I really hope to do is to work hard to help improve those facilities."
Kim White, director of the school of forest resources and conservation at the University of Florida spoke highly of Hayes.
"I am certain that John Hayes will make a wonderful dean at the college. I've known him for ten years. He is a super leader, an excellent manager and a fine person," White said.
According to Berry, enrollment in the college has gone up almost 50 percent in the last two years. With the new building, this is only expected to improve student experiences.
"We've got such a great reputation that when students come to this college, they will learn from faculty, and they will also create lifelong relationships, too," Berry said.
Collegian Features Reporter Hannah Hemperly can be reached at news@collegian.com