Starbucks executive headlines CSU lecture series
Today, coffee orders are largely specialized. People want a dash of soy milk, two shots espresso, lots of foam or no foam and maybe a muffin to go.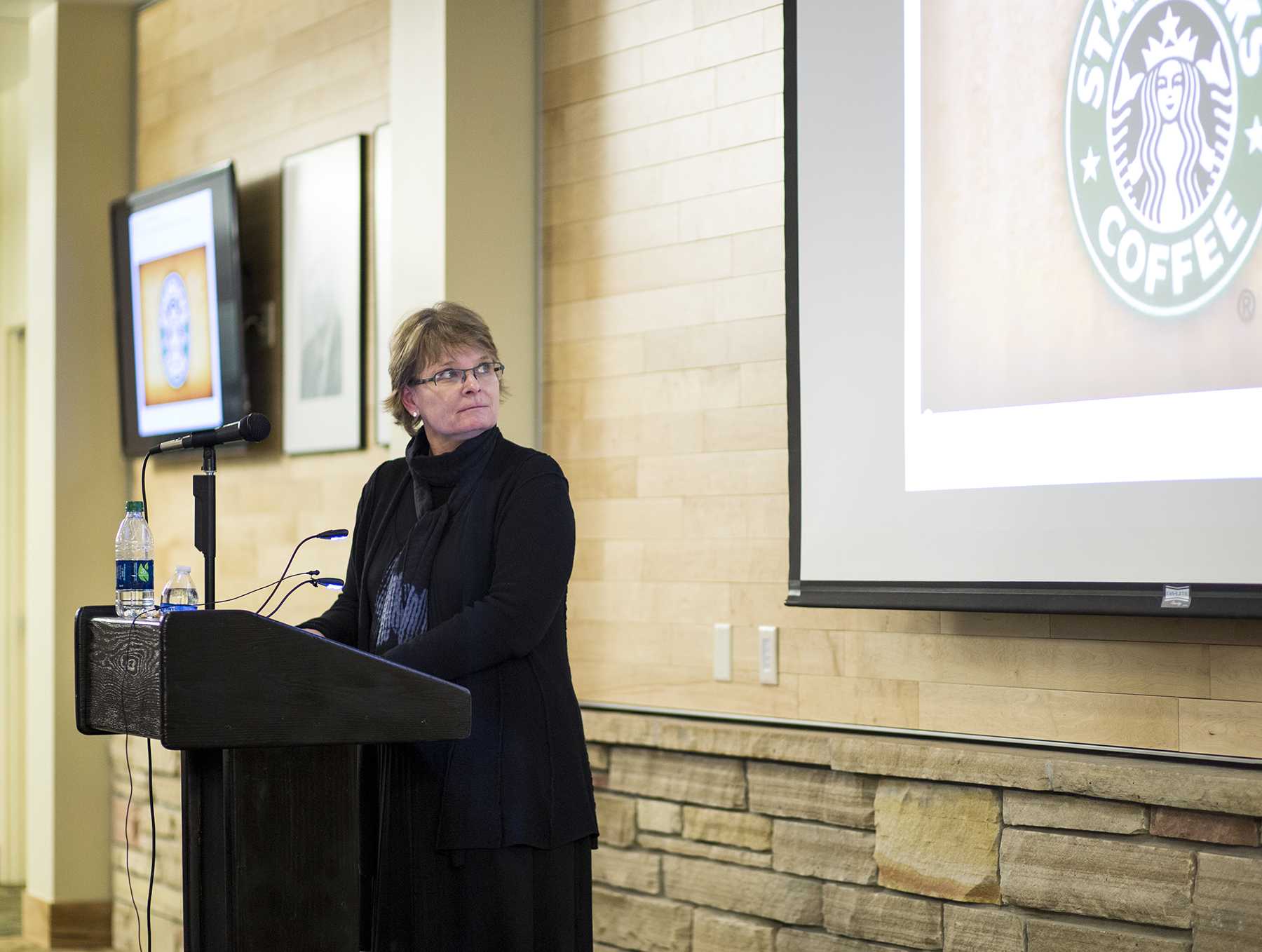 At CSU's first annual Leadership Innovative Series, Starbucks Coffee Company executive Mary Wagner said the consumer is at the center of everything Starbucks does.
CSU's new Vice President of Research Alan Rudolph launched the Innovation Series in order to introduce global innovations to the northern Colorado area as well as CSU.
"This series is intended to bring opportunities to our community and to cross fertilize with people outside of our community for academia for the possibility of new discoveries," Rudolph said.
Wagner, who has a master's degree in Food Technology from Iowa State University and her doctorates in Food Science and Nutrition from the University of Minnesota, focuses largely on the quality of the food and beverages Starbucks serves.
"Almond milk is on fire, people want it," Wagner said.
Therefore, Starbucks is trying to implement it into their choices for add-ins. However, when Wagner gave her own light-hearted touch to Colorado locals she told attendees hemp milk could be in our future.
"Some state has the opportunity to go out and make hemp milk … without the kick," Wagner said.
Starbucks, located in 65 different countries, with 20,000 stores, is always innovating. Recently they introduced kale salads and in some locations are offering alcoholic beverages after 4:00 p.m., along with small bites or flat bread pizzas.
"This is targeted at women age 35 or older who need to relax and have a glass of wine while a friend wants to get a coffee," Wagner said. "It brings in women to chat in a relaxing place they already feel comfortable in."
Howard Schultz, who was the director of marketing in the early eighties and later bought the company, wanted to copy the experience he found overseas in Europe where people lingered over their coffee having conversations.
"Howard wanted to build a culture around emotion, around the romance of the coffee and today we're still looking for ways to enhance the culture in each coffee shop," Wagner said.
New products are created from consumer insight, market trends, innovation differences and technology, Wagner said.
Starbucks goes beyond serving coffee and food by providing a comfortable environment. This is conveyed in data alone. According to Wagner, the average Starbucks consumer comes in 19 times a month.
"We do lots of things for customers," said Katie Green, CSU masters student and Starbucks employee. "Tonight we're giving away pastries just because we have left over ones."
However, Wagner said they are constantly looking for better more sustainable ways to package food, improve water quality and cut back on their resources as a store.
Water quality is essential for brewing coffee, so Starbucks is not only looking for better ways to filter water more efficiently but also ways to be more sustainable according to Wagner.
"Our coffee relies on good water, as we buy the best arabica beans in the world. We use reverse osmosis, UV light radiation to make the water anti-microbacterial and also filtration, but this is an opportunity for someone to think of better, smarter ways we could do this differently and be more environmental while still pleasing customers," Wagner said.
Starbucks needs engineers, innovators and creative minds to come up with better ways to help them reach their sustainability goals. Wagner said this means coming up with fridges that don't lose efficiency every time the door opens, or ovens that can heat multiple products quickly while still making them crispy on the outside and warmed all the way through.
"We come to academia for solutions. There are opportunities for people to come up with ways to better please our customers and be environmentally friendly," Wagner said.
Collegian Reporter Josephine Bush can be reached at news@collegian.com.