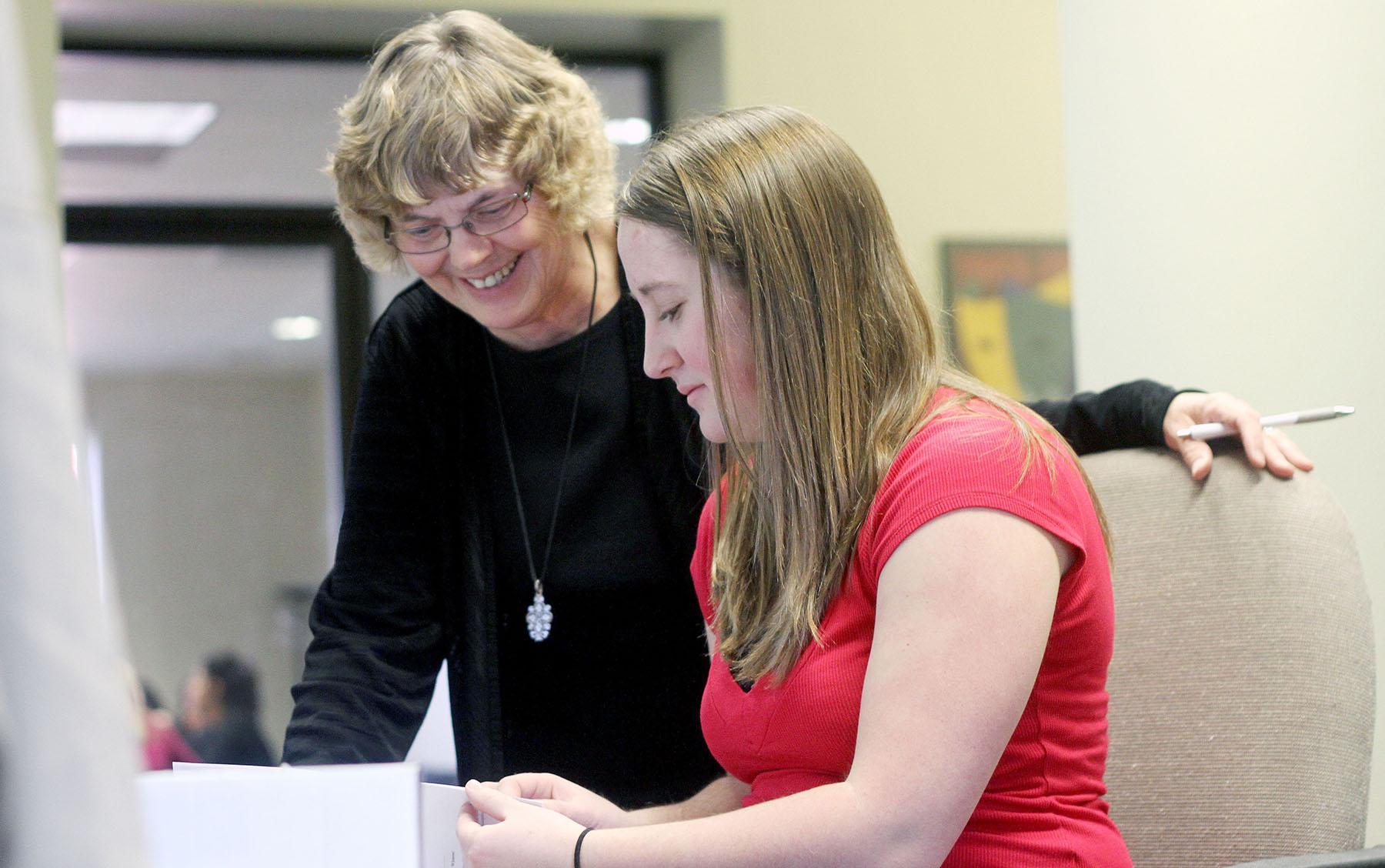 Getting an internship can play a key role in college students' lives if they are planning to get some good experience before they graduate. A survey conducted by CSU's Career Center showed that roughly 65 percent of the population of students who graduated last year held at least one internship in their college career.
"During my junior and senior years at CSU, I had an unpaid internship with the Athletic Department and worked in marketing and game-day promotions," said Lisa Lytle, CSU alumna and assistant director at CSU's Office of Conference Services. "Because of my collegiate athletic operations experience, I received a job with the Colorado Eagles semi-pro hockey team."
Whether it's paid or unpaid, internships can be very influential not only during college, but also in the future of a student's career path. It's not hard to find one either — the Career Center's website is loaded with potential internship postings.
"We often tell students that they are more than their major when they graduate," said Barbara Richardson, associate director of assessment and strategic initiatives at CSU's Career Center. "Hopefully, students' resumes include more than just their degree, but also some career-related experience that has allowed them to develop work relevant skills."
Typically, students who had either an on-campus job — work study or other — were 10 percent more likely to find a job in their major after graduation. In most cases, having an internship in college will help in finding a job after graduation, but there are exceptions.
"It's good to have and we like to see it, but it's not necessary to get hired," said Ryan Zender, store manager at Wells Fargo.
Even without an internship, students are likely to have some sort of work from research or projects they did while they were in college.
"The work you can do for these internships can be used for your portfolio but so can the work you do in classes," said Andrea Psomos, senior majoring in Journalism and Technical Communications. "In the JTC major especially, the teachers want to give you tools not only to use in the real world but also to actually work for the real world."
Internships and work history are incredible tools to get that perfect job after graduation, but according to CSU's Career Center, there's one thing that helped 34 percent of last year's graduating class get their jobs — networking.
"Make networking a priority," Lytle said. "You never know who you will meet and what door they may open for you — I pride myself on the fact that each professional position I have had was made possible not only because I was qualified, but because I knew someone and had either stayed in touch or had made an impression on them to think of me when a position was open."
Networking and getting internships are positive reinforcement for getting jobs after college, but they also give students a chance to learn more about their area of study and create a more meaningful college experience.
"I gained so much knowledge and experience through my positions, made so many connections both on and off-campus, and got to positively impact peer students' experiences," said Lauren Ankarlo, conference and event coordinator at CSU's Office of Conference Services.
Collegian Reporter Rick Cookson can be reached at news@collegian.com.