Colorado State seniors address the plaza with memories and wisdom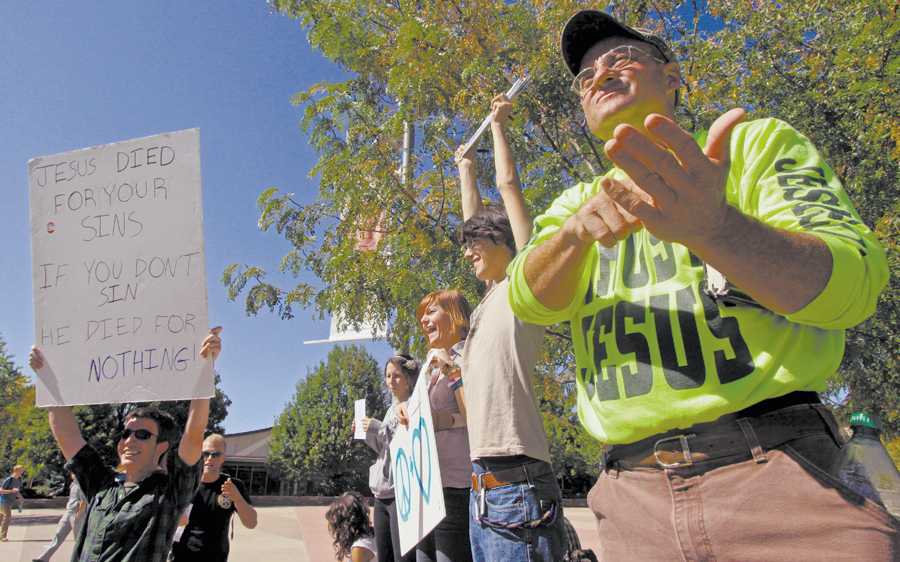 The stump on the Lory Student Center plaza has been a symbol of free speech and expression since the days of the Vietnam War. May 1 from 11a.m. to 1 p.m. it will be utilized in "Seniors on The Stump" — a day for CSU seniors to share wisdom and memories.
Listed at No. 18 on CSU's "70 Things to do Before You Graduate" list, speaking your mind on the stump is recognized as an important tradition and a rite of passage.
"It's been a CSU tradition for a really long time and to have an opportunity to speak on the stump before you graduate I think is really special," said Graduate Assistant for Student Advancement Programs Audrey Wilson.
Members of The Senior Year Council and The Student Alumni Associates will be present to help and encourage any and all seniors to tell their CSU story.
"I kind of view it as the seniors' last stand," said Morgan Caron, senior criminal justice major and member of both The Senior Year Council and The Student Alumni Associates. "It gives seniors the opportunity to stand up there and say anything they've wanted to say maybe all four years."
While the day is for seniors to share their tales, anybody is welcome to come and listen.
"There may be someone up there who is able to say something that will be beneficial for younger students," said Caron. "I know a couple of friends of mine are planning on having it be an advice kind of thing. They're going to be able to get up there and say 'I wish I would have done this,' or 'I wish I would have known this about campus.' So, I think it's really beneficial for students who aren't seniors and aren't graduating, because it allows them to have something to look forward to and they can possibly take something away from it."
The day is also a way to get the word out about the stump. Orientation Leaders make sure to mention the stump to new Rams, but Caron believes that this gives everyone the opportunity to actually see how it's done.
"You all already think we're crazy being Orientation Leaders because we have way too much energy for our own good, but this lets us be able to back up those stories, and first year students can actually see people out there doing it," she said.
Student Alumni Associate and senior Nutrition and Food Science major Kelsey Stamm is planning on having her moment Wednesday when she'll stand up and tell about her time here at CSU.
"I'm going to speak as a senior, just things that I've learned. I have a little something planned," she said. "It's just kind of what I've learned at CSU and as a college student."
Caron had her free speech experience on the stump last year when she stood up at orientation and shared her story as a Ram fan since birth in a CSU family.
"I do think it is important to do," she said. "I'm a firm believer that you should do as much as you can to be involved in your higher education experience and I think that even if you're never been involved with anything on campus getting up there and having the opportunity is incredible."
Collegian Writer McKenna Ferguson can be reached at news@collegian.com.