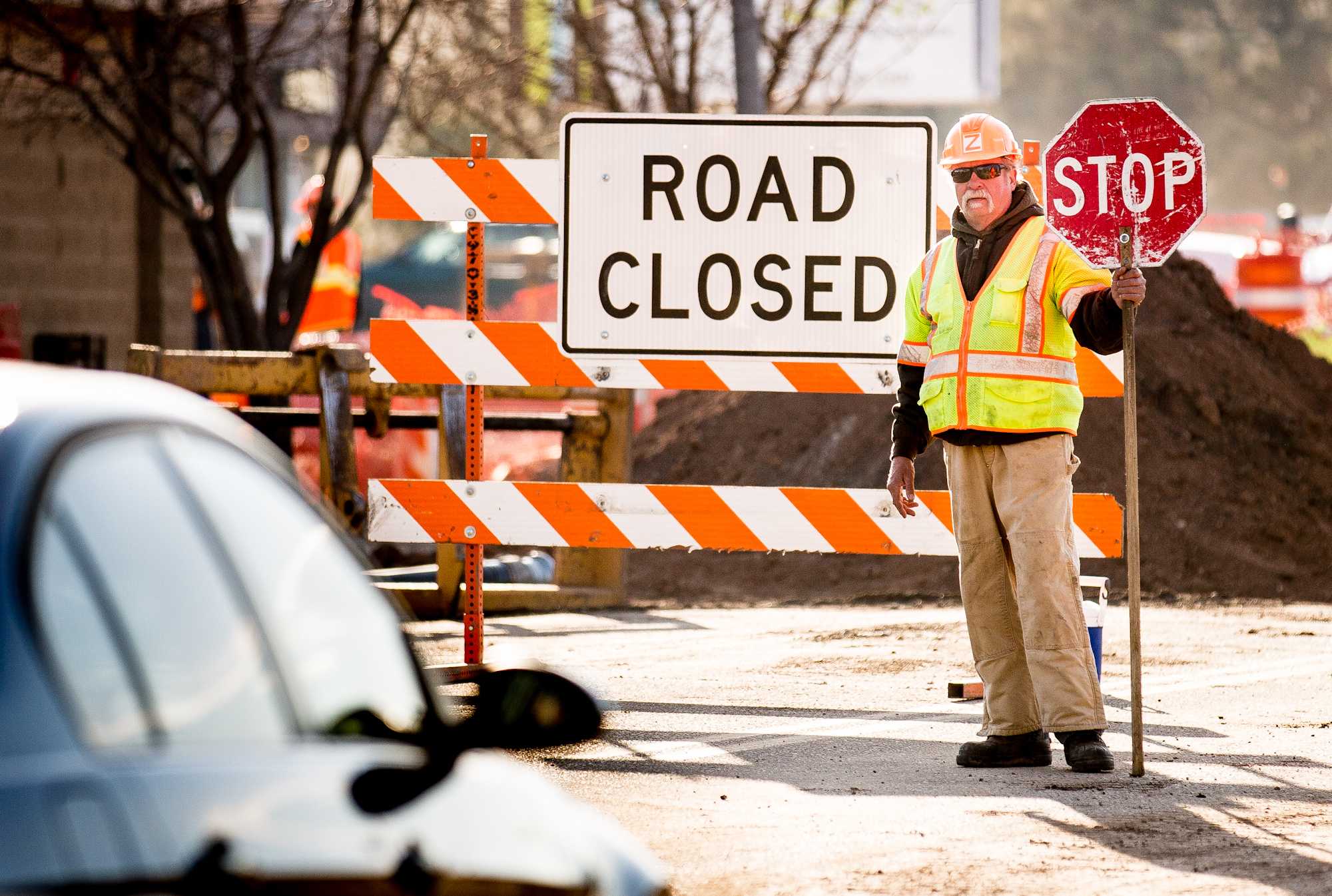 MAX is on the way.
"We're finally getting there! This was a long time coming and many years of planning," said Mayor Karen Weitkunat at the reception following a construction tour of the MAX Bus Rapid Transport system.
By December of 2013, all routes will be complete and functional. As soon as the tests for safety and efficiency are passed, Fort Collins will have a brand new method of public transportation.
"We have a backbone in so far. Finishing touches won't go in until the timing is right to start testing components," said Ryan Dickenson, project manager for Concrete Express — a contractor for the project.
The final product is anticipated for May 2014 if everything goes according to schedule.
The five-mile stretch of bus rapid transport extends from the Downtown Transit Center in Old Town to the South Station just past the intersection of College Avenue and Harmony Road.
According to Keith Meyer, MAX construction manager, the entire project costs $87 million.  Of the $87 million, 75 percent is covered by federal grants and the other 25 percent is funded by the Colorado Department of Transportation and other state entities. The total investment by the City of Fort Collins is $4 million.
The bus route is a mix of dedicated roadway — just for bus use — and mixed traffic, where buses share the road with other drivers.
The BRT is able to trigger traffic lights and has priority on the dedicated roadway. Estimates put the full south-to-north ride at 20 minutes.
Along the dedicated guide ways, the bus should travel faster than normal traffic – cutting the slow drive along the main roads.
"The functionality is driven partially by the dysfunctionality of College Avenue," Ben Manvel, previous Fort Collins City Council Member, said.
Fort Collins will purchase several new buses that will only serve the MAX route. According to Erika Keeton, special projects manager for MAX, each new 60-foot bus costs around $700,000 and is powered by compressed natural gas.
In addition, each bus has indoor bike storage – currently four spaces per bus – on a first-come-first-serve basis.
There are plans to implement bike racks at each stop, and the University Station has further possibilities to create overnight locker storage for bikes, as said in a previous interview by Andrew Oringer, director of sustainability for ASCSU.
CSU is projected to have a huge ridership for the program. CSU paid to fund a larger station to accommodate traffic according to Meyer.
The University Station will run along a small path between the railroad tracks and the Jack Christiansen Track on the eastern edge of campus. Like each of the 14 new platforms, it will have electronic ticketing kiosks, a shelter, emergency call box and 24-hour video monitoring.
The end-of-line South Station will have the most new amenities, according to Tim Hackworth, civil engineer and inspector for MAX. The station will include an info desk, coffee bar, rest area for bus drivers, restrooms and indoor shelter.
Fort Collins is also working with local artists and stakeholders to create public art at each station. An aesthetic look is planned for each station by the City of Fort Collins' design team and Art in Public Places.
Construction is moving forward, especially as the snow melts.
"We want to bring our local resources together to catapult (Fort Collins) in the right direction," said Rick Garcia, the mountain regional director of the U.S. Department of Housing and Urban Development. "You're going to be a model city."
Collegian Writer Mariah Wenzel can be reached at letters@collegian.com.