ASCSU senior official doesn't qualify for position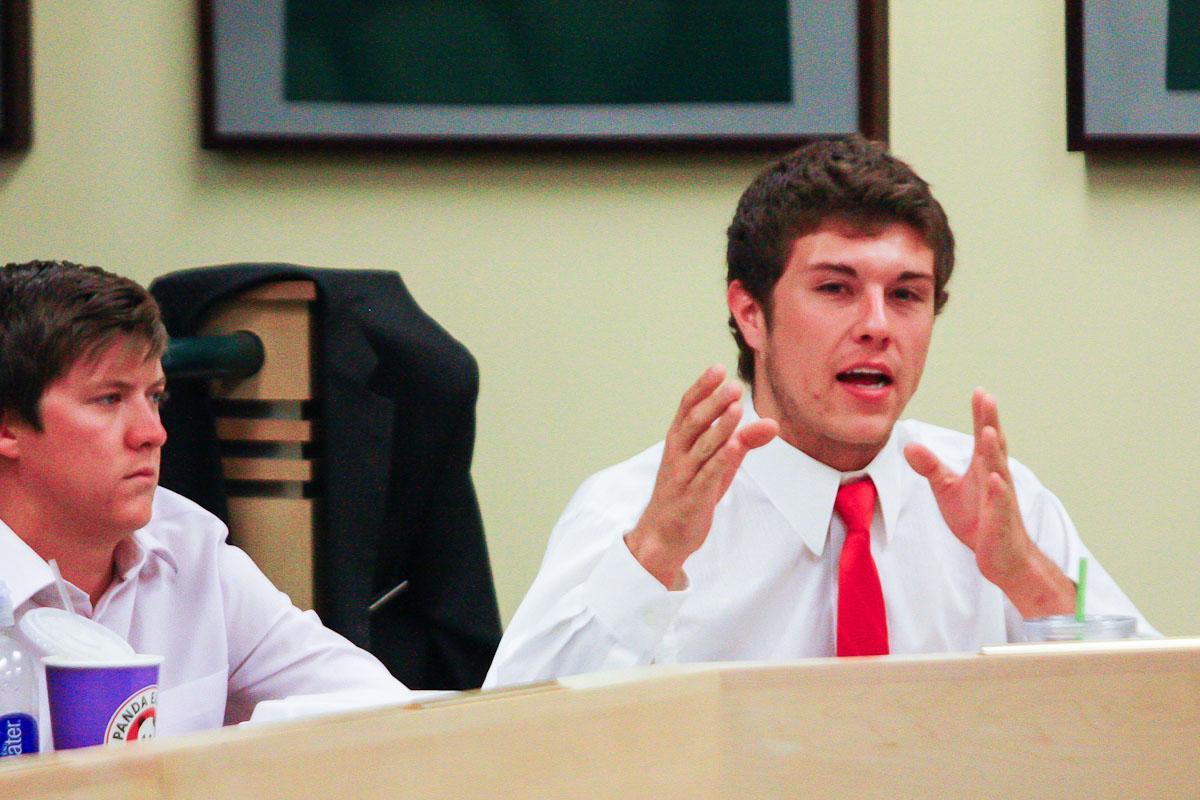 The CSU student government constitution requires its chief of staff to be a full-time student –– but its current occupant is only taking one credit at the university after having graduated in fall 2012, constituting a direct violation of the Associated Students of CSU's foundational doctrine.
"I'm the glue," said Chief of Staff Robert Duran. "(The position) is the backbone of our organization …  I believe strongly in what ASCSU provides the CSU community and it's because of that passion and drive I have for the organization that I chose to continue my education and remain on staff despite graduating and receiving job offers. I still commit 100 percent to this organization and what it means to be chief of staff."
When he originally applied for the position, Duran said he disclosed that he would be graduating mid-year. According to ASCSU President Regina Martel, his hiring and the subsequent violation of student government constitution was an oversight.
"We're not trying to be shady. This is something we didn't see," Martel said. "We don't want to do something to purposely violate the constitution."
In a separate interview, Duran maintained that his employment was not in violation of the ASCSU constitution, citing section 305, which states that "all executive positions must remain members of ASCSU as defined in Article I, Section 102 and remain in good academic standing with the university."
Section 102 defines ASCSU members as every CSU student taking at least one credit. Duran argues that this is what allows him to stay in office.
But while the chief of staff position must be filled by a one-credit student, he or she must also be taking at least 12 credits, according to section 703: "Every elected or appointed member of ASCSU must remain as a full-time student in good academic standing through the spring and fall semesters of his or her term of appointment."
Duran said that section 703 of the ASCSU constitution does not apply to his position and he said the wording in the constitution is up to interpretation.
"The cabinet is not elected –– we're appointed," Duran said. "I think 305 corresponds with my job, not 703."
Some members of the student Senate may have been under the same assumption, Martel said. On Sept. 26, 2012, the legislative body approved Duran's job description, which required the chief of staff to only take one course credit while in the position –– despite the fact that the constitution requires ASCSU members to take 12 credits while serving in appointed positions.
Regulations aside, Martel said the current chief of staff is an invaluable member of the ASCSU cabinet and losing him would prevent her team from completing their objectives by the end of their time in office.
"We found that Rob is such an asset to the organization and if we were to let him go, our organization could not function as it is now," Martel said. "At some point there can't be a rule for everything and at this moment he is a tremendous asset to ASCSU."
Martel said she would like to take measures to prevent this issue from coming up for other administrations.
"It's a great opportunity for us to make sure the constitution can be flexible," Martel said. "That's something I'm definitely going to look into."
The student body president could not say what repercussions would arise as a result of the constitutional violation, describing it as largely unexplored territory for ASCSU and a learning experience for its student staff.
"I don't know the precedent for this," Martel said. "There are rules for a lot of things and this is one of those things that we didn't account for and one thing we didn't see coming."
College of Liberal Arts Sen. Halden Schnal said that out of all entities within student government, the ASCSU Supreme Court would most likely visit the issue. The judicial body is responsible for "interpreting, upholding and enforcing the ASCSU Constitution, acts of the ASCSU Senate, acts of other ASCSU Administrative Boards, and the bylaws of the ASCSU Supreme Court," according to their website.
Schnal added that the court could only act upon the constitutional violation after an individual brings it to their attention by filing the necessary paperwork.
Duran said that if he were forced to leave his post due to his status at the university, the organizational structure of ASCSU would crumble.
"I believe that if a new person would come into this position without that knowledge and experience or those personal and professional relationships, it will be harder for ASCSU to continue in the direction we're moving," Duran said.
Student fees pay for ASCSU salaries and in his position as chief of staff, Duran receives $2,500 a semester and $5,000 for the entire year.
Senior Reporter Kate Simmons can be reached at news@collegian.com.