Student gov. reflects on accomplishments, shortfalls
For the president of the Associated Students of CSU, Regina Martel, accomplishing all that her administration set out to do a year ago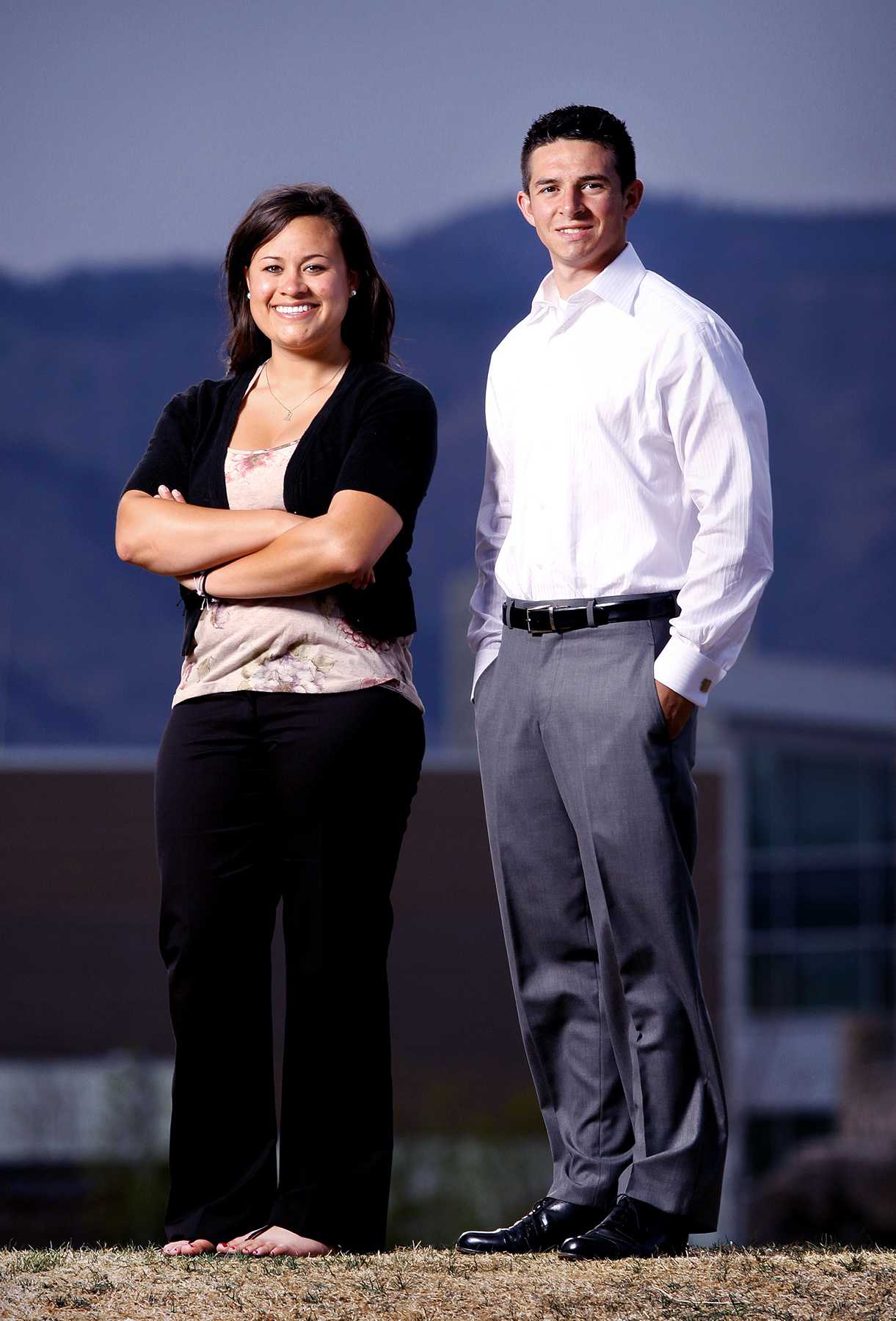 while campaigning is a hard challenge."It's hard to say for sure where I think that we will be because there are so many moving parts," Martel wrote in an email to the Collegian.
Regardless of where they end up, Martel does have a variety of goals she believes ASCSU has accomplished so far. One of these goals is more student representation.
"We wanted to make sure that students were represented at all levels of the university. We started accomplishing that by filling Senate seats," Martel wrote. "This lead to a great conversation about how to bolster attendance and participation in college councils."
"We have been filling faculty council committees with students as well as other committees around campus looking for the best student representation that we could," Martel continued.
Andrew Olson, speaker pro tempore for ASCSU Senate, said some senators want to play a more active role in the community, echoing the issue of student representation.
"Some senators have expressed that the required office hours that are in their job description would be better utilized going to community events or school sanctioned events or anything of that nature," Olson wrote in an email to the Collegian.
Community involvement is an area that Martel finds ASCSU could still be working on.
"This is a job that is truly never done. We can definitely do a better job in the coming semester getting to more residence halls, student organizations, Greek Life and everything in between," Martel wrote.
During her term as president, Martel said that the things they don't plan for during a campaign can end up being the most striking.
"Every year in ASCSU is different and there are things that are put on your agenda just by virtue of what is going on at the national or state level and at the university," Martel wrote. "I think something that really affected us at the end of the semester after the tragedy at Sandy Hook, there were conversations regarding gun control on college campuses. I did not expect to talk about that during our term but we were called to give feedback and input at the national level."
"We also did not expect to write and push legislation at the state level," Martel wrote. "We were able to work with our lobbyist and leadership in the state house and Senate and get a great bill started."
For Senate, some of the biggest accomplishments, according to Olson, were three bills it passed.
"I would say that three bills come to mind and that would be the two bills that were brought to the Senate by the BSOF for the Pow-Wow put on by the Native American Cultural Center and the Amplified concert put on by the Black African American Cultural Center," Olson wrote.
Olson wrote that there was also a resolution that the ASCSU governmental affairs director wrote that endorsed a tax break for textbooks.
"This resolution was ASCSU's way of encouraging members of the 2013 Colorado General Assembly to explore such legislative action addressing the financial strain of the textbooks through means of a tax break for textbooks," Olson wrote.
There are still many things that Martel and all of ASCSU would like to accomplish this semester, from looking at a long-term plan for RamRide, to trying to have a different approach to involvement with student fees and the university budget.
Martel is unsure where ASCSU will end up at the end of her term as president, but she is still hopeful.
"Again, it is kind of hard to say what will happen in the next few months…but I think that we have a great team in all three branches of ASCSU that truly are working toward the betterment of students," Martel wrote. "And with this great group of students working together I really think that it will be a productive semester."
ASCSU Beat Reporter Skyler Leonard can be reached at news@collegian.com.