CSU student presence non-existent at State of the City address
Approximately 200 community members and what appeared to be zero CSU students attended the State of the City gala last night at the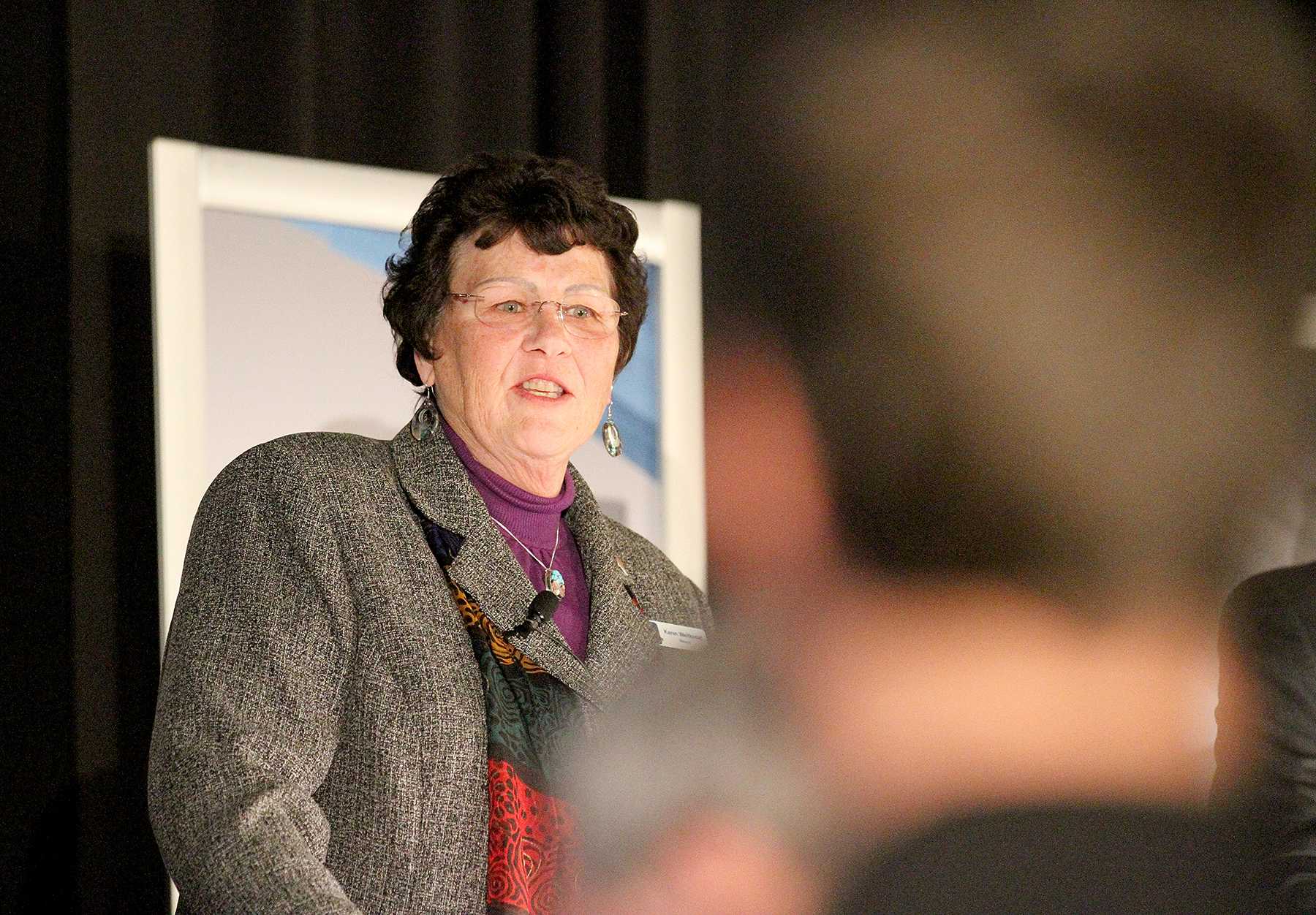 Fort Collins Museum of Discovery at 408 Mason Court.
The crowd snacked on hors d'oeuvres and milled about before Mayor Karen Weitkunat and City Manager Darin Atteberry took the stage to commemorate the 140th anniversary of the city of Fort Collins' incorporation.
"I couldn't help but feeling this evening, it's like the Grammy's or Oscars, being up here on the stage tonight," joked Mayor Weitkunat.
Weitkunat and Atteberry took turns talking about the city's past and what's in store for the future.
The importance of investing in infrastructure to ensure future generations have a high quality of life was one of the subjects Atteberry discussed.
"You may not often think about how infrastructure is the future…but quality transportation and reliable utilities are a foundation and without that backbone it's not possible," he said.
A history on the the revival of Old Town, another one showing the city's infrastructure and a video detailing the parks, bike trails and Poudre River were a few of the clips shown.
CSU had a few minutes of representation when Amy Parsons, the vice president of operations at CSU, spoke in one of the video's about CSU's relationship to the city of Fort Collins.
As for the future, Atteberry said projects in the coming years need to "end well." These included Woodward at the Link-N-Greens, the Foothills Mall and the Mason Corridor and Max Transit system.
North Colorado resident Zekeial Shaw said he would have liked to have seen more detailed information about the budget and what city council has planned for the future.
"It was relatively general as far as information," Zekeial said. "I wanted more dollars and cents from the presentation."
Twenty-five year old Fort Collins resident Hayley Sampson agreed.  While she found the evening "inspirational," Sampson was also expecting more information about the budget and what the future may bring as far as the economy.
"I wish it was more substantive as far as budget policy and specifics as to what is going to be accomplished in the next year," Sampson said.
While no CSU students appeared to be in attendance last night, Mayor Weitkunat said afterwards that she felt students are still involved in the political process in town when there's issues being addressed that affect directly affect the student population.
She mentioned the Student Housing Action Plan, transportation issues and neighborhood concerns about parties or noise regulations that generally draw students.
"Yes, of course we see students in council meetings," Weitkunat said.
Senior Reporter Austin Briggs can be reached at news@collegian.com.