City of Fort Collins exploring options to replace train horn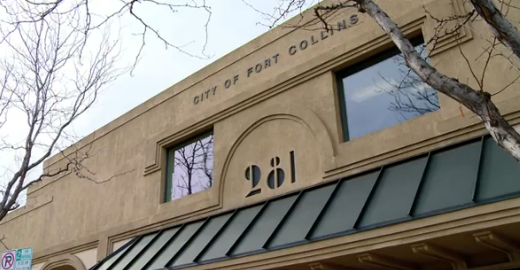 The City of Fort Collins is discussing plans to replace the train whistle by implementing quiet zones and safety platforms at train crossings — a project that would cost millions, according to city transportation planner Amy Lewin.The Federal Railroad Administration requires train horns to routinely sound at public crossings and according to Lewin, quiet zones would be built around consecutive public crossings.
Because the project has not been approved by the city, it is still unclear where along the track quiet zones would be implemented. While the project is estimated to cost millions of dollars, a definite dollar amount has yet to be determined.
"Train horn noise affects the entire community and being able to work toward a solution to improve quality of life is a great thing," Lewin said.
Lewin and her team have spoken with CSU's Facilities Management to talk about how this project would impact the campus community.
"It's challenging in downtown and CSU because those crossings are close together," Lewin said. "Quiet zones have to be at least a half-mile in length so we have to make improvements as a group in those areas of downtown and areas of campus."
One office on campus is continually affected by the train noise because of their proximity to the tracks. Resources for Disabled Students (RDS), located in the General Services building right next to the train tracks, provides testing accommodations to students with permanent or temporary disabilities.
"It's especially relevant to our office because students come here to take exams in a quiet space," said Michelle Patterson, a senior English major who has been working for RDS for the last four years.
"It's unfortunate that the location of our building is right up against the tracks because in the middle of tests and exams you hear it going off and it's really disruptive," Patterson said.
The train runs parallel to the office and the noise from the horn is so loud employees have to stop mid-sentence when they're on the phone until the train has passed.
"It's really distracting. We feel so bad for the kids who come here. They come to us to get special accommodations and we can't promise that it'll be 100 percent quiet or that we can give them exactly what they need," Patterson said.
The community remains divided however with some students saying train renovations are unnecessary.
"I just think maybe Fort Collins could use their money a little more effectively than spending it all on quieting a train," said Esther Miner, a senior environmental sociology major.
Other students agreed the train horn is annoying but after coming to campus, they got used to the noise and don't even hear it anymore.
Tyler Koniecza, a freshman biomedical sciences major, said the train horn bothered her when she first moved to Fort Collins but it doesn't bother her as much as it used to.
"People in the dorm complain about the train waking them up but I don't hear it anymore," Koniecza said.
Despite these concerns, many CSU students still said they think decreasing train noise would benefit the Fort Collins community and the study atmosphere within the university.