UPDATE: Ramskeller to open Thursday morning after pipe bursts on CSU campus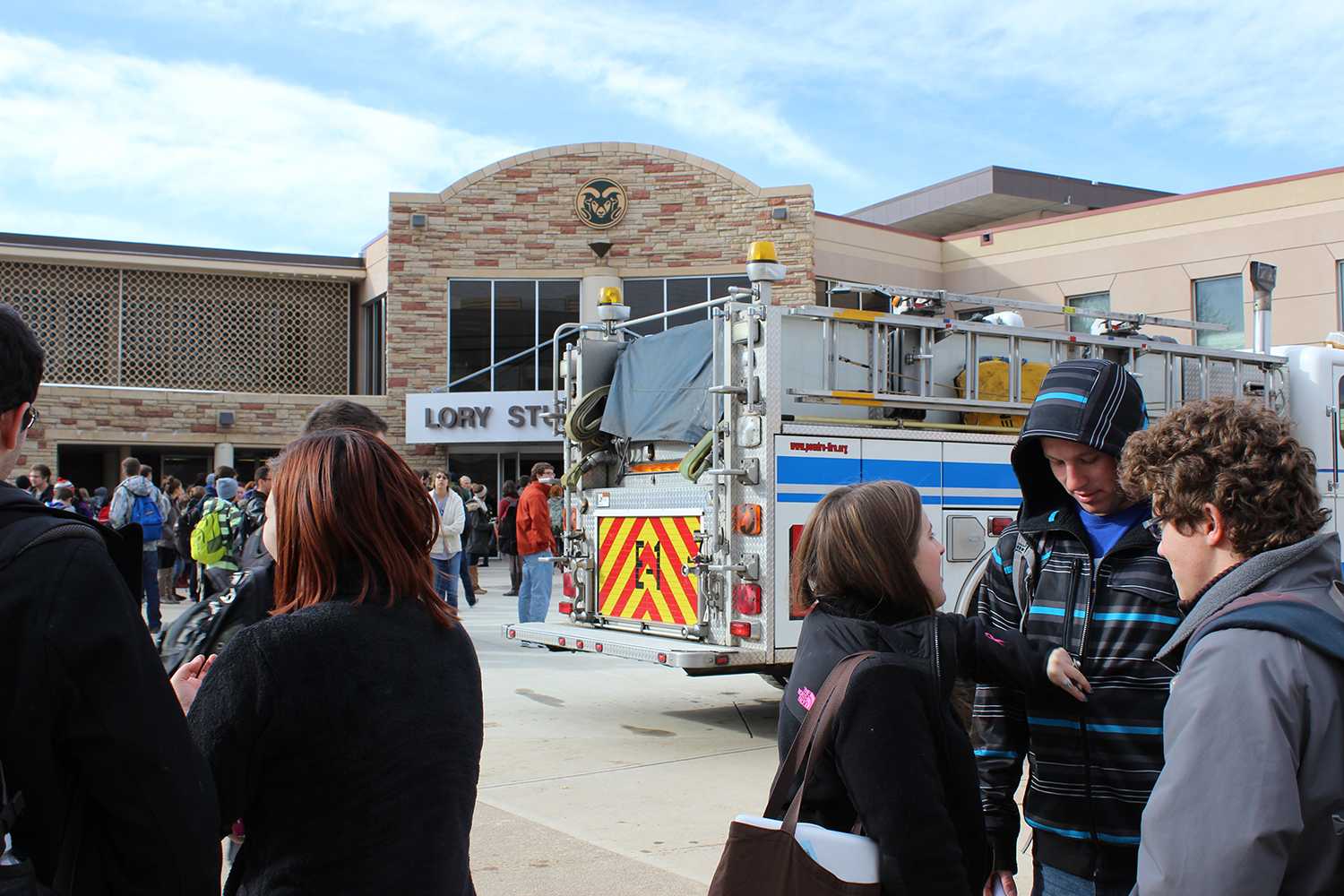 At around 2 p.m. Wednesday, a sprinkler pipe burst in CSU's Ramskeller causing a fire alarm to go off about two minutes later, prompting students to evacuate  the Lory Student Center for about 20 minutes.
"All I heard was a sound –– a really high hissing noise," said Lucas Veitel, a senior biology major who was in the Skellar when it happened. "I turn around and there was this black liquid coming out of the back doors of the Skeller."
LSC Executive Director Mike Ellis said workers will be laboring through the night to make sure that the popular gathering place will be open Thursday morning.
Ellis added that freezing temperatures caused the pipe to burst.
Five emergency vehicles, including two firetrucks, were spotted on the LSC Plaza.
"It was spraying, like full on spraying," Veitel said. " … The first thing that students started doing was moving tables and chairs. It was kind of cool to see."
Information about the Skeller's reopening and the extent of the damage was not immediately available. More details are expected to be released later in the day.
Stay with the Collegian as the story develops. Send news tips to news@collegian.com or call us at 970-491-7513.