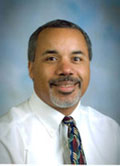 At the end of the Spring 2012 semester, Blane Harding, the director of Advising, Recruitment and Retention for the College of Liberal Arts, retired from CSU to become the Director of the Office of Multicultural Affairs for the University of Kansas.
Thursday, Harding will return to CSU to present "50 years in 50 minutes," a history of the Lory Student Center as a gathering place for social justice advocacy, tragedies and celebrations. His presentation will take place in the LSC Theatre from 12:10 to 1 p.m. as part of the annual CSU Diversity Symposium.
Harding received his masters in history at CSU and worked at the university for 21 years, beginning as a teacher and moving on to the dean's office. He is also a diversity and multicultural consultant and serves as the National Chair of the National Academic Advising Association's Multicultural Concerns Commission.
Before leaving for KU, Harding spoke with the Collegian about the state of diversity at CSU. The following is a shortened version of the interview.
Collegian: What is the state of diversity at Colorado State University?
Blane Harding: They need to diversify the president's cabinet. If you take a look across all of the deans and all of the chairs, how many diverse deans and chairs do we have? We have two diverse people in the cabinet: one is a part-time position and the other is the Vice President of Student Affairs … How many black faculty members do you think we have on campus? Probably 13 to 14. This semester (Spring 2012) alone, three black faculty members are leaving the university… We don't have to go into names, but I could name nine faculty administrators that are African American that have left this institution in the past five or six years. Nine. We only have 14!
Collegian: Have any been replaced by black faculty members?
Harding: Not that I know of. People who are leaving now, I don't know who's going to replace them. But Fred Knight left last year he's the only African American historian the History Department has ever had. They didn't replace him with an African American historian — they're just not teaching African American history.
Collegian: Have we lost any other classes by losing diverse faculty?
Harding: We've lost a number of diverse faculty and a lot of people say you lose diverse faculty because the community is not diverse. I've been here for 21.5 years. To me there is some validity to that. You're bringing some diverse faculty members in, but the community isn't very diverse, but how are you supposed to get the community diverse if you keep losing diverse faculty members?
They have to have support programs for them. They have to have the ability for them to see that they can rise in the ranks. If they've got aspirations of being in the administration or aspirations to be a chair or a dean, they're looking around saying, there's no chair or dean that looks like me. What are the chances that I'm going to be the first one here? Not very good.
Collegian: So you think it's partly the community — what are the other causes?
Harding: I think it's partly the community. It's mostly the administration… We wanted INTO — we got it in a second. We wanted the stadium — how much money have we spent doing a feasibility study on the stadium? Or doing debates and town hall meetings on the stadium? The president has an interview with some guy, he's impressed with him — he's the new AD [Athletics Director]. He never applied. He's never been an athletic director in his life. If the president wants something to get done, he can do it. Those three things indicate that when he wants something, it gets done, but when he wants to diversify, he hires a part-time diversity vice president.
I know his intention was to make it full time, but the problem was it started out part time. That's the problem. So to wait two years before it goes full time — you didn't wait two or three years before the VP for research or the VP for faculty affairs or the VP for undergraduate studies or the VP for outreach — they were full time from the day they assumed that job. What makes the VP for diversity different?
Collegian: You said that the reason they did that was because of resistance. Who was resisting?
Harding: I don't know exactly because nobody would say exactly. I would just say it was resistance from certain pockets of campus that didn't believe we need to spend the money during economic times to hire a full-time VP of diversity.
Yet, we spent over a million dollars to get INTO –– and INTO, this is a company that has been trying to get universities in the United States to buy into their program and they've been around for a while. We're only the third university to sign a contract with them. Oregon State and I think Florida University were the other two. So why haven't other people done this? Why haven't other people coughed up a million and a half dollars? Those questions aren't being asked.
Collegian: One of the arguments for the stadium is that private donors would invest in building it. Do you think that there would ever be private donors that would be willing to fund diversity?
Harding: I don't think private donors should fund diversity. Football is an extra-curricular, external activity. If you want a good football team, fine. Get donors to fund it. Diversity is something that impacts every single student, every single employee on this campus. It should not be externally funded. It should come out of the administration. It should come out of our budget. It's not an add-on. Football is an add-on. The new stadium is an add-on. Diversity is not. It's ingrained in everything that we should be doing.
Collegian: What are some other areas that you see room for improvement?
Harding: I think that students in this university (need diversity training)… Somebody that's going out into a real world needs to understand diversity. Engineering has really started doing something that I think is amazing, especially for an engineering department. They have what are called PLI's (Professional Leadership institutes) and their students have to attend those in order to graduate. I've done two presentations for them on diversity, because they know that their engineering students need to understand diversity if they're going to be effective at what they're going to do in that workplace.
Just having those things would be highly effective. Having a diversity requirement to graduate — so instead what do we have? We have a global and cultural awareness requirement that you had to take. You can take plants and civilizations and fill your global and cultural awareness requirement and never have to take a diversity course at this institution and graduate.
Is there anything else you want to add?
One thing I want to make sure that you understand … is that I didn't do this interview because I'm trying to bad mouth CSU or I'm trying to say CSU is a poor institution, because it's not. CSU is a fantastic institution. Students that come here get an outstanding education, go on and be very, very successful, but I see they're dropping the ball on diversity.
There's other things that we do as an institution that are awesome, but when it comes to diversity, we're just two or three steps behind everybody else.
There's no need for us to be there. Especially with the people we have on this campus that are dedicated to this campus and dedicated to this university and have been dedicated to this university for years and years throughout most of their careers…
It's difficult for me to say about an institution that I love, but if the institution is going to change somebody's got to start the conversation.
News editor Elisabeth Willner can be reached at news@collegian.com.