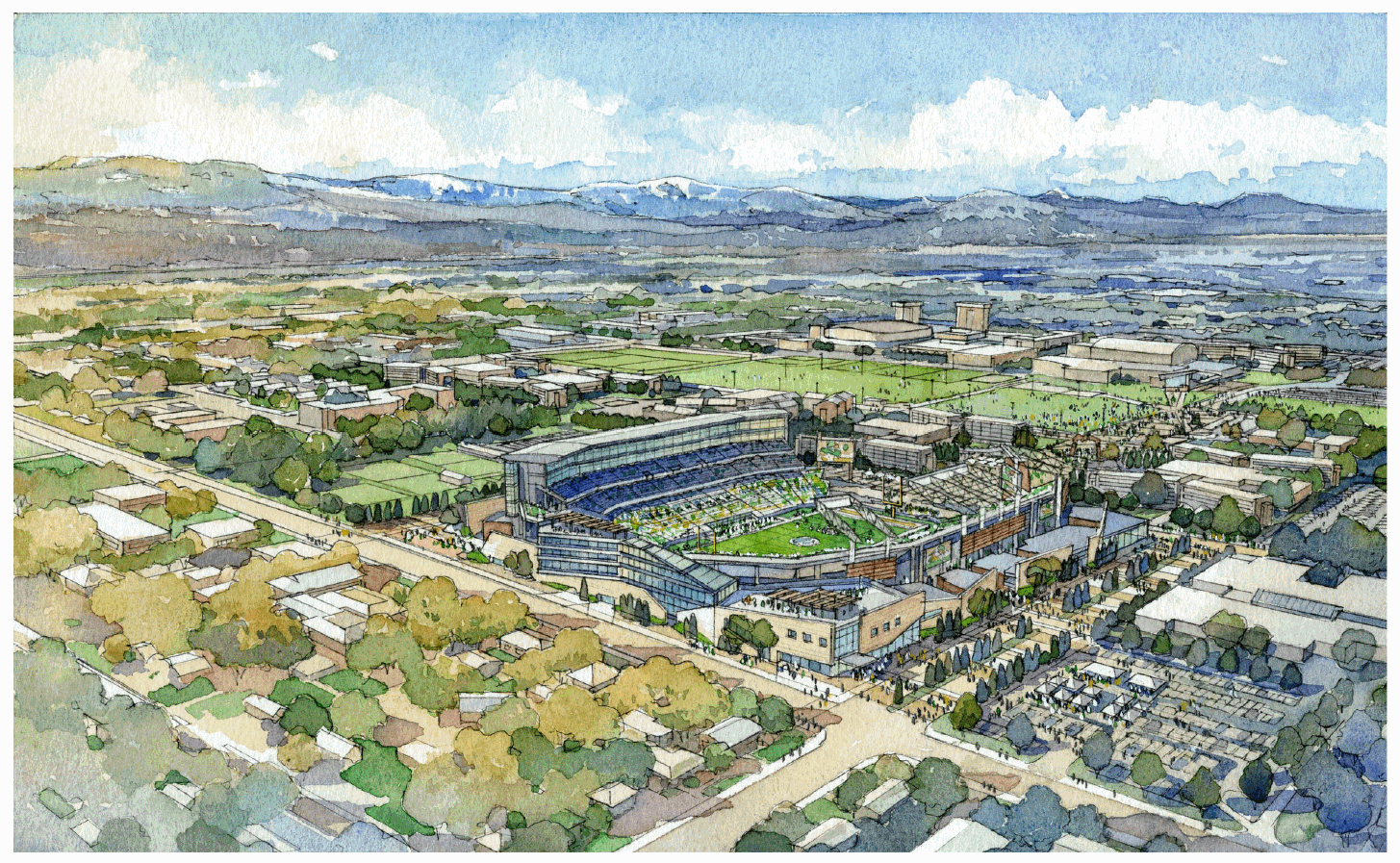 The Stadium Advisory Committee meeting on May 30 failed to finalize recommendations for CSU President Tony Frank on whether to renovate Hughes Stadium or build a new one on the CSU campus. Now, come August, the final decision will rest with President Frank.
"I know that some people are suggesting – a few have been from the very first days of the discussion– that my mind is made up," said President Frank in an email to the Collegian. "I'd respectfully suggest that if that were the case, I wouldn't be spending all the time we're spending analyzing this to make the best, most informed decision we can."
The Committee will continue to investigate the possibility of building a new stadium through the summer, as well as the ramifications for Hughes if the plan gets the go-ahead.
"Over the summer we're going to be continuing to look at what it would take to maintain Hughes going forward," said CSU Public Relations Director Kyle Henley. "If there is a go ahead, we'll be looking at what we'll do with Hughes. We're going to take our time and do this right."
Even though the final decision will not be made until August, there are many chances to voice an opinion on the proceedings during the summer.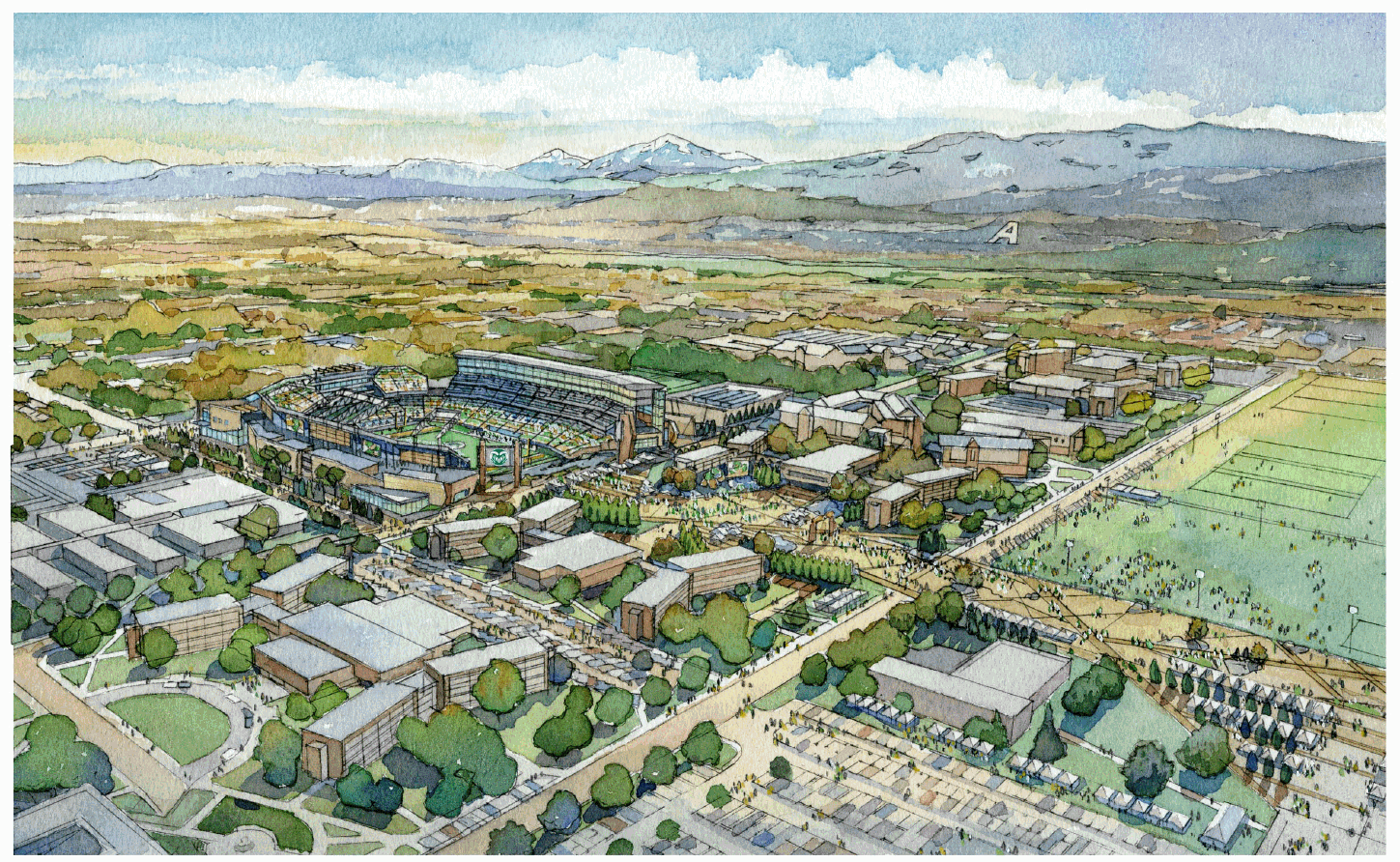 The Public Engagement Sub-Committee, a facet of the Committee,  has arranged open forums with President Frank in August, before the decision is made.
Be Bold CSU, an organization supporting an on-campus stadium, is continuing their campaign during the break with a renewed focus.
"We're focused on the business community . . . we're working with them to communicate their support for the new stadium," said Tyler Shannon, spokesman for Be Bold CSU.
Yard signs are available at the Rams Bookstore, located on the north-east corner of South Mason St. and West Laurel St.
The Save Our Stadium Hughes organization will be active over the summer as well.
"SOSH will have a booth at new West Fest," Bob Vangermeersch, spokesman for SOSH, wrote in an email. "We will continue to have the anti-stadium petitions signed and plan on delivering 7-8,000 signatures to Dr. Frank this summer."
SOSH will also be meeting with the chairman of the Board of Governors to discuss their concerns.
The "Save Our Stadium" and "I Support CSU's New On-Campus Stadium" Facebook pages are still active, though comments posted there are not reviewed by the Committee or President Frank.
"I have not been to these sites and don't plan to visit them, but I'm frequently updated by people associated with both sides of the issue and both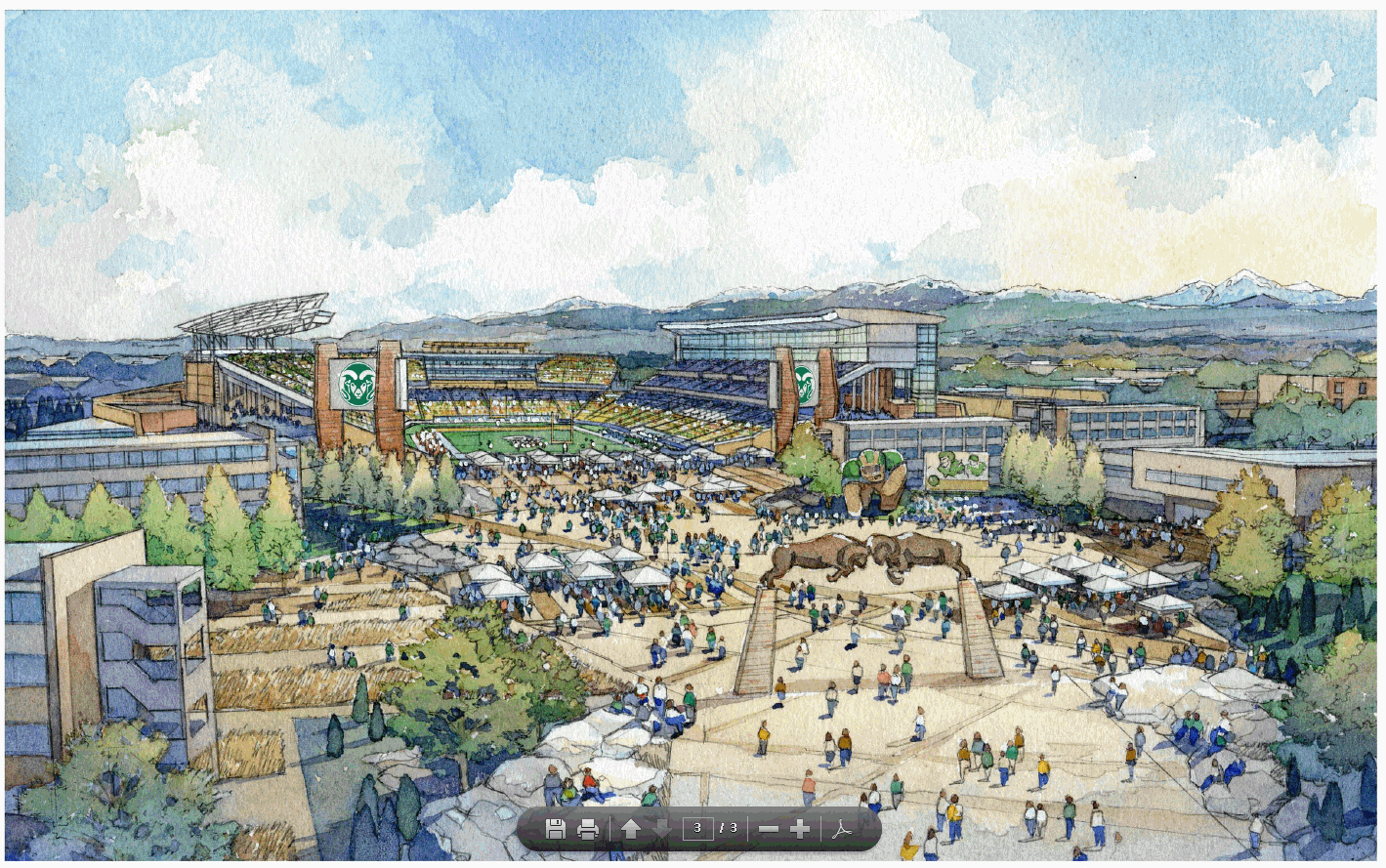 these sites are also linked to the official University Stadium Advisory Committee website, so the information is readily accessible," President Frank wrote in an email.
Emails to the President's Office and all suggestions submitted through the suggestion box on www.CSUrams.com will be considered before any decision is made.
"I think the way the process has unfolded underscores our commitment as a university community to have open dialogue on all issues of shared importance," Frank wrote in an email. " At the end of the day, I'll do my best to keep my decision focused on what I think is in the best long-term interests of Colorado State University and our mission to discover new knowledge, apply it for the betterment of our world, and pass it on to the next generation of citizens."
Related articles