Sonic Spotlight provides young musicians with big opportunities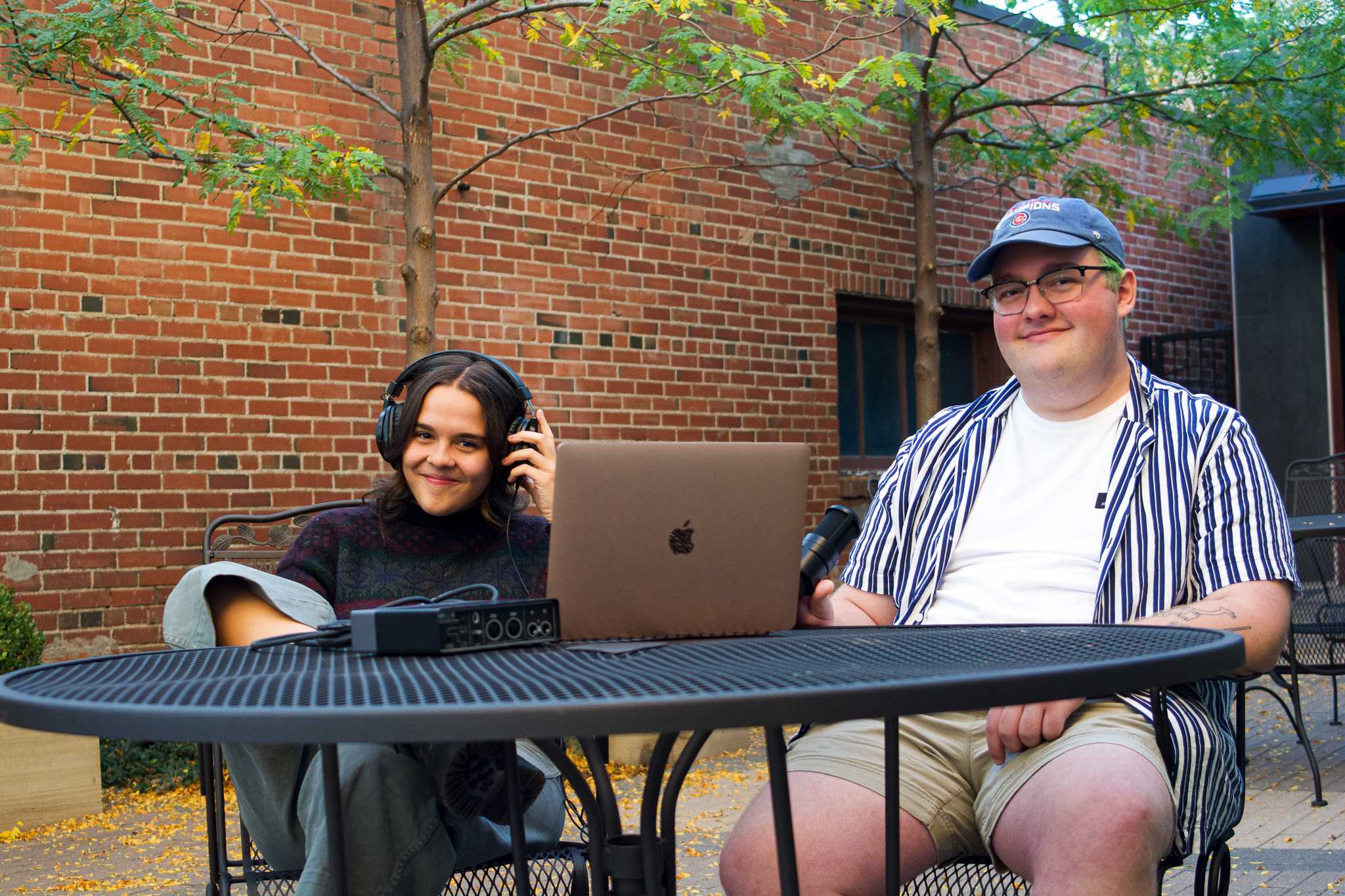 Colorado nonprofit Sonic Spotlight announced its 2021 lineup of local musicians who will compete for a chance to work with industry professionals to create a music video, high-quality recording and receive radio airplay. 
Presented by Fort Collins Museum of Discovery, 105.5 The Colorado Sound and Bohemian Foundation, the organization focuses on Colorado musicians aged 22 and under who are looking to advance their careers as musicians through exposure and access to professional resources. 
Eight artists or bands are selected from the submissions to compete in Sonic Spotlight's first music showcase, the Sonic Round, which will be broadcast on 90.5 KCSU FM and 105.5 The Colorado Sound Nov. 4. 
A panel of music industry veterans will select a group of finalists to advance into the second showcase, where each artist will have an opportunity to create a music video with a team of professionals and perform live at Washington's in Fort Collins Dec. 9 for the Spotlight Round of the competition. 
Last year's Sonic Spotlight winner, singer/songwriter Miranda Fling, is a recent CSU graduate who said winning the competition changed her perception of how possible it was to make a living through music. 
Fling said her experience with Sonic Spotlight helped her grapple with doubts about pursuing music and pushed her to promote herself.
"I had just started making music, so to know that there was something going on in Northern Colorado that supported new artists was really encouraging," Fling said. 
Fling said one of the hardest parts of working with a team of industry professionals was learning how to communicate her vision. 
"It really helped me learn how to explain my ideas to somebody else," Fling said.
In addition to entering Sonic Spotlight, Fling said finding local artists through KCSU Live In-Studios and staying updated with events happening at the Music District were great ways for her to stay in touch with the local scene. 
"The most valuable thing for me was to connect with other people who were making music," Fling said. "It's encouraging knowing that there's so many talented people around you who you could potentially collaborate with."
Forrest Nelson, a 21-year-old CSU student, was selected to compete in Sonic Spotlight's first music showcase of 2021 with his songs "someone" and "AIRPLANE MODE."
Nelson's music is an amalgamation of contemporary pop aesthetics taken to their extreme, a combination that has led to him being labeled as hyper-pop. 
His songs feature overblown bass, peppy electronic synth lines and pitch-shifted vocals, exemplified in "AIRPLANE MODE."
"I've produced some of my own stuff, and I like playing with synths and weird, quirky digital sounds," Nelson said.
Starting at CSU mid-pandemic, Nelson wasn't able to connect with the local music scene in the ways that he hoped, so he submitted to Sonic Spotlight as a way to get in touch with other independent artists. 
"I'd never been involved in it, and I thought this would be a way to get myself into the local music scene and make connections, book some shows," Nelson said. 
Nelson said he's excited to meet like-minded people and work with the resources of an industry professional. 
"We get to work in a studio space, which I've never really gotten to do," Nelson said. "It's always just been me and my keyboard — and a $400 microphone."

Nelson hopes he'll be able to use the resources Sonic Spotlight provides to push his music further and gain exposure. 
"Having people assist us in getting our vision out there, that's super important for young artists because you never know who's gonna blow up next," Nelson said. "Some artist in the area could have a hit song in their mind but not the resources to make it. Sonic Spotlight's giving us that opportunity."
When asked how he sees his music progressing over the next five years, Nelson said he hopes to be making a living off of his music, either as an independent artist or writing and producing for others.   
"(I want to be) still pushing boundaries with weird sounds," Nelson said. 
You can hear Nelson's music played on air during the Sonic Round of Sonic Spotlight on KCSU and The Colorado Sound Nov. 4 or through Spotify. 
You can find Miranda Fling's music on major streaming platforms and see her Sonic Spotlight-produced music video, "Any Other Way," on YouTube. 
Max Hogan can be reached at entertainment@collegian.com or on Twitter @macnogan.