Local music nonprofit provides platform for hardcore scene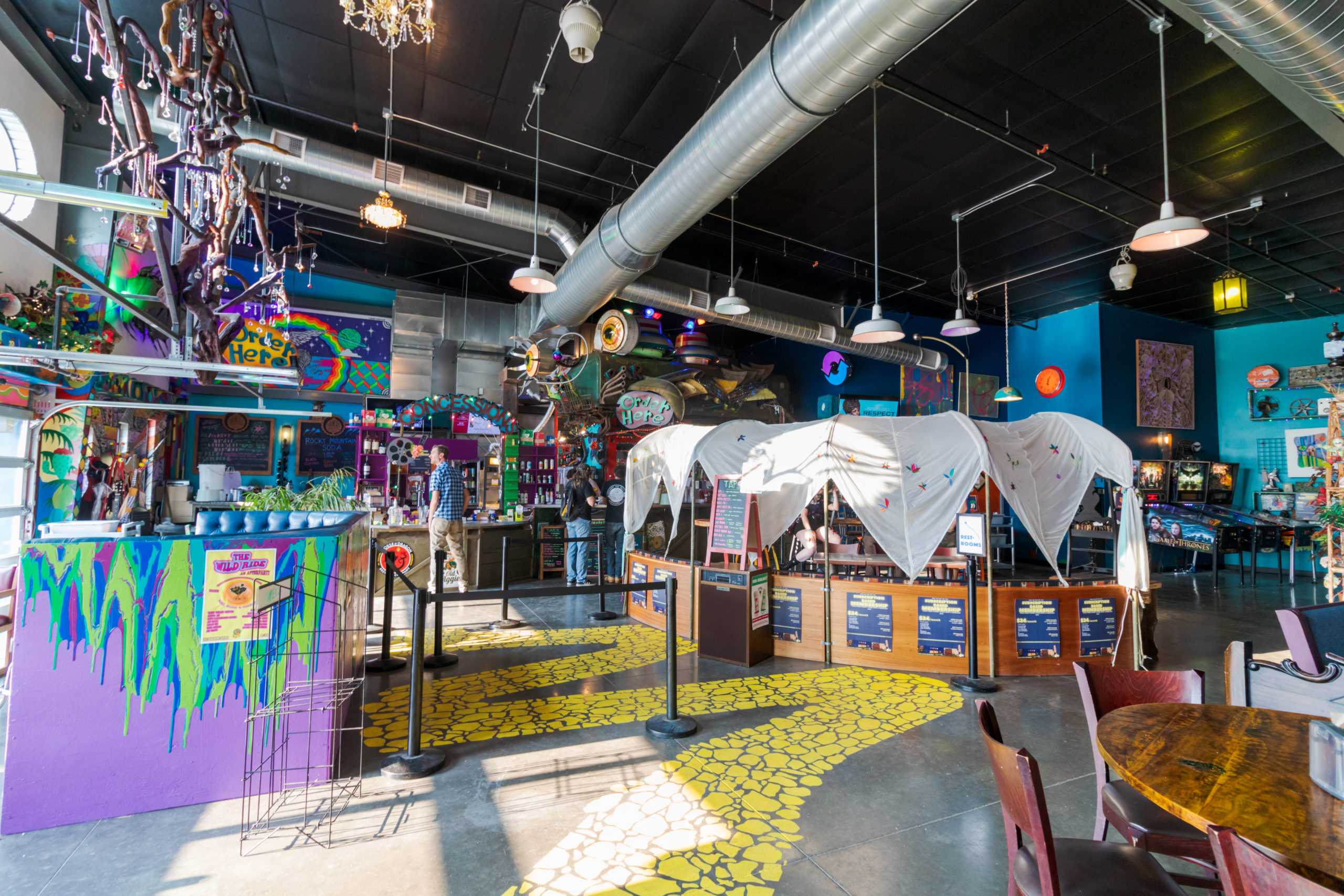 Music and arts nonprofit Blast N Scrap has been putting on shows featuring an eclectic variety of performance artists and musical styles since the spring of 2019.
The charitable organization was created after founder Michael Gormley went into donation-based art supply store Who Gives A SCRAP and wanted to use the space to hold an event for his other charity, Cape Pals. 
After the first event was successful, Gormley expanded his vision, calling back to his roots booking punk shows in New Jersey.
"I said, 'This should be a DIY, punk-rock, ethos, donation-based, alcohol-free music venue,'" Gormley said. "Before I knew it, they were letting me do any day that I could book it. … I booked 74 shows within … a year."
Gormley has already taken steps away from Blast N Scrap's humble beginnings as a weekly show in the back room of an arts and crafts store to a growing nonprofit providing resources for the local arts and music scene. 
Blast N Scrap's current role in the community is providing bands a place to play, booking shows anywhere that will take them from The Lyric's outdoor stages to the more unconventional venue in the parking lot of Vindeket Foods. 
"Bands (need a place) … to perform safely when they're underage and be able to cut their teeth in an environment that is healthy and progressive, inclusive and supportive," Gormley said. 
Gormley is currently looking for a permanent Blast N Scrap location to provide a consistent all-ages-and-alcohol-free environment, a core value of Blast N Scrap, inspired by his own journey with sobriety. 
"I think it's important that people feel comfortable leaving their kids within our walls," Gormley said. "I want everyone to feel like it's their venue space." 
Since the COVID-19 pandemic put an end to live music and forced several local venues to close their doors, many bands, especially those with members under 21, have struggled to find places to play in Fort Collins. 
In the future, Gormley said he and his team at Blast N Scrap are looking to expand their impact by helping bands create merchandise made from repurposed materials and create a zine showcasing local artists and musicians. 
"I don't want to just be a place for musicians; I want to be a place for people doing all art forms to get their creative start," Gormley said. 
Although Blast N Scrap's shows are not exclusive to any one musical genre or medium of performance art, the organization has become an essential part of the recently flourishing Fort Collins heavy music scene as a primary venue for musicians in the hardcore punk and metal scene. 
"We would not have this scene without Blast N Scrap," said Tom Cafaro, drummer of hardcore band Worthless Commodity. "It would be much smaller and much less cohesive." 
Since the COVID-19 pandemic put an end to live music and forced several local venues to close their doors, many bands, especially those with members under 21, have struggled to find places to play in Fort Collins. 
"Blast N Scrap is everything right now," said Asa Wright, head of local record company Sleeping Porch Records and drummer for several local groups. "Without Blast N Scrap, we don't have anywhere else we can play." 
Despite these restrictions, Wright said that the hardcore scene, which encompasses a variety of heavy music genres, has exploded in recent months. 
"People are starting hardcore bands here by the dozens, and it's making me stoked as hell because this has never happened before in Fort Collins," Wright said. 
Blast N Scrap's willingness to book new bands for their first show has also been essential to the scene's rapid growth. 
"There's no judgement; they just want to hear what you have to play," said Seamus Hogan, whose band, Split Shin, recently played their first show with Blast N Scrap.
Blast N Scrap's all ages policy has been especially important for the hardcore scene in which many of the musicians are still in their teens. 
"Everybody got into this when they were kids," said Peter Butler, guitarist and vocalist for Split Shin. "I played my first show when I was 14." 
Creating a safe environment that is open to everyone is a value that resonates with members of the scene who are over 21 as well. 
"I think it's important for hardcore to have an all ages space because it's always been that way," said Matt Dooley, vocalist for bands Old Skin and Sinister Pig. "It was made by the youth, for the youth."  
Max Hogan can be reached at entertainment@collegian.com or on Twitter @macnogan.