'Ginny & Georgia' creates drama and intrigue in relationships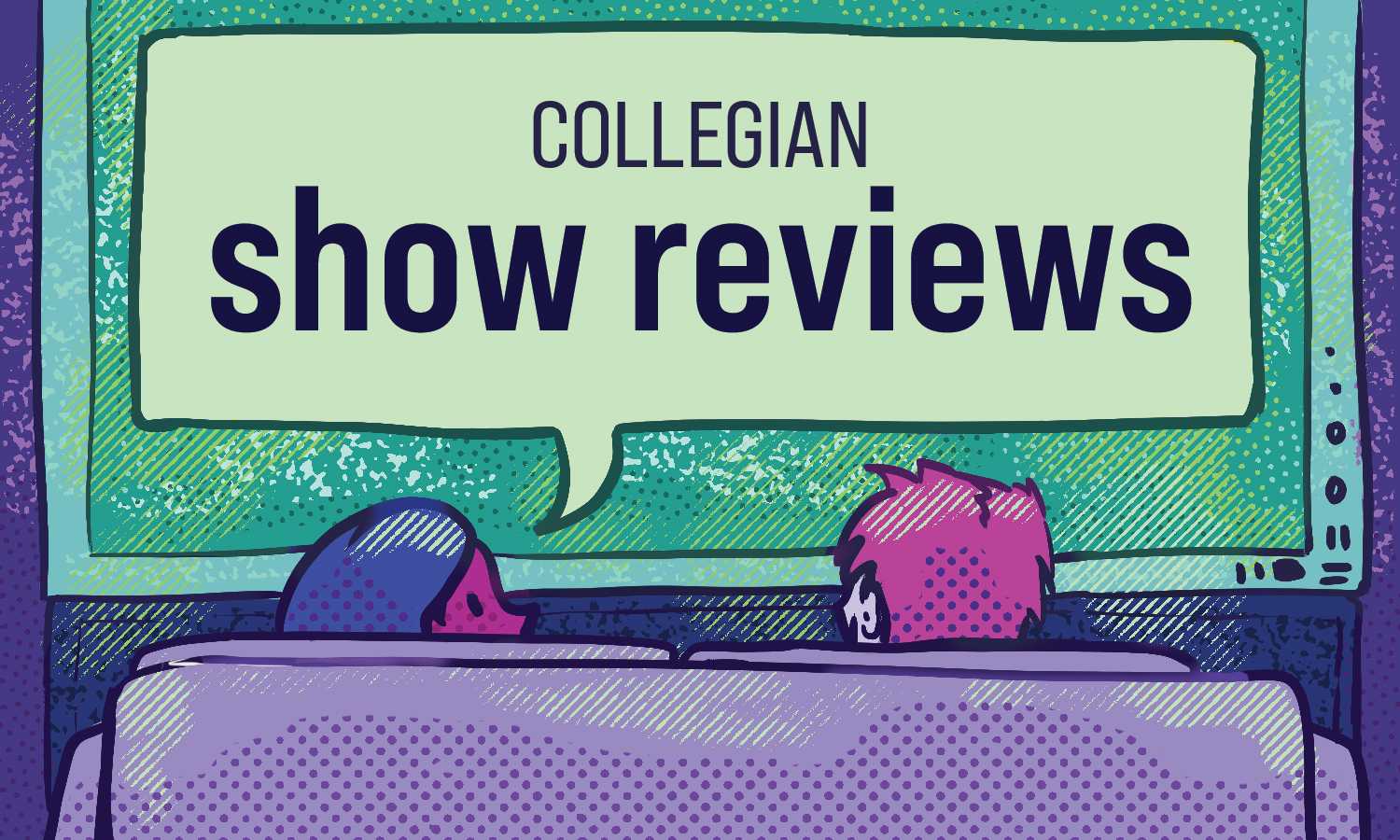 Imagine if your favorite sitcoms were sprinkled with little bits of murder mystery. This is the enticing mystique of Netflix's original series "Ginny & Georgia." 
Georgia Miller, played by Brianne Howey, lives outside of any set of rules. She lies and manipulates and charms her way through life, leaving whirlwinds in her wake. Her children, Virginia or Ginny, played by Antonia Gentry, and Austin, played by Diesel La Torraca, are left to trail the storm. 
Upon the unexpected death of her stepfather, Ginny and Austin are left to follow Georgia out to the picturesque town of Wellsbury, Massachusetts. From this opening interaction, the tension between Ginny and Georgia is set. Though Ginny is able to find more friends in this new town, she resents the constant moving that is what she believes to be the result of her mother's love life. Gentry plays the character of a scorned daughter, struggling with her racial identity, incredibly well.
Having a Black father and living with her white mother, Ginny's sense of isolation in regards to her racial identity is something that guides her through many experiences. She addresses the struggles she faces in several episodes and brings the struggles of young Black women to light. These experiences are contrasted by that of her boyfriend Hunter Chen, played by Mason Temple, who faces an entirely different set of struggles in his own identity as Chinese. Both experience real setbacks due to racism, and yet they still can't see eye to eye on what those realities entail. 
Ginny and her newfound friend group represent several issues that many teens deal with today. From struggles with self-harm and body image to sexual orientation, every kid in Wellsbury is dealing with something unique unto them. The teens of Wellsbury are certainly dramatic, and under the immense pressure of their high-achieving parents, they find themselves in need of serious outlets. Like many teens, they drink, party and smoke and lean on their peers for support. Though there are some true tragedies occurring in their lives, they are, for the most part, normal teenagers. 
On the flip side, the parents in Wellsbury are certainly unhinged, to say the least. Howey plays off Georgia's sweet exterior and wildly immoral interior with ease and grace, but she's not the only adult to play in the manipulation game. From the second she lands in Wellsbury, she networks and manipulates her way into working on the mayor's reelection campaign. 
Local mom Cynthia Fuller, played by Sabrina Grdevich, asserts herself as the moral compass of Wellsbury and is at constant odds with Mayor Paul Randolph, played by Scott Porter. Even the mayor is not as sweet as he first seems, and between him, Cynthia and Georgia, chaos is never far from breaking out. 
Georgia aims to gain as much power as she can in case her husband's will doesn't come through. Her survival mode constantly outweighs her morals and leads her to commit serious crimes as overcorrections. 
This first season sets a contrast between Ginny's childhood and Georgia's, subtly drawing connections between the two. As Georgia's past becomes more apparent to her children, Ginny's internal rage begins to drive her life. As this occurs, Ginny starts to act more and more like her own mother.
While Netflix has a habit of creating unrelatable teen dramas with purely despicable characters, this series seems to set itself apart from the rest. Yes, the characters still have moments where you'd like to scream at them to get a grip or simply not be so incredibly stupid, but these moments add to the story as a whole. Teenagers aren't perfect, especially as sophomores in high school. This can make them seem selfish and annoying, but growing up is hard, and realizing that no one — not even your parents — is perfect is a rude awakening that we all have to face eventually. 
While Georgia's imperfections and craziness may be more extreme than the average parent, the tension in the mother-daughter relationship is well portrayed in this series. Howey and Gentry really sell the love-hate relationship that parents can have with their kids, especially as they're growing up into adults. 
While there is plenty of life lessons and classic coming-of-age drama, this series still manages to wind the heavily guarded mysteries of Georgia's past seamlessly into the plot. These little horrors slowly reveal themselves until you are left shocked and horrified by the life she's really led. This series runs like the Wild West, where rules are irrelevant and morals are subjective, so be prepared because you're in for a ride. 
Ivy Secrest can be reached at entertainment@collegian.com or on Twitter at @IvySecrest.