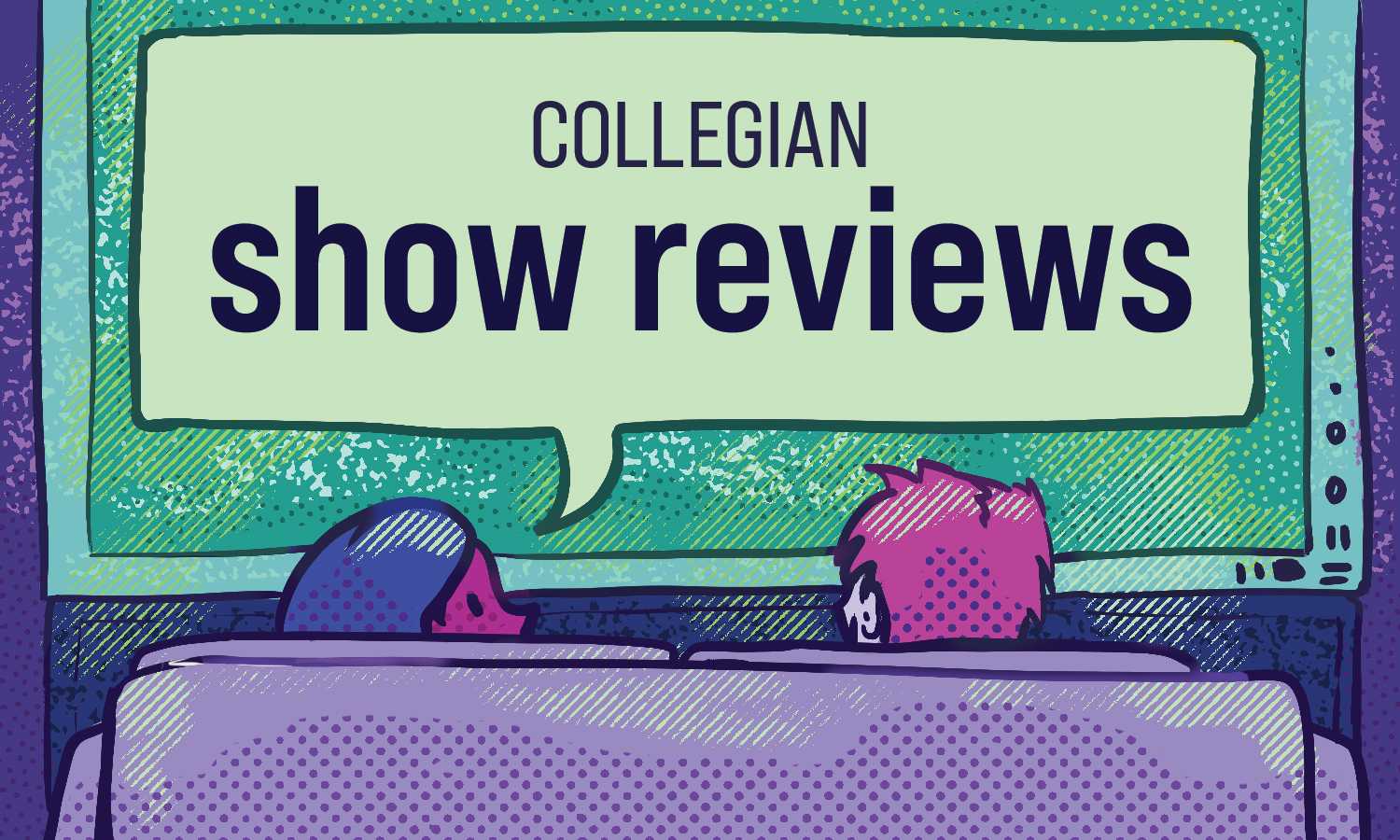 Well, Valentine's Day has come and gone. No, it really has. I'm serious. Check your calendar. It's February 15. I know, it snuck right up on us. Now all of those unsubtle texts you got from your significant other yesterday casually asking about your plans for the night are starting to make a bit more sense, aren't they? 
If you're looking to make up for a lost V-Day, here's our list for the best "I Love Lucy" episodes to check out!"
Honestly, you're not alone. Had I not been slated to write a newspaper article about it, I probably would have forgotten about Valentine's Day too and spent the holiday sitting on my couch watching "30 Rock" and eating soup. Fortunately, having been warned ahead of time, I instead spent it sitting on my couch watching "I Love Lucy" and eating sweet tarts with a slightly higher awareness of just how lonely, pathetic and miserable I truly am.
From Sam and Diane to Ross and Rachel to Homer and Marge, the small screen has been no stranger to sweethearts over the years. But no broadcast beloveds have ever surpassed the pixelated passion of Lucy and Ricky. If you're looking to make up for a lost V-Day, here's our list for the best "I Love Lucy" episodes to check out!
1. 'Lucy Does a TV Commercial'
Valentine's Day can be tough on us single folk. And if you're anything like me, nothing helps to numb that sinking dread of eternal loneliness that resurfaces in the mind every Feb. 14 quite like downing a nice bottle of Jack Daniels, or perhaps some Svedka or maybe, if you're the kind of person who likes your booze with bodily benefits, some good ol' fashioned Vitameatavegamin.
Yes, Vitameatavegamin has vitamins, meat, vegetables and minerals — as well as a nice splash of the devil's lemonade to wash it all down — making it the perfect concoction for comedy gold in this classic episode. It's Lucille Ball's spastic, wide-eyed shakes and sputters that tremble across her face after each sipped spoonful of the medicinal intoxicant — "So tasty! Just like candy!" — that really sell this piece. The forced smile through puckered, sapor-shocked lips, the panicked nod given at the start of each take; it's a shining illustration of Ball's innate knack for facial expressions and comedic timing, and one that will not soon fade from the cultural zeitgeist.
2. 'Job Switching'
Nothing says "I love you" quite like a box of chocolates. Except, perhaps, for the words "I love you" spelled out in sky writing or a man parachuting down from an enormous heart-shaped hot air balloon with a single rose, proceeding to croon "The Way You Look Tonight" while pink and red fireworks explode in the sky overhead. Or cleaning the toilet without even being asked.
Regardless of how you show your affection, though, there's no doubt that chocolates are a quintessential expression of the kind of store-bought, commercialized love that we all like to spread around on the Day of Love. And if you're looking for a nice candy-coated farce to go along with your candy-coated eats, there is none sweeter than "Job Switching."
Undoubtedly one of the most iconic episodes in the "I Love Lucy" canon, this installation sees Lucy and Ethel taking on the working world after Fred and Ricky express doubt in their abilities to earn their own living. Modern criticisms and sociological nitpicks about the show's resolution of the conflict aside — Lucy and Ethel ultimately decide that the working world is too difficult to navigate and return to their housework — "Job Switching" remains a pioneering demonstration of the show's willingness to subvert cultural norms and highlight through humor the dissatisfaction toward the constraints American culture placed on housewives in the 1950s.
3. 'L.A. at Last!'
We all have our celebrity crush. I was madly in love with Pearl from "Finding Nemo" from ages 5-7 before I realized she was an animated octopus and could never return to me the love I felt for her. I subsequently fell in love with Cinderella, Æon Flux and Lara Croft before learning from my psychiatrist that what I was interpreting as "love" is actually a psychosexual condition called "toonophilia," which I really ought to get treated before I go full Pygmalion and end up marrying a painting or body pillow.
However, for those with more traditional celebrity crushes, meeting their pop culture paragon can be a discombobulating experience — as it is with Lucy when she runs into dapper screen-dream William Holden in this episode. Complete with fake noses, pied faces and one of the most cringe-worthy staring contests in television history, it's a half-hour har-har fest guaranteed to brighten your Valentine's Day.
4. 'The Tour'
We're in Beverly Hills for entry number four and still in hot pursuit of celebrity dreamboats. This time the target in question is Richard Widmark, whom Lucy and Ethel are out to catch after having been denied an invitation to lunch with him and Ricky. Their plan: break into Widmark's Beverly Hills neighborhood and steal a grapefruit from the tree in his backyard. Their method of entry: a Hollywood tour bus.
Unlike our previous entry, the laughs here don't come from the women's encounter with Widmark but their interactions with the gawking characters on their tour. With extensive seat-switching, obnoxious interruptions of the tour guide and a premature exit at Widmark's house, it's the perfect send-up of the rabidity of Hollywood fandom and a must-watch for any I-heart-L fan.
Scott Powell can be reached at entertainment@collegian.com or on Twitter @scottysseus.