James Blake brings soul into the future on 'Assume Form'
Henry Netherland
January 23, 2019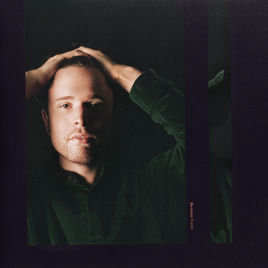 James Blake brings classical and electronic music together in a way no one has ever heard before.
Truth be told, I have not previously been a fan of James Blake. My first exposure to him was from a his song "Retrograde." The instrumental was colorless and Blake's voice felt flimsy without much in the way of interesting progression. In fact, I was originally going to skip over his new album, "Assume Form," until I saw an interesting feature list which included the likes of Metro Boomin, Travis Scott, and my favorite international act of 2018, Rosalía. This is far from the first time Blake has worked with hip-hop and rhythm and blues artists, but it is his most extensive feature list to date.
Sober listening
The title track kicks the record off with a series of beautiful piano notes. At first, the instrumental is pretty simple with a single piano refrain and a beat, but as the song progresses, it becomes so much more colorful with several effects and elements of electronic music added in. Eventually, the track concludes with what sounds like choral vocals but edited to a point where they sound inhuman.
"Mile High" with Travis Scott and Metro Boomin is a unique track, to say the least. Each of their individual styles is melded gracefully into one lowkey, tribal-tinged track with haunting flutes and violins everywhere in the background. The song is decent, but there is little tangible progression.
Moses Sumney, another artist I was previously underwhelmed by, actually makes an electrifying contribution on the song "Tell Them." Over the punchy beat, Sumney brings a nasally, raspy falsetto that adds personality to the track.
Unfortunately, "Barefoot in the Park" with Rosalía was one of the less noteworthy moments on the album. There are elements of the traditional flamenco style Rosalía typically sings in, but the instrumental arguably caters more toward Blake's voice. As beautiful as Rosalía's voice is, the song does not really take advantage of her immense talent.
"Can't Believe the Way We Flow" is the most psychedelic track. The instrumental reminds me of something that would have appeared on the last Jamie xx record. Backing up Blake's falsetto are gorgeous refrains that sound like pure bliss.
One smoke session later…
Andre 3000 and Blake have great chemistry on "Where's the Catch?" I really liked the infusion of effects on this track in particular. Andre 3000 has a solid verse over the piano loop towards the end, and Blake enters in what almost sounds like a distorted electric guitar.
Blake, surprisingly, samples one of my favorite lo-fi hip-hop recordings, "La Contessa, Incontro," by Bruno Nicolai on the song "I'll Come To." Fortunately, he does the sample justice through his incredibly textured production. The strings really bring the romantic sentiment of the lyrics to life.
"Power On" is not a complete throwaway, but, compared to the rest of the record, it clearly has the fewest interesting ideas. The lower keyboard notes on the verses sound out of place among Blake's boyish vocals. On top of that, the chorus doesn't really make a strong impression even after multiple listens.
Blake's sample of an operatic falsetto in the distance on "Don't Miss It" is glorious among the minimal piano and beat. The song is five minutes, but it doesn't feel that long. Blake's delivery of the chorus is beautiful.
"Lullaby for My Insomniac" has a solid chord progression. It repeats itself nearly for the entire duration of the track, but Blake mixes it up every refrain by increasing the impact of his bright falsetto background vocals.
Overall: 8/10

Best songs: "Lullaby For My Insomniac," "I'll Come Too," "Assume Form," "Can't Believe the Way We Flow," "Tell Them," "Don't Miss It" and "Where's the Catch?"

Worst song: "Power On"
I'm really glad I gave this record a shot. I regret not looking into Blake's previous releases more objectively. Despite my ignorance towards his discography, I can still appreciate the colorful production and more tangible vocals. I would love to see Blake collaborate with more contemporary artists in the future to see how he will extend his sound.
Henry Netherland can be reached at entertainment@collegian.com or on Twitter @NetherlandHenry.