Stoned vs. Sober: Kurt Vile throws it back on new album "Bottle It In"
Henry Netherland
October 16, 2018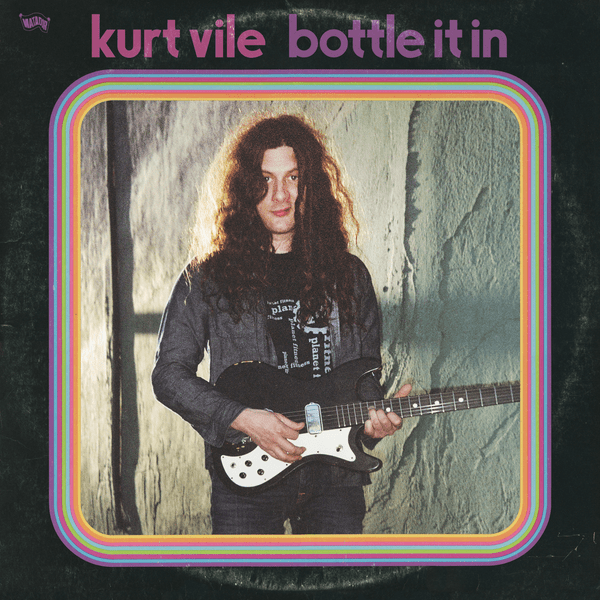 Editor's note: The activities portrayed in this article were done legally and in a safe environment. 
Coming away from the success of "Lotta Sea Lice," his 2017 collaboration with Courtney Barnett, indie folk rocker Kurt Vile continues down his path of rootsy psych-folk.
Vile is a Philadelphia-raised singer-songwriter who has been musically active for a decade and a half, formerly working with another Philadelphia act, The War on Drugs. Since 2008, he has maintained a string of critically and commercially successful solo releases, by indie folk standards.
Vile typically takes a laidback, slack approach to his version of folk music. This is not to say he does not have any musical ambition, which he does, with several tracks in his discography surpassing the 10-minute mark. Unfortunately, this ambition acts as Vile's greatest musical detriment. When he takes on longer song lengths they often feel unjustified because Vile will often rehash the same guitar chords while slowly increasing the instrumental density of a song.
Vile's nasal accent is filled to the brim with personality by itself. Not to mention it perfectly compliments the twang of his guitar tones. But as friendly and down to earth as his voice can be, it can be a little off-putting when he hovers around a note but does not hit it directly. I thought this would be an interesting comparison to do sober and after a smoke session. 
Sober listening
"Bassackwards" has some of the strangest production I have ever heard on an acoustic cut. Interspersed with more traditional guitar chords are other sampled guitar chords that sound reversed, creating a spinning sensation. Vile's guitar playing is consistently pretty dreamy, but it does wear out its welcome a bit toward the end of the 9:46 runtime.
I love the dreamy reverb soaked vibrato Vile includes on "Rollin' with the Flow." Some of his vocal melodies run a bit flat, but he continues to maintain this slacker persona that matches perfectly with his gentle indie folk.
One smoke session later…
I know I said earlier Vile's singing is a little hit or miss for me, but I don't think there's a section on the album as vocally unlistenable as the 10-minute title track. His singing is noticeably awkward and his falsetto is weak. The minimal guitars and annoyingly repetitive drum pattern do nothing but put a spotlight his vocal shortcomings. There is absolutely no reason this song should be almost 11 minutes long.
The guitar chords in "Mutinities'" remind me of the kind of thing you'd hear a on Midwestern emo song circa mid-2000's, something from an American Football record or something. He does reuse the same chords over and over again, but there is a bit of intricacy with the constantly shifting rhythm within each riff. Not to mention the transitions from a fairly barebone instrumental to a drony, very dense and almost noise-rock influenced instrumental.
While "Bottle It In" is not really a standout release within Vile's discography, it's still a pretty decent release and I cannot really say I disliked any of the instrumentals. My only issues were Vile's occasional offkey singing as well as how he stretched out his instrumentals to ridiculous periods of time. Vile is not exactly a versatile artist, so some of these extend portions can be hard to stomach.
The closing track, "(bottle back)" is a bizarre track for the record. It's a cute, cartoonish sliver of glitchy electronica that Vile alluded to earlier in the record with some of the production, but this is where he fully embraces the genre.
Overall: 6/10

Best tracks:  "Hysteria," "Mutinies," "Rollin' with the Flow," "Bassackwards," "(bottle back)"

Worst track: "Bottle It In"
Henry Netherland can be reached at entertainment@collegian.com or on Twitter @NetherlandHenry.