Denzel Curry breaks all taboos during Denver tour stop
Henry Netherland
October 3, 2018
Still hot off of his critically acclaimed third LP, "Ta13oo," South Florida rap extraordinaire, Denzel Curry brought his fiery flow to Denver's Cervantes' Masterpiece Ballroom on October 1.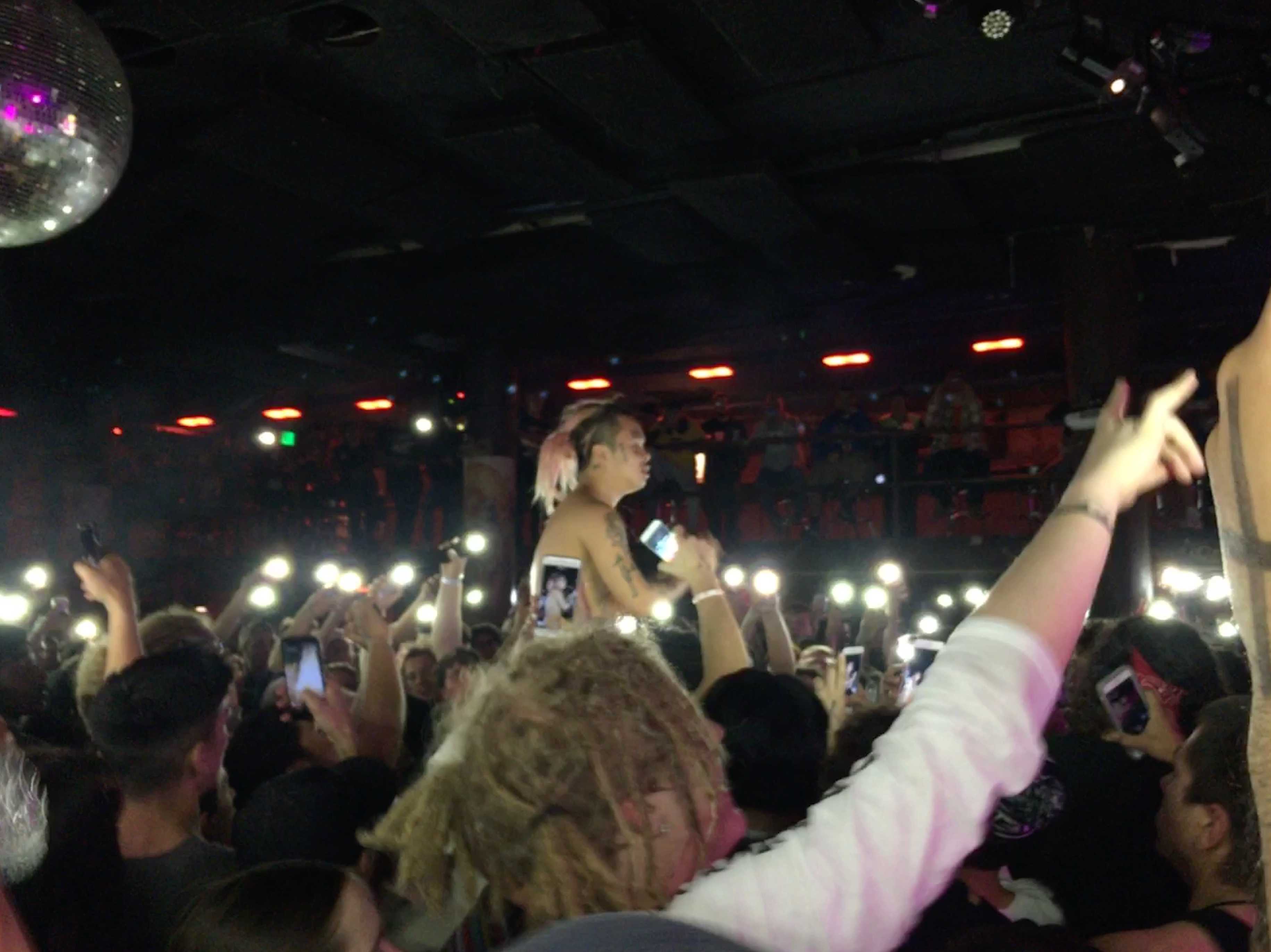 Opening for Curry was self-proclaimed "greatest Asian rapper alive," Kid Trunks. I was mostly aware of his presence through his association with other South Florida rappers like Ski Mask the Slump God and Lil Pump, but never really engaged with his music directly.
Throughout very brief encounters with his music, Kid Trunks' tracks are the poster children for generic trap music. His songs are hardly memorable or unique. 
Given that Trunks hails from Broward County, Florida, the same region late rapper XXXTentacion hailed from, there was an expectation of at least a few mentions of the rapper's recent passing. What I was not expecting was for Trunks to use X's songs for nearly half his set including the opening. While it would be understandable to continue mourning the loss of a close friend, it almost felt like Trunks was aware that he is far from the most popular rapper in the region, so he had to make up for it by pandering to X fans.
However, despite my very harsh criticisms towards the core of his material, he was able to maintain a stellar amount of energy with the audience; a level of energy I have never seen from other opening acts and only occasionally from headliners. Once again in spite of his usually disappointing output, I do not feel like there could have been a more appropriate preview of what would come in the next performance.
Trunks' set rating: 5/10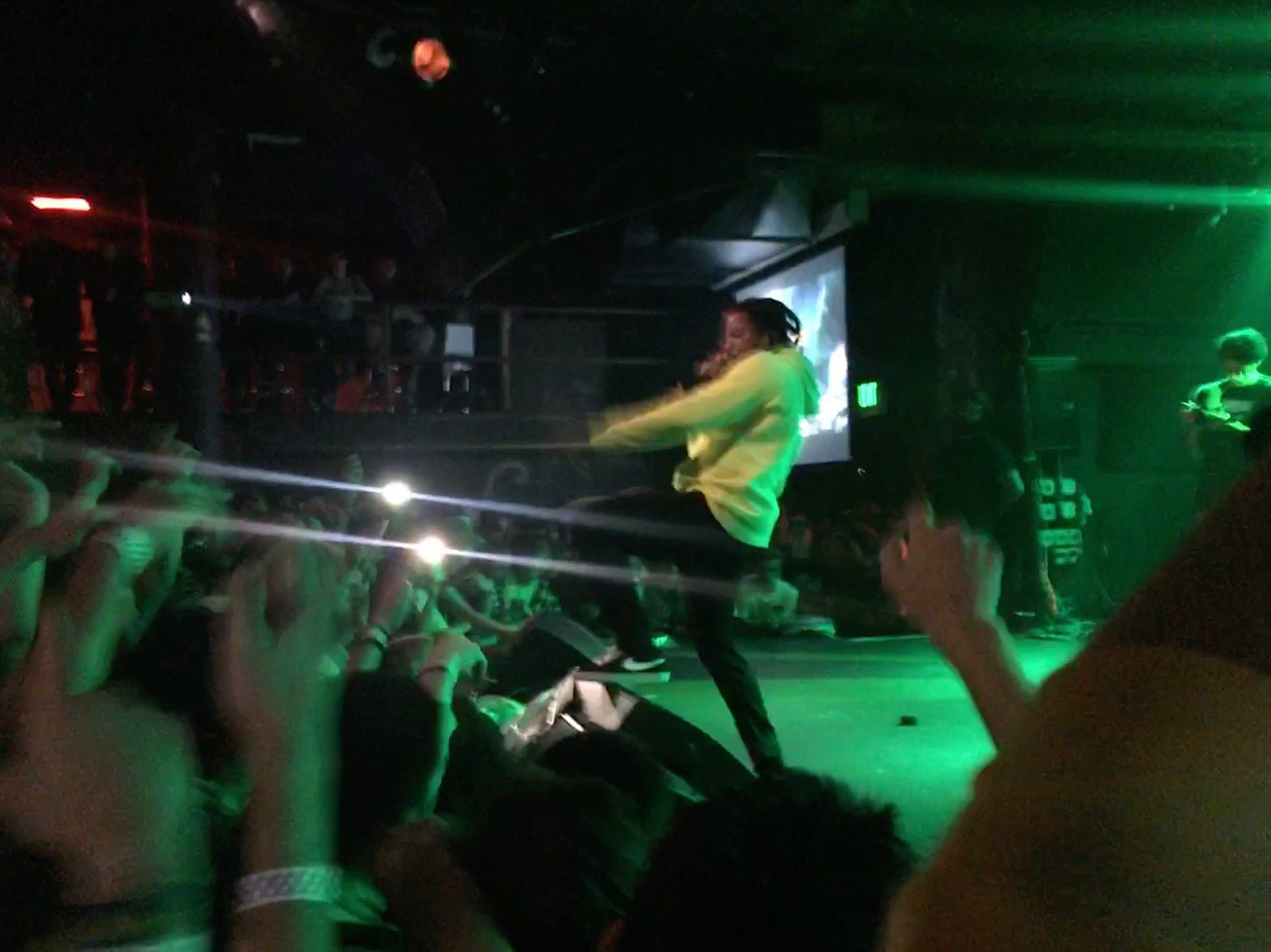 Considering that Curry dropped what is unquestionably one of the best hip-hop releases of 2018, I expected nothing short of incredible from him in a live setting, which is exactly what he delivered. I have never seen someone maintain such a high level of performance, energy and conviction from start to finish.
Even during his more laid back R&B tinged cuts, he was able to maintain steady rapid-fire triplet flows that do not let up. During the harder, more punk cuts, his flows are almost reminiscent of bullets coming out of a machine gun. Backing him up on these heavier tracks are ghostly, horror movie inspired instrumentals that evoke feelings of eeriness.
Curry divided the show into three acts, much in the same way he divided "Ta13oo." Every act came with an outfit change. While it is questionable how the wardrobe changes correlate to "Ta13oo's" concept, I can at least give him credit for being more ambitious than his peers in his live sets.
My only real complaint was that Curry didn't interact with the audience or show off his everyday personality. Considering the audience is paying in order to see a specific performer in real life, I personally feel like fans are entitled to at least some form of direct communication with the performer.
Curry's set rating: 9/10
Collegian reporter Henry Netherland can be reached at entertainment@.com or on Twitter @NetherlandHenry.