Café Tacvba kicks off Latinx Heritage Month at the Mishawaka
Henry Netherland
September 18, 2018
Latinx Heritage Month is off to a fiery start thanks to Mexican alternative rock band, Café Tacvba.
On Sept. 15, more than 100 people gathered at the Mishawaka Amphitheater to see the band perform live. The event was organized in collaboration with Colorado State University's El Centro office. Not only did the day of the show coincidentally fall on the first day of LatinX Heritage Month, but it also just happened to be the day before Mexican Independence Day.
El Centro Assistant Director Manuel Del Real was proud that El Centro was able to help with the planning of the concert.
[I'm glad that] we were able to collaborate with the larger community outside of CSU," Del Real said.
American-centric music fans may not be familiar with the quartet, but south of the border, they have gathered quite the fan base over the years, garnering tens of millions of streams on Spotify and YouTube despite being around since 1989. The group rose to prominence with multiple records during the 1990s through their unique blend of punk, Latin rock and even hip-hop.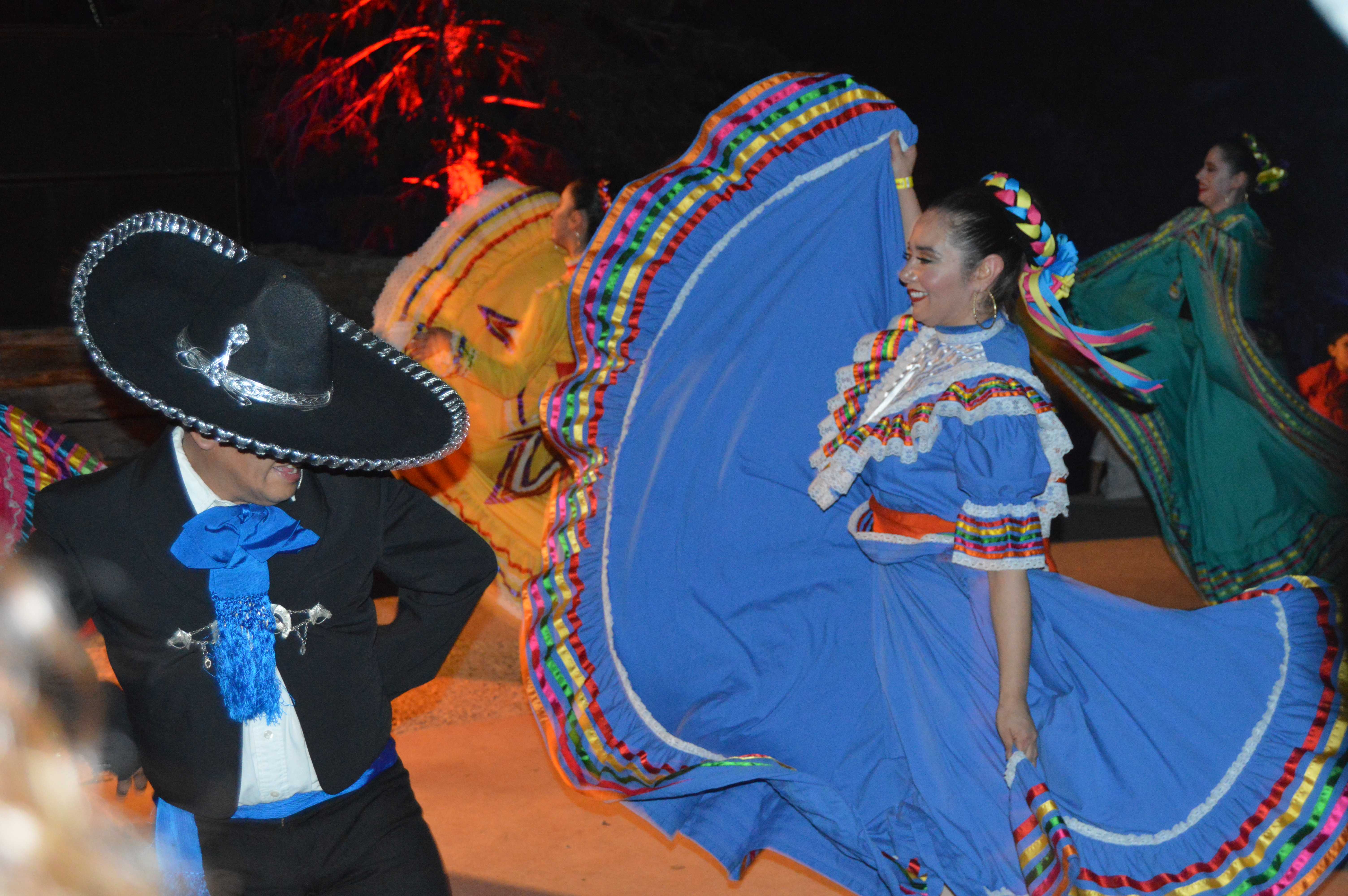 Before the show began, multiple dancers came out to perform "baile folklórico," a traditional Mexican folk dance involving heavy choreography, exaggerated gestures and elaborate garments. The dance is intended to be representative of different regions, according to El Centro Family Leader Fernando Montelongo.
After the "baile folklórico," the two openers for the show, iZCALLi and The Marías respectively took the stage.
iZCALLi is a Denver-based rock group that formed in the mid-2000s. Stylistically, their website states they are influenced by everything "from cumbias to Zeppelin."
The Marías, on the other hand, formed in late-2016 and have taken on a much smoother and more sensual application in their music. Their Bandcamp claims their music is a "fusion of jazz, psychedelia, funk and lounge." There is also a prominent element of a bedroom-pop aesthetic in their catalog.
Fans were ecstatic to see all the bands perform. Fort Collins resident Jesus Calderon said this was not his first time seeing the groups live.
"I'm a fan of Café Tacvba and iZCALLi," Calderon said. "I saw them last year when they came to [Denver]. They're a great live show overall."
A list of additional events for Latinx Heritage Month can be found here.
Henry Netherland can be reached at entertainment@collegian.com or on Twitter @NetherlandHenry.