5 classic albums that you should still listen to today
Miles Parrish
March 21, 2018
The criterion for what good music encompasses is ever-changing, but some albums are timeless. Here are five classic albums that are still hanging out in the must-listen-to category today: 
Nirvana – "Nevermind"
Almost overnight, Nirvana became an international sensation thanks to their second and most successful album, "Nevermind." Not only did the album bring huge success to band members Dave Grohl, Krist Novoselic and Kurt Cobain, but it also catapulted the grunge movement in Seattle and alternative rock as a whole to a commercial stage and brought light to bands like Soundgarden, Pearl Jam and Alice in Chains. This massive shift brought on by "Nevermind" completely altered the course of mainstream music. Songs such as "Smells Like Teen Spirit," "Come As You Are" and "Lithium" are still huge today and the band's influence still stretches far and wide to the emerging artists of our time. The entirety of the album bottles a unique sense of controlled rage and still holds up wonderfully today, and if you have not given it a listen from front to back, it's almost a necessity that you do so. But even though "Nevermind" took the band to a world of triumph, Cobain was not satisfied with it and its "radio-friendly" production. This would later spawn Nirvana's third and final album "In Utero," which featured the band at their rawest and most distortedly synchronized form; it's another classic in its own right. 
Fleetwood Mac – "Rumours"
An album with an immense history behind it, Fleetwood Mac's "Rumours" is a timeless and elegant tragedy. Before they began recording the album, members faced divorce and separation, and two of the band's long-time lovers had broken up after a six-year relationship; all of this is channeled into the creation of "Rumours" and its composition of delicately dramatic acoustics and heartfelt piano sections. The various misfortune that each member of the band was facing at the time of recording is not only used as a tool for the construction of the album, but it is also eternally felt when listening. "Second Hand News" opens the album with Lindsey Buckingham directly referencing his broken relationship with fellow band member Stevie Nicks. "The Chain" is one of the most heartbreaking songs about heartbreak itself, and "Gold Dust Woman" challenges naive interpretations of love. The general tone of lost love and reflection is inescapable throughout the 12 tracks on the album, and it makes for an album that is both relatable and sonically brilliant. 
When "Straight Outta Compton" released on August 8, 1988, a massive cultural shift came with it.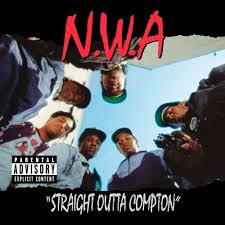 N.W.A. – Straight Outta Compton
When "Straight Outta Compton" released on August 8, 1988, a massive cultural shift came with it. The message was raw, rebellious and indifferent to those it offended, and it kickstarted the gangster rap movement. "Back then we was calling it reality rap. It was the media that called it gangster rap," said Ice Cube in a 2015 Rolling Stone Magazine interview.  Whether it's blatantly provocative titles like "Fuck Tha Police" or lyrics about the unrepresented life in the ghettos of Compton, the blissful ignorance of the comfortable-living white man was disrupted, and he was pissed. The media and even the FBI hated it, but the publicized expression of their distaste with N.W.A.'s breakout album only made it more popular. As they say, "There's no such thing as bad publicity." In N.W.A.'s case, this was more than true. Mass media protests not only put N.W.A. on the international map but west coast rap as a whole. From front to back, "Straight Outta Compton" delivers 13 tracks of pure,  justified rage that still maintains relevancy today. In a world where rap is consistently topping the charts these days, it's only right for your ears to pay tribute to the album that started the revolution.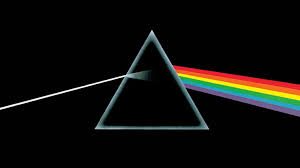 Pink Floyd – Dark Side of the Moon
The album of choice for any sprouting stoner, Pink Floyd's "Dark Side of the Moon" is a tour de force of prog rock and almost unanimously considered the biggest album the genre has ever seen. While everyone and their momma knows the song "Money," this album is far from a collection of different songs; it works as a cohesive singularity. Transitions between tracks are seamless and masterfully ominous. "It's a journey." As cliché of a phrase this is in reference to "Dark Side of the Moon," it still holds true. The opening progressions of "Speak to Me" and "Breathe (In the Air)" are some of best introductions in music history. As the album moves forward, "On the Run" enters the sequence of DSOTM like an anxiety-ridden nightmare, and "Time" snaps us right out of it with a cluster of alarm clocks to pull us back into Pink Floyd's sonic dreamscape. While DSOTM clearly has hits, they aren't as effective without the background of the whole album behind it. So, for those that have not given it a full listen, I not only endorse doing so, but I almost demand it.
Led Zeppelin – IV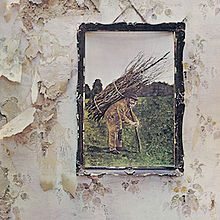 Not much can be said of Led Zeppelin that hasn't been said already. They're the defining band of the 70s and reasonably so. Mixing hard, electrifying rock with folk, Led Zeppelin's "IV' is an exhibition of a both hard-hitting and delicate creation. Tracks such as "Black Dog" and "Rock And Roll" are certainly fast-paced and explosive, but "IV" presents another side to Led Zeppelin's music that is almost opposite to those songs. "The Battle of Evermore" and "Going to California" are two of the band's softest tracks, and they're just as great and legendary as the hard rock style that Zeppelin is accredited for. Not only is "IV" a classic for its instrumentation, but also for Robert Plant's storytelling. The themes on the album range from tales from J.R.R. Tolkien's "Lord of the Rings" book series to a story of Mississippi Flood of 1927, as heard on "When the Levee Breaks," along with typical, yet beautifully written heartbreak pieces. But, "IV" would be nothing without "Stairway to Heaven." "Stairway to Heaven" is the culmination of the styles represented throughout the rest of the album. It's the perfect blend of Zeppelin's folk and hard rock styles serving what can be considered an eight-minute rock opera. "IV" is heavy and mystical blend, and it makes for an exciting and thoughtful ride.
Collegian reporter Miles Parrish can be reached at entertainment@collegian.com or on Twitter @parrishm20.