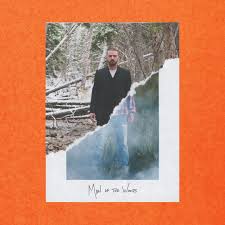 Justin Timberlake's new album is different but unexciting.
Timberlake headlined the Super Bowl the halftime show. And with the release of his new album, "Man of the Woods," I can't help but wish it was Janet Jackson performing.
It is not that this album is awful, it just is boring. With the release of the singles and promotion for this album, Timberlake alludes to folk and even country music referencing that he wants to get back to his Tennessee roots. Even the title of the album, "Man of the Woods," suggests a more rustic sound. But it's not. It is just slowed down pop music.
You can wear flannel (and sing about it) all you want, but that doesn't make your music anymore folksy.
Recently, we have seen a wave of artists trying to find and redefine their sounds, like Taylor Swift with "Reputation" and Fall Out Boy with "M A N I A." This is just another example of exactly that.
Best songs: Supplies, Young Man

Worst songs: Higher higher, Flannel
It is not like any of his other albums. Timberlake has been a prominent face in high energy pop music since he was 14 with NSYNC. That wave of Timberlake pop has continued far into his years as an adult musician, as seen by his hits in recent years, like "Can't Stop the Feeling." While it is a different sound than we are used to with Timberlake, it lacks creativity. Nothing off this album strikes me as particularly innovative or groundbreaking.
Generally speaking, this album is low energy, which perhaps the former Mickey Mouse club member intended. Full disclosure, I did find myself dancing a couple of times, a clear result of the well constructed beats on some songs. But nothing got me jamming as hard as the pop anthem SexyBack off of his 2006 album, an example of how he has changed and developed as a musician.
"Man of the Woods" is a 16 track album coming out to around 1 hour and 6 minutes. It opens with a track released as a single that makes any long time Timberlake fan do a double take. It is a sound we do not often associate with the Grammy Award winning pop star. It is more aggressive than some of his most famous songs and even has some techno elements to it. It is immediately followed by an upbeat song, more similar to the old Timberlake. A handful of spoken parts are sprinkled throughout the album, mostly at the beginning and ending of songs. The seventh track,"Supplies," has a more hip hop feel with even some elements like that of trap music. The closing track is a sweet and inspirational track dedicated to his two-year-old son.
A handful of other common household names in the music field worked on this album. One track features the R&B singer, Alicia Keys, and another features the country music singer, Chris Stapleton. Pharrell Williams, along with The Neptunes, produced many of the tracks. But, to his credit, Timberlake wrote and produced every track on this album.
Should you listen to it? Probably not
It is different. Timberlake moved away from the pop songs that high school dances are made of. But ultimately it is still a pop album, just with slower tempos. A lot of the songs vary, and while they do go together, they aren't all identical. It's nothing I haven't heard before, but it's new to Timberlake.
Collegian reporter Maddie Wright can be reached at entertainment@collegian.com or on Twitter @maddierwright.