Earl Sweatshirt, Jay Rock and more: 5 albums to look out for in 2018
Miles Parrish
January 29, 2018
Whether they're big or small, there is a vast number of musical artists with releases this year, and it is oftentimes difficult to keep track of all of them. So, here are five projects to look out for this year from artists you may or may not know of:
Earl Sweatshirt – title unknown
It's been almost three years since Earl Sweatshirt released his second album, "I Don't Like Shit, I Don't Go Outside," and on Dec. 31, Earl confirmed that he has new music on the way for this year. Ever since releases such as his mixtape "EARL" and his first album "Doris," Earl Sweatshirt has gained a lot of popularity for his unique flows and rhyme schemes over dark, zany beats. "I Don't Like Shit, I Don't Go Outside," brought a familiar yet new sound to his music filled with distorted yet coherent production. Needless to say, fans are patiently waiting to see what Earl can bring to the table on his next release.
Blood Orange – title unknown
After his 2016 release, Freetown Sound, the British singer and songwriter, Devonté Hynes, better known as "Blood Orange" has received a lot of public acclaim for the social commentary and cultural awareness that his music exemplifies. After claiming that his follow-up project to "Freetown Sound" is "78% done" in October of 2017, there is plenty speculation of what Hynes plans to gear his commentary towards. A whole lot has happened since the release of "Freetown Sound," and surely, it'll bring a whole lot out of material out of Hynes in turn. 
The Internet – title unknown
One of the hottest R&B bands out of California, The Internet is expected to bring a follow-up to their 2015 album "Ego Death" into 2018. Since their 2015 release, three out of the five members of the band have released outstanding solo projects: Steve Lacy's "Steve Lacy's Demo," Syd's Fin and Matt Martian's "Drum Chord Theory." Although there is no official word on a new Internet project for 2018, there are high hopes that the band will deliver.
Car Seat Headrest – Twin Fantasy
Started by Will Toledo, Car Seat Headrest has been one of the more exciting indie rock bands on the scene. In 2011, Toledo released the band's project "Twin Fantasy" to Bandcamp but has said that "It was never a finished work." This year, Toledo and the rest of Car Seat Headrest are planning to release an entirely re-recorded version of the album that started it all to satisfy Toledo's original vision.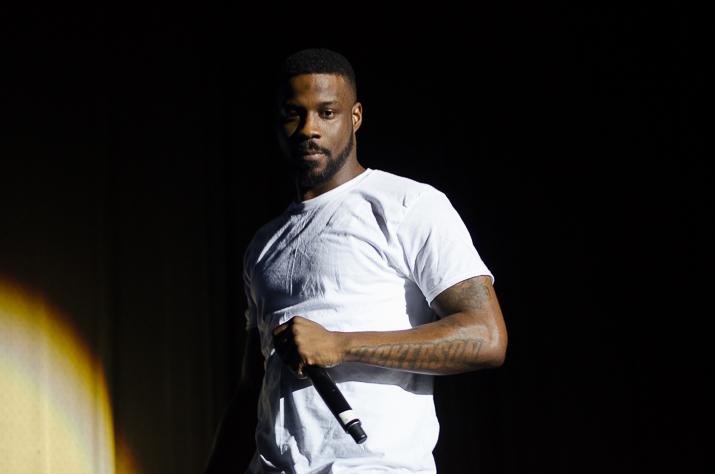 Jay Rock – title unknown
Signed to Top Dawg Entertainment alongside contemporaries such as Kendrick Lamar and Schoolboy Q, Jay Rock is not to be ignored in 2018. Ever since his heavy-hitting 2015 release, 90059, the California-based rapper has been relatively quiet up until just recently. On Jan. 12, Jay Rock released his first single, titled "King's Dead," to be featured on his upcoming album. Boasting features from Kendrick Lamar and Future, "King's Dead" serves as the perfect teaser for what Jay Rock has planned for us later in 2018.
Collegian reporter Miles Parrish can be reached at entertainment@collegian.com or on Twitter @parrishm20.