Alec Reviews Music: The Killers are back and it's wonderful
Alec Erickson
September 25, 2017
Oh wonderful, The Killers are back.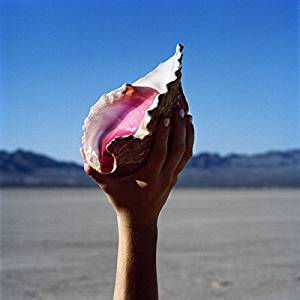 In the last five years, we have had plenty of times to devour and evaluate with "Battle Born" and just when you thought that the album was going to go stale, The Killers decide to drop their fifth studio album, "Wonderful Wonderful."
The Killers are the one thing that could not stay in Las Vegas. From their debut album "Hot Fuss" back 2004, the band has always had a spot in the mainstream spot light. "Hot Fuss" is arguably one of the few quintessential albums of the early 2000s. Every album following the debut, such as "Sam's Town" and "Day & Age," never found it hard to find a spot in the charts. With the release of "Battle Born" back in 2012, listeners  began to think they really understood who The Killers were, but five years is a long time, and in that time the band has had a chance to redefine who they actually are with "Wonderful Wonderful."
"Wonderful Wonderful" is a 10-track record that clocks in around 43 minutes in length. The big question that this record tries to invoke in its listeners is what does it mean to be a man. Brandon Flowers tries his best to put it all in song and for the most part with "Wonderful Wonderful" and it works well. There are a few brief moments when this idea seems to fall flat. Everything about this record seems larger than life, which makes it even harder to follow from start to finish, but in the end is still an enjoyable ride.
Musically, we hear just how these last five years have been spent by The Killers. Everything in this record is larger, cleaner and has more layers. Tracks like "Run For Cover" and "Out of My Mind" have an almost classic Killer's style about them but with a new twist: there are more elements and progression. Each track on this record seems like it may close out a set at a show, which in the end is slightly counterproductive. When each track has you thinking that you are listening to the end of a show and not somewhere in the middle than there may be something wrong. Yet, you cannot help but come back time and time again for tracks such as "Some Kind of Love" and "Life to Come." Yet there are tracks that just do not do anything for the record like "The Man" and "Rut," which have an almost tasteless feeling to them.
Lyrically, you can applaud The Killers for the theme that they are going with in "Wonderful Wonderful." What does it really mean to be a man? A question that you cannot help but think about when you listen to something like "The Calling" or "Tyson vs Douglas," two tracks that are dynamic and almost opposite in sound still have the same core and theme. What works best in "Wonderful Wonderful" is how well each track seems to complement each other. While it may be unintentional or not, Flowers has always understood his place in the band and his lyrics tend to reflect that. The theme of a man down on his luck and almost reaching the goal that the band set out for themselves can be heard in tracks like "Wonderful Wonderful" or "Have All the Songs Been Written?"
Should you listen to it? Yes!
"Wonderful Wonderful" is not a record made for you, the listener. This is a record that was made by and for The Killers, and in large part for Brandon Flowers himself and it shows. While there may be a few moments that may have you questioning why the band chose to do something like they did, you can almost completely disregard that sentiment after a few tracks with this record. Wonderful may be a bit of a stretch, but it is good to hear The Killers back together after a long time. While they may not be "The Man" anymore or in a "Rut" The Killers are still out to prove they are as relevant as they were in 2004.
The Killers:
 Formed in 2001 in Las Vegas, Nevada.
Have sold an estimated 22 million records
Have been nominated for seven Grammys.
Brandon Flowers and Dave Keuning are only founding members remaining in the band.
Collegian Reporter Alec Erickson can be reached at entertainment@collegian.com or on twitter @CTV_Ace.