Alec Reviews Music: Enter Shikari goes mainstream with 'The Spark'
Alec Erickson
September 26, 2017
Sometimes to start something new all you need is a spark.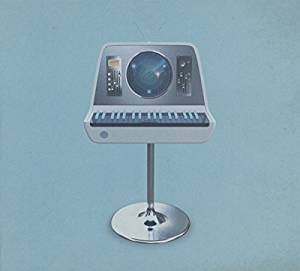 Enter Shikari have always had this unique spark that has helped them stand out for the better part of two decades. Pinning down exactly how they sound is no easy feat, most would be quick to label them post-hardcore, pop or even rave when you listen to their Myspace material. Here is one band that has always never fit into a label, record or genre wise, and their now fifth studio album "The Spark" is further proof of that.
Enter Shikari formed back before the turn of the century under the name Hybryd. Based out of St Albans, England the band did not get all four members into the lineup until 2003 when they changed the name to Enter Shikari. The band released several extended plays until the release of their debut record "Take to the Skies." After the release of their first record, they would constantly shift and evolve their sound to how they wanted it to be and not necessarily how fans or labels wanted it to be. For a while, the band tried to be rebellious and avoid signing with any label, even starting their own back in 2007. They would sign with a couple of labels for their later releases, but they returned to the indie style one more time with "The Spark."
"The Spark" is an 11-track record that clocks in at around 42 minutes in length. Noticeably, the first thing that listeners will pick up on is the lack of edge. There is not a whole lot that really remains unique to Enter Shikari on this record as it has a more mainstream appeal with a lot of its pop and electronic elements. There are still a lot to digest when you begin to really listen to the lyrics as most of it is commentary on the current state of affairs in the world. This is what works well for this record.
Musically, this record is clean around the edges, every riff sticks out and most tracks have a linear progression to them. The reason any of this is mentionable is that it is different for Enter Shikari; it is not usually what they do, but tracks like "Shinrin-Yoku" and "Airfield" are slower and more melodic. The vocals are not as much of a driving factor on some tracks and there seems to be more of a focus on guitars and trumpets than anything else, especially on "Shinrin-Yoku." There are these larger-than-life electronica elements layered throughout tracks like "The Sights" and "Undercover Agents." Then you get some experimental rap when listening to "Rabble Rouser." This record is as diverse as just about anything else in Enter Shikari's discography and that is what makes it even more enjoyable to listen to. You cannot expect this band to stick with one thing no matter what.
The lyrics are the only consistent theme throughout "The Spark." There are two narratives throughout the record that are further apart than you could possibly imagine. There is political commentary that is littered throughout tracks such as "Take My Country Back" and "The Revolt of the Atoms." Then you get this self-reflective and almost religious side of the record that handles belief when you listen to something like "Live Outside" or "An Ode to Lost Jigsaw Pieces." Listeners will go on a journey for sure when listening to this record from start to finish. There are a few strong lines on a couple of tracks that will stay with you long after you listen. That is what you want an Enter Shikari track to do, is make you think.
Should you listen to it? Yes
"The Spark" is a good record at its core. It is not revolutionary or radical in any way, the only difference with this one is that that you can pin it down after a couple of listens. Enter Shikari either were playing things a bit too safe or were trying to go a little mainstream with their style. It is not the worst thing, but does leave a few moments in the record a bit too generic. Overall, this is one record that may not have that spark, but it does have some ambition.
Collegian Reporter Alec Erickson can be reached at entertainment@collegian.com or on twitter @CTV_Ace.
Band information:
Formed in 1999 under the name Hybryd
Created their own record label, Ambush Reality in 2006
Debut record "Take to the Skies" is certified gold in the U.K.