Lorde releases single, announces sophomore album 'Melodrama'
Alec Erickson
March 6, 2017
Lorde is back with new music. These are words we have been waiting to say for four years now since the young singer-songwriter took the world and airwaves by storm. She announced and released the lead single off her sophomore album "Melodrama" Friday, and we are starting to hear just how much more mature she has become over the last few years.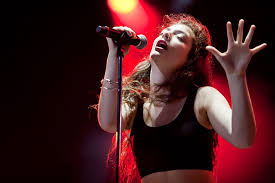 New Zealand born Ella Marija Lani Yelich-O'Connor is best known by her stage name Lorde. She was just 16 when she released "Pure Heroine." Before we all knew it, you couldn't go anywhere without hearing the tracks "Royals," "Team" and "No Better." She had a number one single and became a house hold name all in one year. We haven't had much new music from her since, and it was only a matter of time before we got a follow up album. Now, just four short years later, we have the first single "Green Light."
"Green Light" is a clean and very polished piece of dance-pop. That is something expected after years of waiting. If the names haven't given it away, Lorde has teased what the subject matter is about on her various social medias. Apparently, everything from "Green Light" to her new record will be about heartbreak and getting over it.
"Green Light" should get us all excited for the upcoming album release. There is no release date yet for "Melodrama," but expect it to come out sometime this summer or early fall.