From NPR to The Nerdist: Recommendations from podcasting experts
Katie Schmidt and Catie Perry
February 23, 2015
You know podcasts, the app that came with your iPhone and is currently sitting in your unused app folder. Yes, podcasters sometimes sound like they are in a cult (I have definitely used the phrase, "my friends in my headphones" before), but it is time for you to get on the podcast train.
You can listen to podcasts online, or download them to your phone for mobile listening. Ira Glass will help you.
A podcast is basically a recorded conversation, except the people talking are funnier and more interesting than you are.
Podcasts have become a platform where many people who might not have a voice can have their say and gain a following. Many people who host podcasts are semi-famous, such as comedians who should have their own late night show but were snubbed. Therefore, podcasts provide more diverse voices and perspectives.
So which podcast is right for you? I would recommend picking one or two and downloading an episode and see how you like the podcast life.
The Classics
Let's be honest, NPR has a monopoly.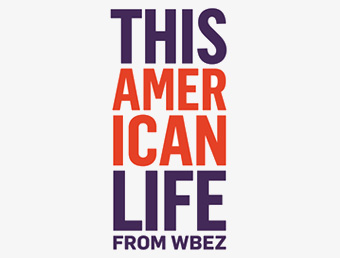 The most popular podcast in the country, this NPR show tries to portray American life in about an hour. Each episode has a theme, with titles such as "Switched At Birth" and "Cops See It Differently," and the famous Ira Glass walks listeners through that week's story.
This NPR spin-off looks into and uncovers holes in the real-life trial from the 1990s of a man who is currently in prison. As the host looks further into the case, the facts contradict and the story is muddled, and she becomes just as confused and intrigued as the listeners.
Full of expertly done sound mixing, this podcast tells stories in such a unique and immersive way. Each episode blends interviews, narration and sound effects and is centered around "one big idea," which varies from quicksand to football.
Comedy
Most of these are hosted by comedians and consist of interviews with celebrities.
Not Too Deep with Grace Helbig
The hilarious and awkward YouTube star interviews other YouTube stars with questions that are not that in depth (hence the title). Helbig is an expert at bringing out the charming awkwardness in her guests as well.
Aisha Tyler finally gets the platform she deserves to speak her mind and her rants. She interviews whoever she finds interesting and hilarity ensues.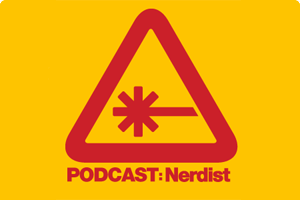 You probably know Chris Hardwick from "@Midnight," but true fans were listening to his podcast before his first comedy special (although really true fans watched him on "Singled Out"). Guests range from up-and-coming comedians to geeky celebrities to household names such as Tom Hanks. The most special episodes are the "Hostful Goodness" ones, co-hosted by Hardwick's comedian friends Jonah Ray and Matt Mira.
You Made It Weird with Pete Holmes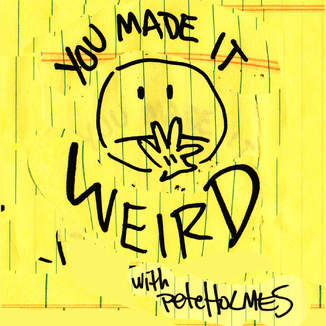 If you have three hours to spare, this is the podcast for you. The comedian often interviews other comedians and asks about their life, career, embarrassing stories or whatever else comes up. Holmes' maniacal laugh is hard to resist, especially when he talks about "Donny Drapes" (Don Draper from "Mad Men").
Employees of the online company, Rooster Teeth, sit down to discuss current events, video games and (usually incorrect) scientific theories. Although it often results in ridiculous and uniformed shouting matches, you usually somehow learn something.
Usually recorded in his garage, the grumpy comedian talks to his celebrity and comedian guests about their lives and careers. Filled with cursing and laughter, the interviews are lively and down to earth.
Educational
The only reason I am an interesting person.
Hosted by the snarky contributors to cracked.com, it's a mix of trends in history, pop culture and science. Podcasts include "Insane Coincidences That Shaped History," "Why Paris Hilton Is a Genius" and "Babies: Cuddly Idiots or Evil Super-Geniuses?"
This is like the How It's Made of podcasts. A product of the How Stuff Works network, the hilarious hosts take a topic and thoroughly explain it. Topics widely range from perfume to red hair.
Stuff You Missed in History Class
We all know that in 1492, Columbus sailed the ocean blue, but did you ever learn about the lost colony of Roanoke? This podcast takes what was obscured by the history books and turns it into a short history class. The hosts also discuss topics that are familiar to pop culture, but have not been closely examines from a historical context, such as Disneyland's Haunted Mansion and the Winchester House.
Entertainment
Many TV shows, including the Walking Dead, Better Call Saul, and Game of Thrones, have their own podcasts to discuss the show and talk behind-the-scenes. Other podcasts discuss what's new in pop culture.
This podcast, which originated on Tumblr, is four friends, all women of color, discussing pop culture. Entertaining and full of snark, they add a perspective you do not usually hear while discussing media.
Also from NPR, the hosts discuss the week in pop culture by reviewing film, TV, books and music. The "What's Making Me Happy" segment is great for finding a new book to read or an album to listen to.
Gender
This is the podcast nerdy guys have been waiting for. Hosted by the same guys from Rooster Teeth, the dudes discuss, yell and argue about video games, nerd culture and other various guy stuff.
This is hosted by two extremely smart, sassy and well-read women who are best friends. They live apart and the podcast serves as their chance to casually catch up and offer their thoughts on Kanye's latest antics, Shine Theory, Internet news, friendship struggles and more.
The perfect podcast for women in college; it is all about women in the workplace and how to achieve success. This short podcast tackles all the ideas that twentysomethings wonder about: body image, professionalism, the idea of "having it all" and much more.
Also from the How Stuff Works network, this podcast combines pop culture and feminism. The hosts take a topic and dissect representations of gender and sexuality. Topics range from serious issues, such as female genital mutilation, to lighthearted topics, such as the history of bras and underwear.
—
Podcasts are kind of like the new magazines because there are so many categories and niche options. If nothing here caught your eye, take a minute to browse the categories and see if there's one for you.
Collegian Interactive News Team member Catie Perry and Social Media Editor Katie Schmidt can be reached at socialmedia@collegian.com or on Twitter @catieperrycc and @KatieDSchmidt.