Reliving the highlights of the early 2000s
We are living in an age where Kim Kardashian's selfies are rampantly traveling through the internet, human interaction is becoming secondary and people actually think we care about their opinions. Living in this tumultuous time of high emotions and decreasing eyesight (from staring at small illuminated screens for so long), it is hard to remember the halcyon days — the early 2000s.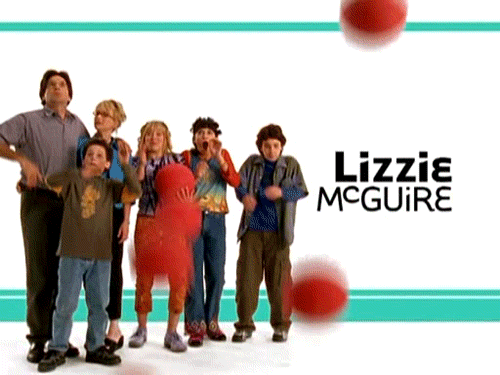 When I say early 2000s, I mean 2000 – 2008. Everything after that seems too recent in my young mind.
Most people long to experience life during the roaring 20s or the Baby Boom, but my all-time favorite era will forever be the 1990s – 2000s. Although I was only five years old when the 21st century took off, I do remember the most important parts of it — chunky blonde highlights, platform flip-flops and new weekly "Lizzie McGuire" episodes.
From what I have seen from various TV shows and movies, life seemed simple — better fashion, better television and a cheesy sense of humor you can't get away with in this generation. Looking back now, as I prepare to enter my second decade of life, I wish with everything in me that I could have lived my teen years during the early 2000s. And here is why:
Reality TV
The start of unrefined reality television began in the early 2000s. Some creativity-lacking person came up with the idea of following around people and documenting their boring lives.
Shows like "The Simple Life," starring best friends and social princesses Paris Hilton and Nicole Richie, got us all hooked on untalented wom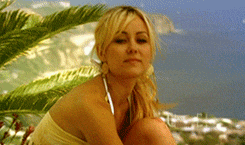 en embarrassing themselves on national TV. "Newlyweds" featured Jessica Simpson and Nick Lachey's first and only moments of marriage.
Parents were shocked, young children were unaware, and the teens were hooked.
When I think of TV in the early 2000s, I think of Lauren Conrad's bleached hair and Stephen Colletti's puka necklaces from "Laguna Beach." The fact that you can't access this show on Netflix makes me more distressed than Lauren's miniskirts. Following "Laguna Beach" was the critically acclaimed "The Hills," which you can't get on Netflix either
Goodbye forever, good reality TV.
Disney Channel
Disney's glory days are long gone. Before "Austin & Ally" and "A.N.T. Farm" graced our television screen, we had "Even Stevens," "Phil of the Future," "Life with Derek" and even "The Suite Life of Zack and Cody." The glory days, I say. 
Unless you grew up with "The Land Before Time" videos, these Disney Channel classics will remain with you forever, and you should raise your children with the same morals as "The Proud Family." 
TV entertainment
Before "Glee" and "Downton Abbey," there were "Friends" and "Seinfeld," and we would not be where we are right n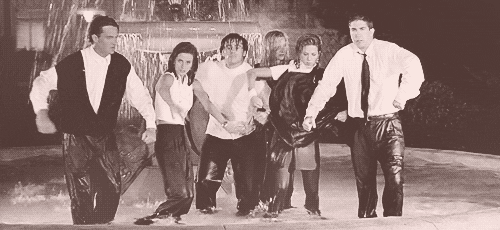 ow if it wasn't for these shows. Although they may have given us a skewed idea of what living through your 20s in New York City could be like, they let us into their lives then and we decided to stay. Joey Tribbiani forever.
SNL was also prime during this time. Tina Fey, Jimmy Fallon, Amy Poehler, Seth Meyers and Fred Armisen were all a part of the show around this time. And look where they are now.
Technology
Nothing says "I'm an angsty teen living in 2005" like typing away on your pink Razr phone with T9. Kids, back in our day we texted on a keypad with only 10 numbers. It was a lot harder than it is now, and I hope you understand that when you complain about the glitches on your iPhones.
Fashion
Denim. Shiny pants. Timberland high-heeled boots. Turtlenecks. These were fashion stables at the beginning of this century and we have, unfortunately, strayed since. If you didn't feel comfortable wearing those revealing disco halter tops and fishnets, you bet your Barbie was perfectly dressed in that.
Also, let us never forget about the denim dress Britney Spears rocked at the 2001 Video Music Awards. Iconic.
Music
There is only one name that matters. CIARA.
The rap and R&B music that came from this time was simply fantastic and will never be rivaled. Music produced in the late 90s drifted over into the beginning of the 2000s, and we ended up with the under-appreciated Nelly Furtado, Eve and a young Usher.
Destiny's Child also emerged around this time, and thus the slow rise to the reign of Beyoncé. We owe everything to this music scene.
Collegian A&E writer Zara DeGroot can be reached at entertainment@collegian.com or on Twitter @zaradegroot.