Throwback Thursday: The best Netflix TV shows and movies from your childhood
Sometimes, triggering a wave of nostalgia with some classic entertainment is the best way to spend the afternoon.
Before Colorado State University is once again packed, with each student overwhelmed about their classes and commitments, kick back and enjoy some of these throwbacks, all available to stream on Netflix.
–
Netflix television throwbacks
"Malcolm in the Middle"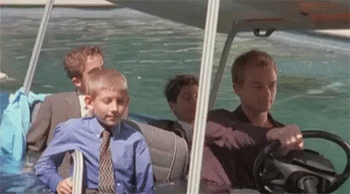 Life is unfair, isn't it Malcolm? This family comedy from the early 2000's is the epitome of teen angst. Malcolm is a gifted youth sandwiched between two eccentric siblings and two even crazier parents. The dysfunctional family dynamic is as comedic as it is relatable and frustrating. If you feel like reliving some of the "best years of your life" alongside Frankie Muniz, it's going to be a long day.
"Pokemon: Indigo League"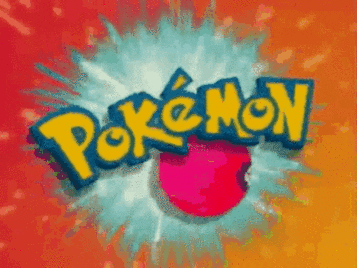 As kids, everyone was ready to catch 'em all. Netflix has the first two seasons of the long-running classic. The series follows Ash, whose main goal is to become a Pokemon master. With his friends Brock and Misty, Ash defeats gym leaders, learns more about the Pokemon world and quarrels with Team Rocket, a team that is arguably the best part of the show. Not to mention, "Pokemon: Indigo League" has some of the cheesiest dialogue — it's so bad it's good.
"Courage the Cowardly Dog"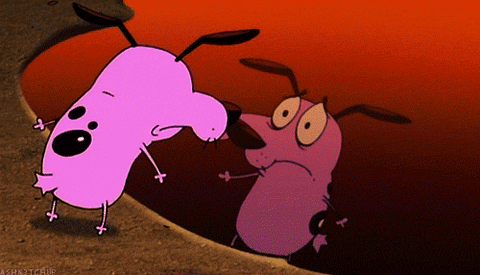 One of the darkest and most potentially-scarring shows on this list, "Courage the Cowardly Dog" follows a timid pink dog, and his two owners Eustace and Muriel. Courage constantly fights off the dangers surrounding his owners' land, getting himself into some pretty creepy and disturbing situations. Also, it's hard to forget Eustace's signature phrase, "Stupid dog!" or Muriel's obliviousness in any given situation.
Other TV throwbacks on Netflix:
"That '70s Show"
"Freaks and Geeks"
"The Grim Adventures of Billy and Mandy"
"Foster's Home for Imaginary Friends"
"Phineas and Ferb"
"Powerpuff Girls"
"The Magic School Bus"
"Digimon"
"Ed, Edd and Eddy"
"Justice League"
"Justice League Unlimited"
"Mighty Morphin Power Rangers"
"The Suite Life of Zack and Cody"
"Codename: Kids Next Door"
"Goosebumps"
"Arthur"
"Jackie Chan Adventures"
Netflix movie throwbacks
"The Emperor's New Groove"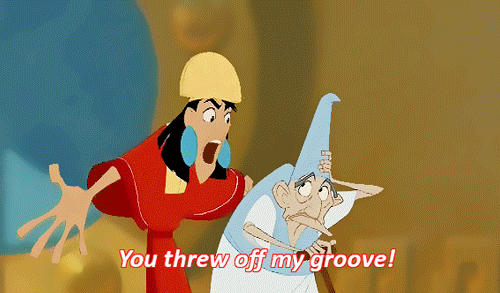 One of the most quotable, comedic and memorable Disney films of the early 2000's, "The Emperor's New Groove" revolves around pretentious Emperor Kuzco, who is accidentally turned into a llama by villainess Yzma and her doofy sidekick (with great one-liners), Kronk. This is one of those movies that can be enjoyed as a kid and as an adult, with classic characters and winning dialogue.
"Holes"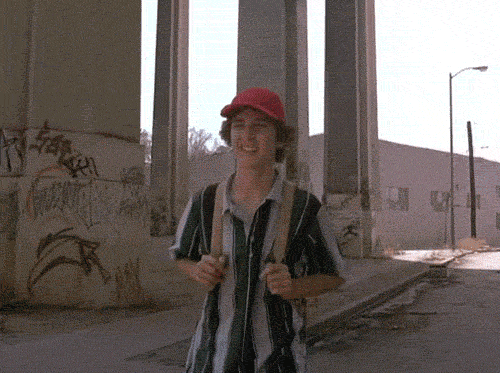 "Holes" is a gem from our middle childhood. The movie follows Stanley (Shia LaBeouf, before all of the paper bag, "I'm not famous anymore" stuff), a wrongly convicted teenager sent to a detention camp to dig holes for an unknown reason. As Stanley and his friends learn more about the holes, and their connection to "Kissin' Kate" Barlow, the movie becomes a dramatic, but oftentimes funny, coming-of-age tale.
"Good Burger"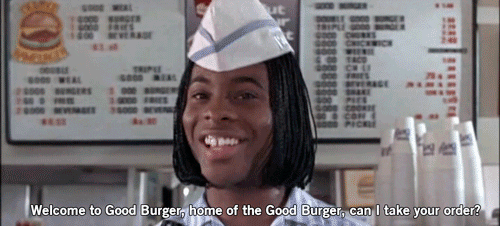 The classic duo Kenan Thompson and Kel Mitchell joined forces for this spin-off of a skit from "All That." The fictional restaurant Good Burger is threatened when the new burger joint in town, Mondo Burger, rears its ugly head. Two employees and new friends work together to stop the new store from putting Good Burger out of business, providing viewers an admittedly ridiculous but charmingly nostalgic journey.
Other movie throwbacks on Netflix:
"Mulan"
"Pocahontas"
"Rugrats in Paris The Movie"
"Honey, I Shrunk the Kids"
"The Prince of Egypt"
"James and the Giant Peach"
"My Babysitter's a Vampire"
"Hunchback of Notre Dame"
"The Fox and the Hound"
"Cadet Kelly"
"Jumanji"
"The Cheetah Girls"
"Brother Bear"
"Hercules"
"Lilo and Stitch"
"Parent Trap"
"Daddy Day Care"
"Aristocats"
–
Collegian Features and Entertainment Editor Keegan Williams can be reached at entertainment@collegian.com.