Q&A with Senior Matt Carroll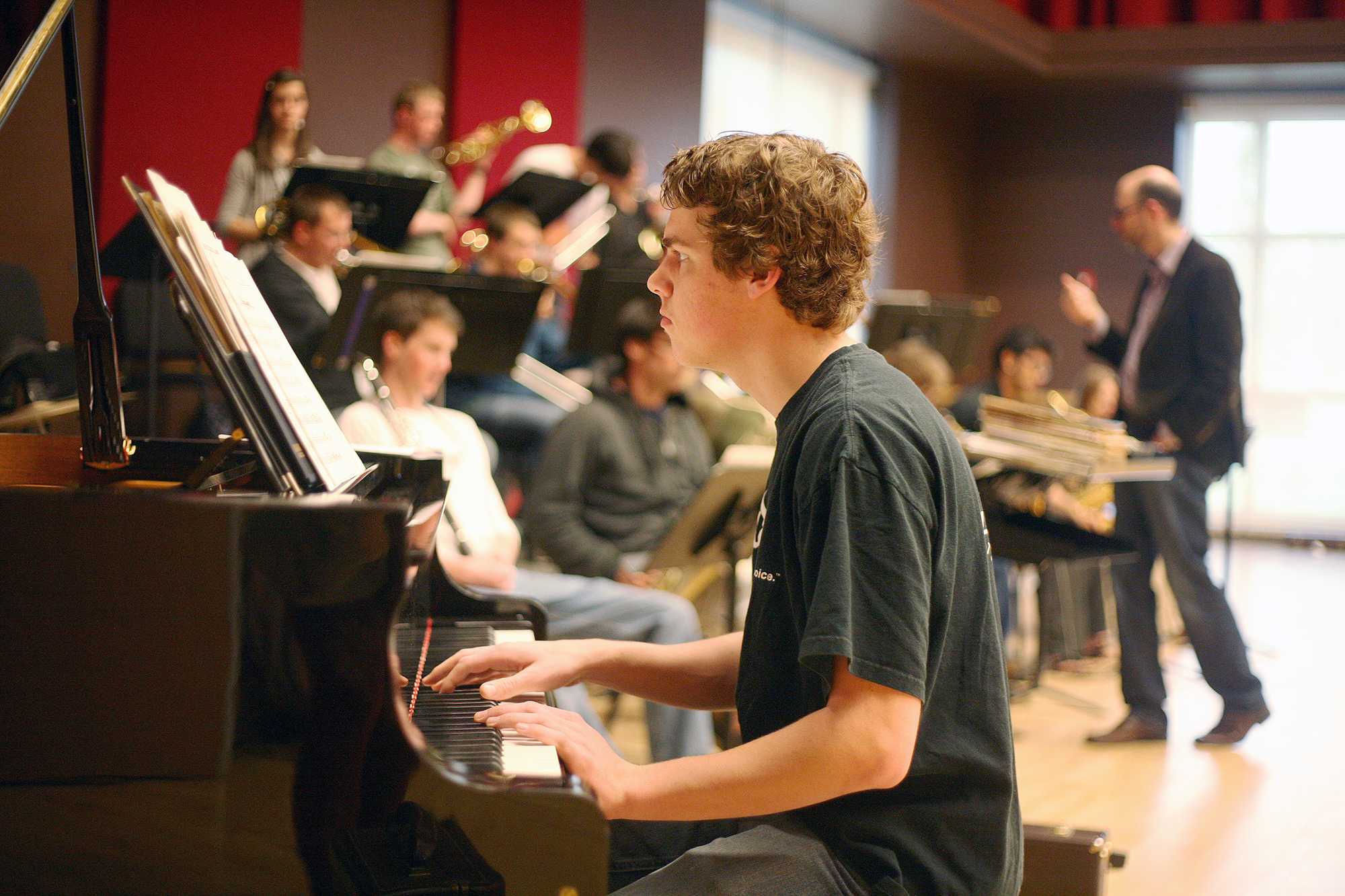 Matt Carroll is a senior double majoring in percussion performance as well as jazz studies, performing two recitals in a row Friday night from 6 to 8 p.m. at the Organ Recital Hall in the UCA.
The first is his own percussion recital, featuring multiple pieces, until 7:30 p.m. The second is playing the jazz drums in addition to some piano alongside Katelyn Vincent on jazz saxophone, between 6:30 p.m. and 8 p.m.
The Collegian sat down for an interview with him about his performances.
Q: Can you give a brief history of your relationship with music?
A: Let's see. I think I started playing piano around when I was six; I started taking piano lessons, and I played a few instruments all throughout high school, but ended up on percussion. So, I've been involved in music my whole life, ever since I was a little kid.
Q: What inspires you to pursue music?
A: I really can't see myself doing anything else as a career. It's all that I see myself doing.
Q: Why did you choose the music program here at CSU?
A: I was mostly impressed by the percussion professor, Dr. Eric Hollenbeck. He's one of the best in the state. I'd auditioned at all three big Colorado programs, CU, UNC, and here, and I came here because of him. I also like the town, of course.
Q: What have you taken away from the CSU music department?
A: How does that old adage go? Take care of your business and your business will take care of you. If you work hard, then a career in music is possible. That's what I've learned from my time here with CSU.
Q: What do you plan to after graduation?
A: My hope is to perform for most of my living, but I could see myself teaching some private lessons on the side. I might work for a college, later on down the road, but not for a long time.
Collegian Entertainment Staff Writer Hunter Goddard can be reached at entertainment@collegian.com.