CSU changes name following legal scandal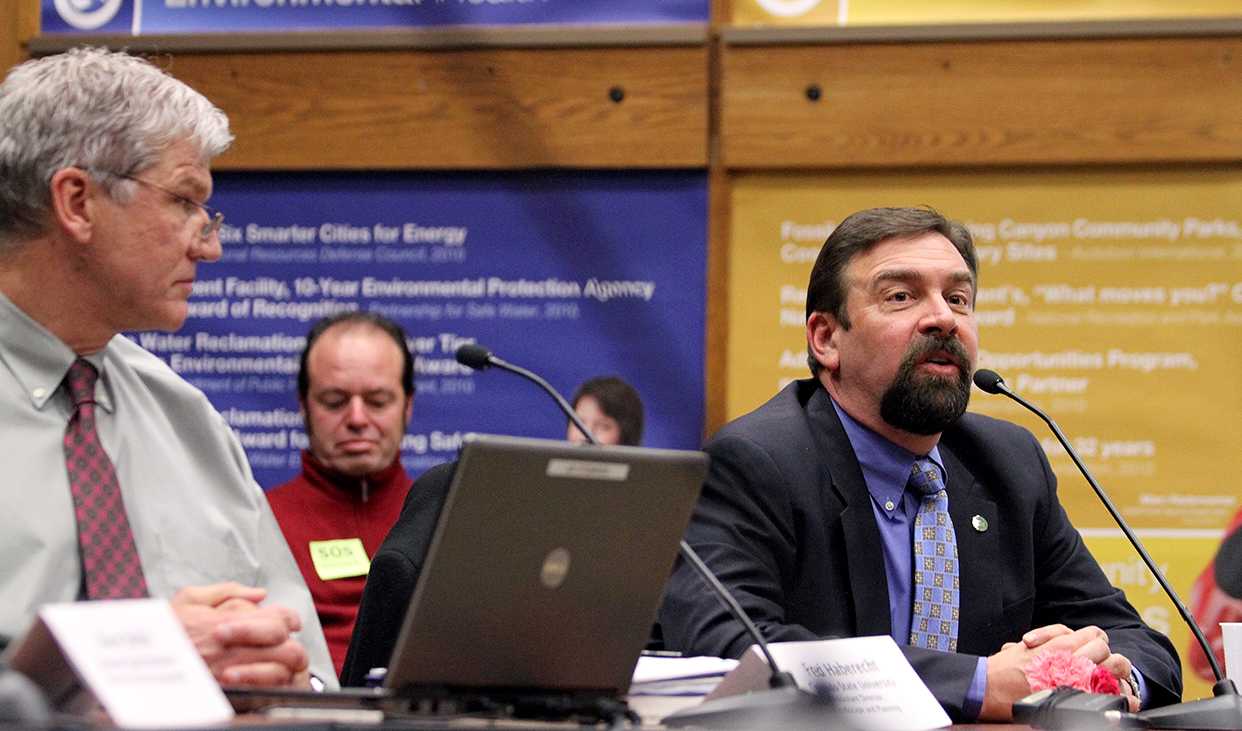 This past week, the CSU Transfer Office began their annual exit interviews with transferring students by meeting with freshman Jack Turner. Turner, who will reportedly leave CSU at the end of the semester, received his summons in the form of a belated Valentine's Day sing-a-gram which tragically interrupted his breakup with then-girlfriend, Nicole Benson.
The Transfer Board, which included Tony Frank and a 2×4 plank with the word "TRANSFER" written across it, began by asking Turner why he was leaving CSU.
Turner then detailed the ways in which CSU had caused physical, emotional and personal damage to him over the past year.
"It all started on Ram Welcome Week," said Turner, before describing how his orientation leader, Brendan Busby, led his entire tour group into the pits of hell.
"That orientation leader has been dealt with," Frank interjected, nodding towards Busby, who was now an esteemed board member.
Exasperated, Turner then explained how while at CSU, he contracted small pox from a student masquerading as a 16th century conquistador, was rejected from the water polo team because he didn't own a horse and spent his film studies class watching the recently divorced professor's old home movies.
He then cited CSU, and, in particular, Tony Frank, as being responsible for the dissolution of his relationship with his ex-girlfriend.
"You took her sailing at Horsetooth for five months," Turner said, eyes pointed accusingly to Frank.
"Yeah, she won a semester-at-sea," said Frank, rolling his eyes and adjusting his dinosaur costume.
"This school is run on lunacy," Turner said, remarkably calm. "The LSC was destroyed in a misguided attempt to win the Rocky Mountain Showdown, CSUPD is run by Chaos Theorists, and you, Dr. Frank, are so addicted to renovation that you gave up destroying buildings for Lent. I'm not only leaving CSU, I'm suing it." He then thanked the board, who had been the most attentive member of the committee, and left.
"Wait," said Frank, after a few moments of silence. "He can't sue CSU if we aren't CSU."
Months later, Turner reportedly transferred to the newly accredited Water Closet University to study plumbing. On his first day, several things seemed astray, including the familiarity of the campus, the crudely written over CSU signs, and the fact that half the student body had small pox. However, the true nature of the situation did not dawn on Turner until he was greeted by his new roommate, Tony Frank.
Realizing that he was back where he started, Turner began laughing in manic acceptance that he would never leave the snow globe of absurdity that was Colorado State University.
"It's a magical world, Turner ol' buddy," said Frank, embracing his new roommate. "Let's go exploring."
Turner and Frank then ran off towards the fiery sunset to investigate an alleged cockfighting ring at Braiden Late Night.
The Hall Monitor-Herald is written by Niles Hachmeister, Patrick Hoehne, Chris Vanjonack and Andrew Walker. Find The Hall Monitor-Herald online at thehallmonitorherald.com.