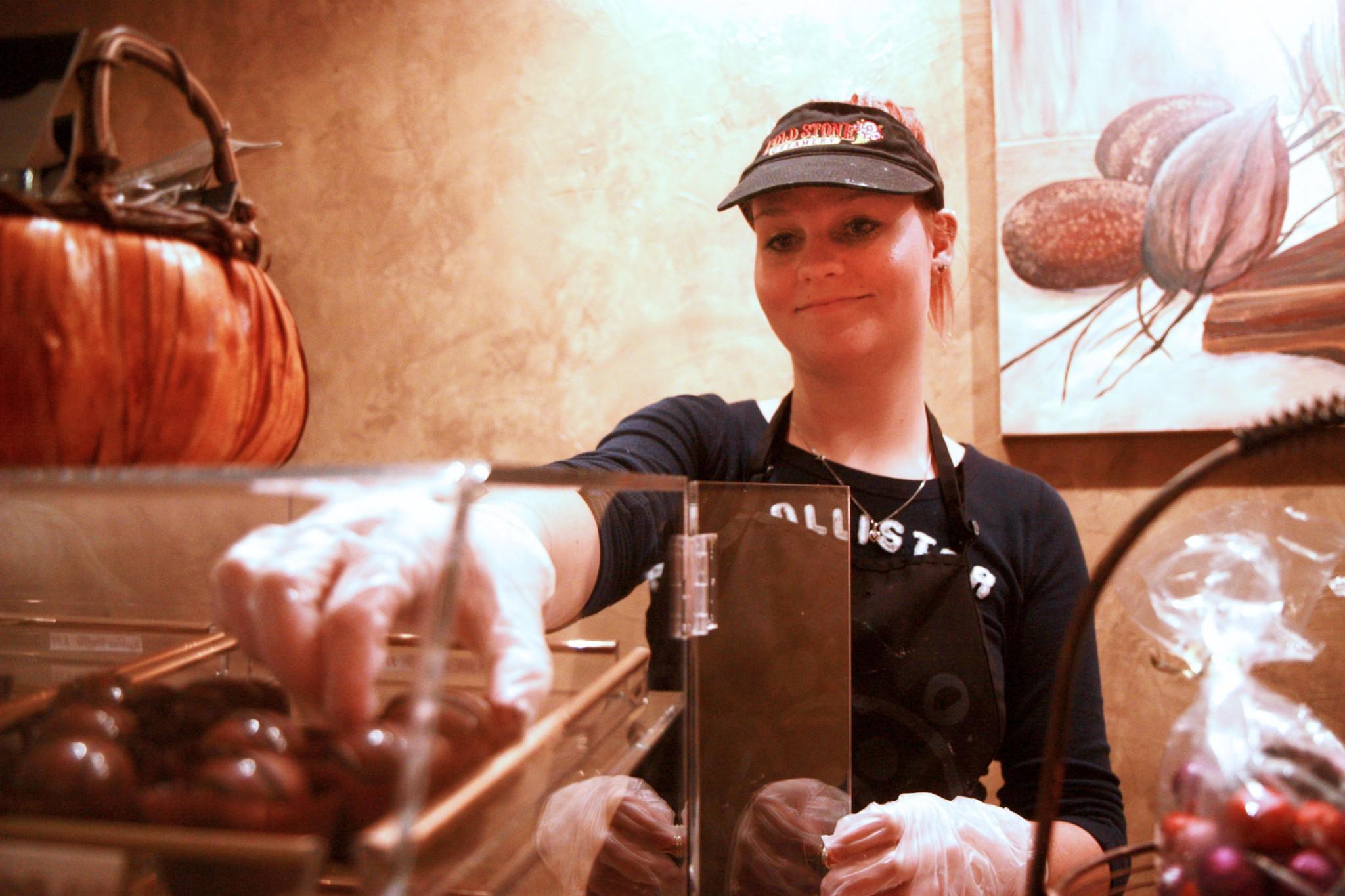 The congestion of daily life is something that CSU students are well acquainted with, especially during lunch hours. Whether you're a freshman or a returning senior, you know that the 11:50 a.m. mark and the minutes following queue a mad dash for precious lunchtime resources: a spot in line, an open microwave, or a free table.
The speed with which you leave that 11 o'clock class can mean the difference between having a comfortable 40 minutes to eat and being stuck in line waiting for Spoons (which is not fun to eat in a hurry). The food carts help a little, but they too are eventually inundated with hungry lines.
I, like many others, am open to other options.
When I ask people if they've ever been to "The Loft" above Coldstone on Laurel Street, most of them don't know what I'm talking about. Few seem to be aware of the changes that this establishment underwent since October. No longer just a chocolate place (though it does still sell chocolate), owner Joe Luethmers says he would like people to know that "The Loft is also a gourmet PB&J sandwich place."
Open from 11 a.m. – 8 p.m. Monday through Saturday and 12 – 8 p.m. on Sunday, their menu includes a unique array of specialty sandwiches as well as a comprehensive "Build Your Own" Menu.
"We got the idea from a Portland food cart," Luethmers said.
He explained that the ingredients he used were a smart investment for multiple reasons. Things like peanut butter and preserves have a longer shelf life than the fresh produce that many other restaurants rely on for their business. The ingredients are all bought in Colorado and the peanut butter is made locally. A partnership with Rainbow Restaurant has recently allowed him to incorporate gluten-free options into the menu.
Joe fixed me up a hot PB&J upon my arrival. Though a combination of cherry jalapeño jelly, bacon, jalapeño and peanut butter may sound like a contradictory mix of flavors, my first bite immediately told me otherwise. I was surprised by how compatible the ingredients were in combination.
I asked Elizabeth Kedzior, a senior marketing major, who has geared her capstone towards studying Luethmers' business, what her favorite sandwich was there. Like me, she seemed pretty open to unique flavor combinations. She created her own sandwich with white bread, white chocolate peanut butter, apple butter, cream cheese and cinnamon.
"I really enjoyed a lot of the sandwiches, especially ones with peanut butter," Kedzior said.
With the growth of Fort Collins comes the promise of growth in locally owned businesses like The Loft. This can only be a good thing for an ever-expanding student body and burgeoning economy. Finding unique, quality places to eat requires students to try new things when the recommendation comes along.
"I'm stoked that it's not just a chocolate place," said César Nieto, a sophomore English major who has heard of, but never eaten at, The Loft. "I really like sandwiches and the fact that they're willing to do something different is cool."
Let me give that push and suggest you try The Loft out for your lunch, dessert or snacking needs in the future. I guarantee you won't regret it.
Collegian Entertainment Reporter Cassandra Buitron can be reached at entertainment@collegian.com.