Putting on an Un-real Fashion Show: Q&A with Chair of Garment and Modeling Brian Guiducci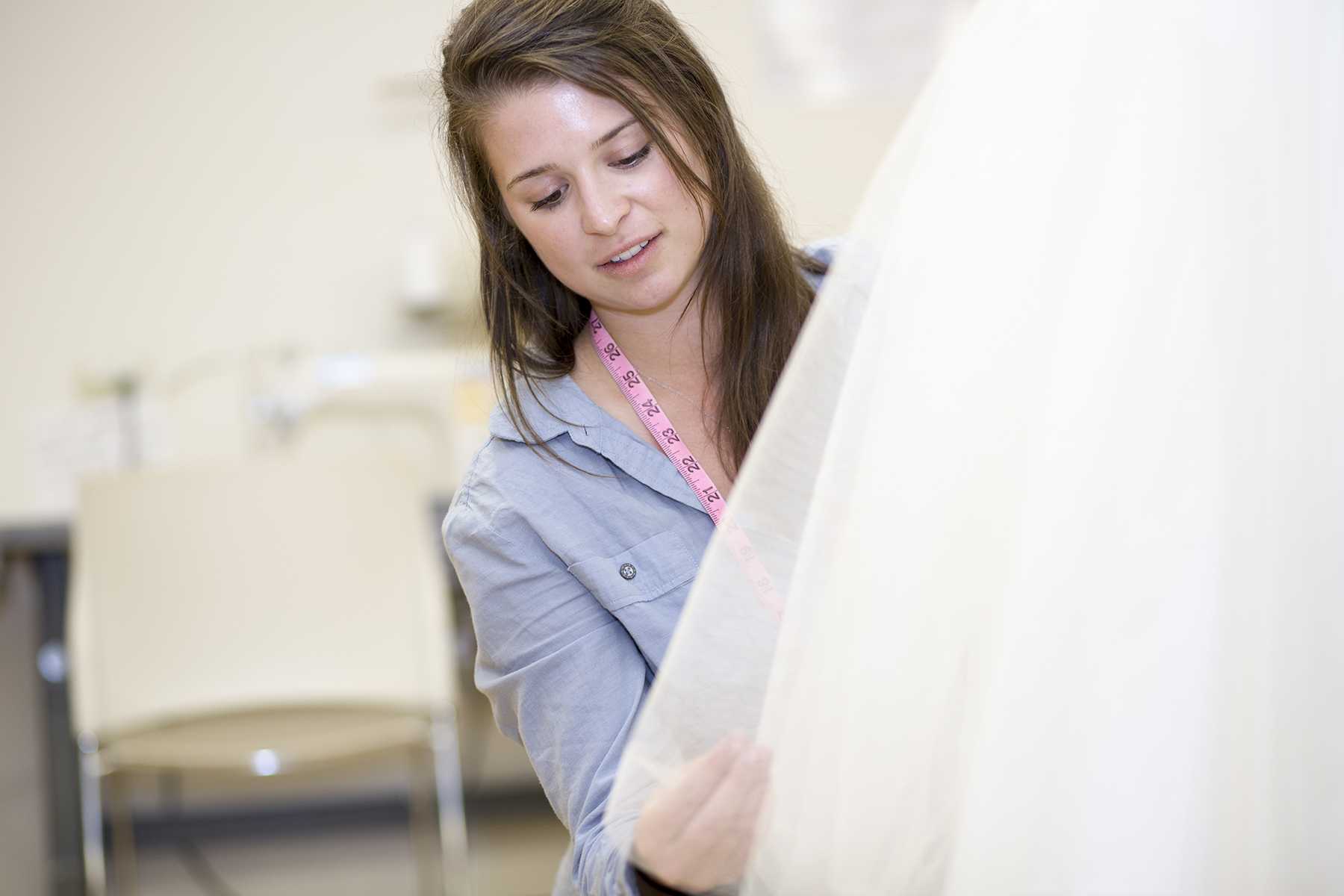 Get excited for the Design and Merchandising Department's annual fashion show because it promises to be unreal, literally. "Rendering Reality" is the theme for this year's show that features wonderful talent from both design and merchandising students within the program.  I caught up with Brian Guiducci, one of the many students who makes this show possible, to get insight into the process and experience.
Q. What is your position in the show?
A. Brian Guiducci, chair of garment and modeling, as well as helping with stage and décor.
Q. What is your favorite part of the show?
A. Of the process? I would probably say probably the show itself. I have done a lot of shows before and it is a lot of prep work for the shows, but feeling that adrenaline during the show is just incredible. It is an incredible experience and I feel very grateful that I got to be a part of the so many different shows, and especially this one.  I think it is going to be a great show.
Q. What is your least favorite part of the show?
A. My least favorite part of the show would probably be the stress of keeping with deadlines. You know we don't get access to the parachute garments until the day before the show when stage stuff needs to be done and just keeping on those deadlines is very important and very stressful.
Q. How many years have you been involved in the show?
A. This the first semester that I have done this show. The whole process of being in this class — it is a class and you apply in the fall and they review the process and then assign you a position — I was given the position. We started working in December for a little bit and then continued to work this semester as a class to create and produce this show.
Q. What is the class exactly?
A. We learn about fashion shows, the history of fashion shows, and just a lot about that in a lecture format. We also literally do everything. The garment themselves are from the senior design students' capstone projects of last semester — they created these lines. We also use a junior parachute garments that are currently being made for the show and there are 13 of them this year. So we come up with the concept for the show, we come up with everything with the stage. This entire show is sponsored and paid for by us. There are also some really cool guest judges that are going to be at the show. I don't know if anyone has seen Under the Gun, but Stephanie Ohnmacht is going to be one of the judges at the show as well as some other great people.
Q. Why do you think people should come to the show?
A. I think it is a really great way of promoting the department. Our department is not one that is as well-known, but it is an amazing department. We have an amazing school here and the professors have a great way of supporting that and the design and merchandising students. It is a great way of coming and showing support for the department itself. Also, it is just a really cool theme: rendering realities. You know we really have taken it and made it extremely creative with all of the staging and the lighting. It is going to be an experience — it is not just a show.
The annual fashion show is an amazing showcase of the talent in the Design and Merchandising Department at Colorado State University, and this year's show promises to be even better than the last. You can catch the show at 7:30 p.m. on March 7 at the Lincoln Center and see for yourself just how extraordinary it is.
Collegian Entertainment Guest Reporter Madalyne Staab can be reached at entertainment@collegian.com. She is a writer for The Fashion Report, which appears every week in the Collegian.