Mayor of Old Town serving limited-release local brews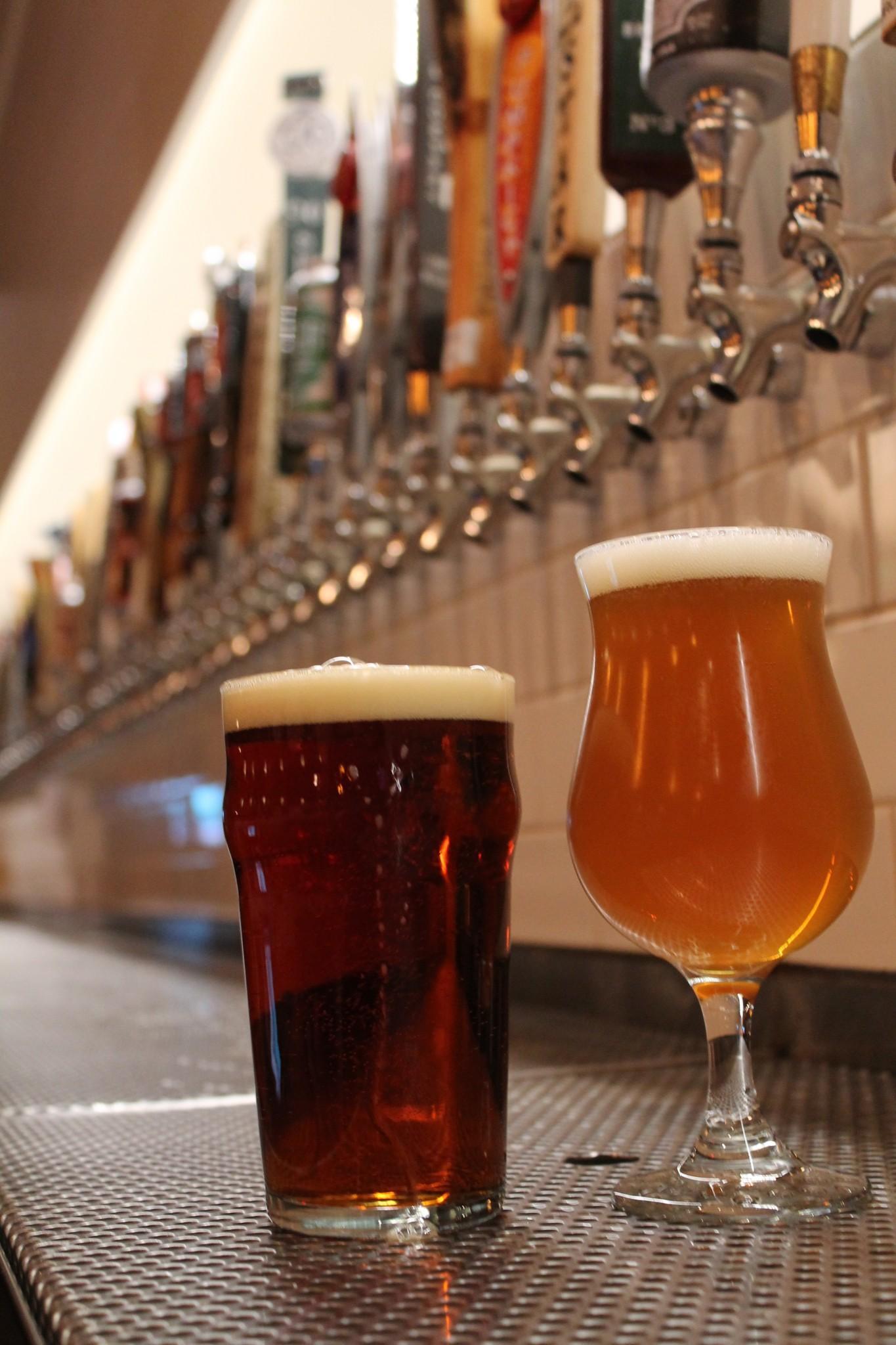 The Mayor of Old Town is not your average bar. Not only do they have 100 of the finest craft brews on tap and a menu provided by The Common Link Polish sausage food truck, but they also make their own beer with local breweries. These limited-release collaboration beers highlight The Mayor's love of fine craft beer and Pink Floyd.
Fat Old Sun
Brewed with: Odell Brewing Company
Alcohol by Volume: 8.6%
International Bitterness Units: 60
The first collaboration beer The Mayor created, this American double IPA has a slightly harsh hop start, but finishes with pleasant citrus notes. It is brewed with Amarillo hops first, then dry hopped with Cascade and Chinook, which is what balances the bitter with a fruity taste and floral aroma. Like the name implies, I want to sit in a park on a bright summer's day with a cool glass of it in hand. Even though I don't like IPAs, I was once again reminded not to judge a beer by its style, which is a good lesson for everyone.
I'm All Right Jack
Brewed with: Verboten Brewing
ABV: 10.8%
IBUs: 35
This was the first time I had an Imperial Kentucky Common, so without a benchmark, I didn't know what to expect. But I like it. The dark brown beer had a coffee and roasted malt aroma that lent itself to a caramel and coffee flavor. Each sip finished with a lingering hint of rye and bourbon. Even though this has the highest ABV of the set, it was surprisingly light and easy to drink. Verboten saved some of the most recent batch to age in rum barrels that should be available for public consumption in about three months.
Echoes
Brewed with: Funkwerks
ABV: 9.4%
IBUs: 25
The Mayor took their Son of Nothing, a Belgian style dubbel made with Funkwerks, and aged it for a year in red wine barrels to create this tasty wild ale. A dry, chocolaty tart fruit taste makes it like drinking dessert. While this is a truly unique beer, it does remind me of a grand cru like Avery's The Beast or a quadrupel like Ommegang's Three Philosophers. Part wine, part beer — all happiness.
Brain Damage
Brewed with: Black Bottle
ABV: 9.1%
IBUs: N/A
This smooth and creamy American Imperial Chocolate Stout brewed with oranges is The Mayor's most recent creation. As one would expect, it tastes like a chocolate covered orange. The orange flavor becomes more prominent as it warms, so sip slowly.
None of these beers should be rushed anyway, but this one improves the most. The heat helps a mocha aroma with a faint touch of zest that pierces the thick head. However, even when warm, it could use a bit more orange flavor.
It takes passion to make something truly wonderful, which should give everyone reason to be excited about what The Mayor of Old Town will brew in the future.
Collegian Reporter Jefferson Geiger can be reached at entertainment@collegian.com.